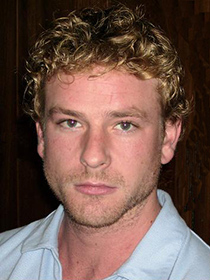 Matt Lunsford is very happy to be working with Jobsite again, and with such talented people. Previous Jobsite roles include:
The Lieutenant of Inishmore
(Padraic),
Night of the Living Dead
(Johnny),
Rosencrantz and Guildenstern are Dead
(Hamlet),
Woman in Mind
(Tony) and
The Pillowman
(Tupolski); as well as Mitchell in
The Little Dog Laughed
with Stageworks; and Dr. Bradman in
Blithe Spirit
with American Stage. Lunsford also works as a Voice Over artist, an actor for industrial videos, a dialect coach, on-screen talent for the Home Shopping Network, and has recently completed filming three episodes of a new web tv show playing the lead, Mitch, in
Time Keeper
, now in post-production.