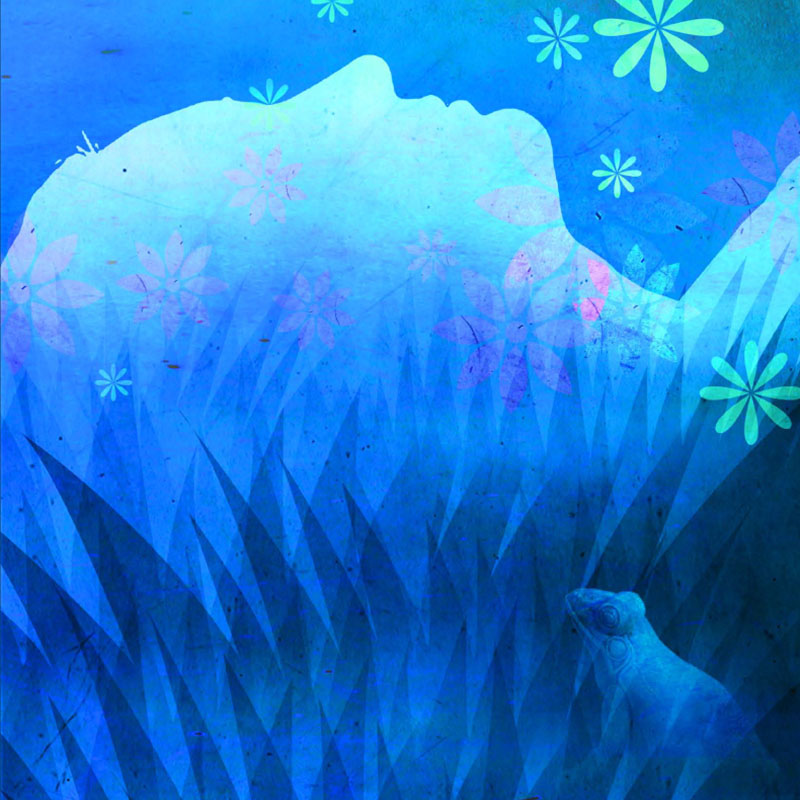 By Alan Ayckbourn
Directed by David M. Jenkins
Jun. 7 – 24, 2007
Thu. – Sat. 8pm, Sun. 4pm
Tickets: $19.50 – $24.50
Shimberg Playhouse, Straz Center for the Performing Arts
Creative Loafing Best of the Bay
Sir Alan Ayckbourn (Norman Conquests, Absurd Person Singular, Absent Friends), one of the most popular and prolific playwrights in the world, goes deeper and darker in this play about a bored housewife named Susan who is married to a stodgy vicar.
After regaining consciousness from a comical accident, Susan experiences a series of hallucinations in which her tedious, loveless and oppressive everyday life is replaced by a fantasy world where she is the ideal wife and mother of an ideal family. The two halves of her life eventually collide with hilarity and heartbreak.
Woman in Mind opens in a traditional English garden where Susan (Ami Sallee Corley) wakes up after she stepped on the tooth end of a garden rake and knocked herself out. She is tended to by the bumbling-yet-sweet local GP Bill Windsor (Shawn Paonessa ) whose words slowly turn from complete gibberish to clear English as she regains consciousness and her composure.
The opening scene, like the play that follows it, is both wonderfully comic and deeply unsettling. Following her initial recovery, Susan lapses and begins to hallucinate. Her real world – inhabited by nebbish husband (Jason Evans), eccentric sister-in-law (Kari Goetz) and distant son (Stephen Ray ) – is replaced with a world populated by a loving husband (Steve Garland), perfect daughter (Caitlin Eason) and dapper brother (Matt Lunsford).
Her simple English garden morphs into a vast estate, where poorly-made coffee is replaced with flutes of Dom Perignon. In all aspects of the production the boundary between the real and the ideal world is blurred and broken until the entire experience is simultaneously surreal and harrowing.
David M. Jenkins – Director
Erica Porch – Production Stage Manager
Cast
Ami Sallee Corley – Susan
Jason Evans – Gerald
Steve Garland – Andy
Kari Goetz – Muriel
Matt Lunsford – Tony
Caitlin Eason – Lucy
Shawn Paonessa – Bill
Stephen Ray – Rick
Crew
Jaime Giangrande-Holcom – Rehearsal Stage Manager
Xylina Golding – Rehearsal Stage Manager
David M. Jenkins – Set & Sound Design
John Lott – Light Design
Matt Lunsford – Master Carpenter/Dialect Coach
Katrina Stevenson – Costume Design
Brian M. Smallheer – Technical Director
Thank you so much … We thoroughly enjoyed the show. Congratulations on your success. – Deborah Kobritz
Awesome show last night! Congratulations on an excellent production. … Please pass on to the cast I think they committed extraordinary acts of theatre magic last night. Truly exceptional work from EVERYONE. I was trying to think of a word to describe my reaction to the production and what comes to mind is: charmed. I was sincerely charmed by the talent and quality of work, and charmed by my own complete submersion into the world of the play, in great part I think to the wonderful commitment of the cast. You kids is hypnotic! I totally, totally dig it, man. Thank you for a great night of theatre. – Leah LoSchiavo
I was absolutely blown away by your performance on Saturday night! … I am also in awe of Jobsite Theatre, and it's ability to mount such a complex production with so few financial resources! The play was as wonderful as anything I have seen on Broadway! – Carolyn Sachs
I was so honored to see it. I just really felt it, every bit of it, and felt privileged to be among those in the audience. – Susan Hussey