By Doug Wright
Directed by David M. Jenkins
Extended! Oct. 20 – Nov. 13, 2011
Thu. – Sat. 8pm, Sun. 4pm
Tickets: $24.50
Shimberg Playhouse, Straz Center for the Performing Arts
Super acting ...The Marquis de Sade is Wright's anti-hero, and he's portrayed by a splendid actor, Giles Davies, supported by a solid group of players in Jobsite's account of the infamous sexual adventurer's final days in an insane asylum in 1807." – St. Petersburg Times
Perversion. Pleasure. Pain. They soak the tales that drip from the ink-laden quills of the notoriously irreverent Marquis de Sade. Doctor Royer-Collard, head of Charenton Asylum, is visited by Renee Pelagie, wife of the asylum's most notorious inmate. Furious that her husband's sadomasochistic pornography has tarnished her reputation, she offers the Doctor any amount of money, if only her husband can be kept from writing.
After confiscating the Marquis' quills and paper, the Abbe de Coulmier is surprised to find lascivious new stories circulating in public. The source? A lusty young seamstress has been smuggling material out of the asylum. Immediately, the Abbe bars the girl from seeing the Marquis, but ever resourceful, the Marquis pens his stories on his bedclothes in wine, blood and worse. Driven to a fury, the Abbe strips bare the Marquis and his cell, leaving nothing but stone and straw.
Undaunted, the Marquis devises a fantastic plan to whisper his stories from lunatic to lunatic, until the girl can pen the Marquis' grisly tale. As the Abbe's religious devotion clashes with the Marquis's dedication to freedom of expression, the audience is treated to a tale of wit and irony, blasphemy and philosophy. Doug Wright's remarkable work forcefully challenges themes of censorship, power, and extreme measures of rehabilitation
Warning
Quills theatrically depicts the last days of the infamous Marquis de Sade in the Charenton Asylum. It intensely examines, though often through dark humor, aspects of human sexuality, censorship, and art. It contains graphic verbalized sexual imagery culled from his writings, staged violence and nudity. It is only for adult audiences and is not for the squeamish or easily offended.
We recommend researching the play further if you are concerned that the material would not be suitable for you or anyone in your party. This is not a staged version of the film, which was based on the play and in many respects is not as provocative as the live experience.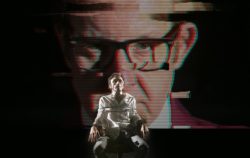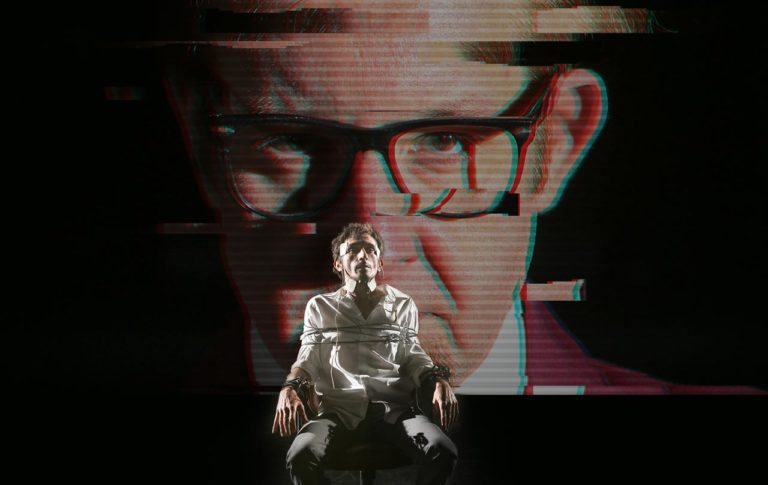 The other day, a long-time passholder told me how badly I creeped them out as O'Brien in 1984. They said it took a few years
Read More »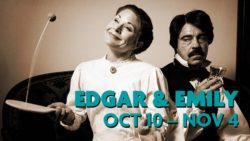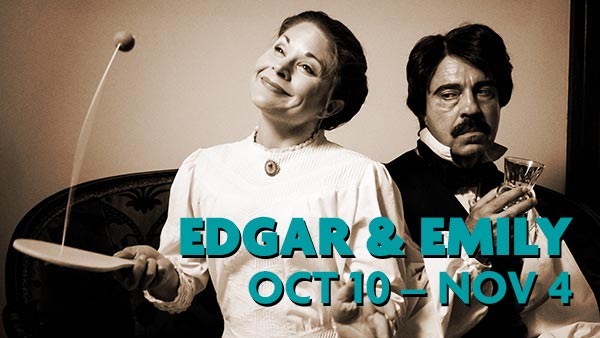 This time 20 years ago, five of us were plotting our first move: a bill of two one-acts to take place at the Silver Meteor
Read More »
David M. Jenkins – Director
Miriam Rochford – Stage Manager
Cast
Giles Davies – The Marquis
Jon Gennari – Mssr Prioux / Lunatic
Matt Lunsford – Abbe de Coulmier
Owen Robertson – Dr. Royer-Collard
Nicole Jeannine Smith – Madeleine Leclerc / Madame Royer-Collard
Katrina Stevenson – Renee Pelagie
Crew
Danika Bartsh – Intern
Bridgette Dreher – Scenic Artist
Christen Hailey – Props / Special Effects
David M. Jenkins – Sound Designer
Greg Newcomb – Poster Artist
Brian M. Smallheer – Scenic and Lighting Designer
Katrina Stevenson – Costume Designer
Blog Us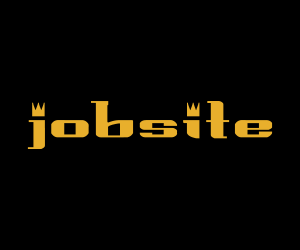 Want to add a groovy graphic like this to your blog or website?
Jobsite provides a variety of cool banners that you can put on your website. AND they update automatically. So just drop it in once, and when we're ready for our next show, we'll update the graphic, and it'll automatically update on your site too!