The Goat or Who is Sylvia?
By Edward Albee
Directed by Karla Hartley
March 23 – April 9, 2006
Thu. – Sat. 8pm, Sun. 4pm
Tickets: $16.50 – $21.50
Shimberg Playhouse, Straz Center for the Performing Arts
Jobsite continues their 2005 – 2006 Season with Edward Albee's controversial The Goat, or Who is Sylvia?, which swept all the major theatrical awards for best new play in the New York 2001 – 2002 season and was also nominated for the Pulitzer that same year (which Topdog/Underdog won).
If everything is going right, then one can be sure that soon, everything will go wrong. Such is the case in the household of Martin Gray – a fabulously successful and prize-winning architect, his adoring wife Stevie and their gay son Billy. When Martin reveals a forbidden love that threatens his marriage, career and life, all bets are off as comedy and tragedy intertwine in the most humane and surprising work from one of our greatest living playwrights.
From Jay Reiner at Hollywood Reporter: "Albee has turned his attention to what looks like a conventional marriage, only to discover all sorts of unconventional feelings and ideas percolating beneath the surface. The difference is that in this play, Albee is asking better questions, albeit packaged in the same astringent language that can make us laugh, wince and think at the same time."
Among the questions raised are: What is love and how does it differ, not only from sex, but from ordinary satisfactions? What do we owe the people we love besides loving them? What do we do when a part of our nature, lying beyond our control, urges us to overthrow our settled habits and ideas? And perhaps the most troubling question: How much pain do we have the right to cause someone who loves us, no matter how pure the motive (or how pure we think it is)?
The Goat has divided theatergoers and critics alike, but it no doubt got them talking, something a new Broadway play hasn't done in a long, long time.
A quick report on the closing of Woman in Mind: final numbers show that it was our second most attended/grossing show of the season, behind
Read More »
Our dearest Sylvia, famous actress that she is, has now been cast in the role she was made for (literally) and she ships off tomorrow
Read More »
Sylvia, our now world-famous Goat, has just returned from another successful engagement – this time in New York. Chris Holcom was the mastermind behind the
Read More »
Just a day after we went live with our 0506 recap, we were honored and humbled to see Creative Loafing's 2006 Best of the Bay
Read More »
This story ran in today's St. Pete Times. If you see the actual paper there's even a picture. Oooh! Ahh! One of those kinda animated
Read More »
Blog Us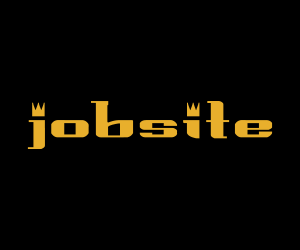 Want to add a groovy graphic like this to your blog or website?
Jobsite provides a variety of cool banners that you can put on your website. AND they update automatically. So just drop it in once, and when we're ready for our next show, we'll update the graphic, and it'll automatically update on your site too!