Picasso at the Lapin Agile
Picasso at the Lapin Agile
By Steve Martin
Directed by Kari Goetz
Sep. 16 – Oct. 9, 2022
Preview Performances: Sep. 14 – 15
Shimberg Playhouse, Straz Center for the Performing Arts
In his first comedy for the stage, the popular actor and screenwriter plays fast and loose with fact, fame and fortune as two of the 20th Century's legendary geniuses muse on humanity's achievements and prospects as well as other fanciful topics with infectious dizziness.
Picasso at the Lapin Agile offers up a fictitious meeting in 1904 between Albert Einstein (age 25) and Pablo Picasso (age 23) in the Lapin Agile, a cabaret/bar and haven for artists, musicians, poets and philosophers in the Montmartre section of Paris.
This encounter occurs just one year before Einstein presents the special theory of relativity in 1905 and three years before Picasso revolutionizes art in 1907 with his new aesthetic reflected in "Les Demoiselles d'Avignon."
Picasso at the Lapin Agile presents a compelling examination of science and art and their impact on a rapidly changing society. The play moves with ease between the breezy and the profound, as the two men engage in a battle of ideas about probability, lust, artistic integrity and the future. Dancing a line between comedic and serious, the play's exploration of art, physics, philosophy, time, space and relationships of all kinds excites a lively combustion of colorful characters and propels the observer to consider our desires for innovation, love and beauty.
Bystanders, including Picasso's agent, his amorous fan, the bartender and his mistress, an elderly philosopher and an idiot inventor introduce additional flourishes of humor. The final surprise patron to join the merriment at the Lapin Agile is a charismatic dark haired singer time warped in from a later era.
Run Time
Picasso at the Lapin Agile runs 85 minutes with no intermission.
About The Playwright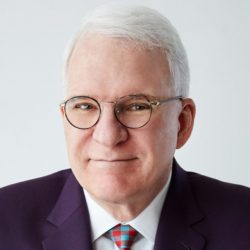 Steve Martin began his career on "The Smothers Brothers Comedy Hour" (1967-1969), for which he earned his first Emmy Award for Outstanding Writing Achievement in Comedy, Variety or Music in 1969. In the mid-1970s, Mr. Martin shone as a stand-up on "The Tonight Show Starring Johnny Carson" and NBC's "Saturday Night Live." Martin's films are widely popular successes and are the kind of movies that are viewed again and again: The Jerk (1979), Planes, Trains & Automobiles (1987), Roxanne (1987), Parenthood(1989), L.A. Story (1991), Father of the Bride (1991), and Bowfinger (1999). As an author, Martin's work includes the novel An Object of Beauty; the play Picasso at the Lapin Agile; a collection of comic pieces, Pure Drivel; a bestselling novella, Shopgirl; and his memoir, Born Standing Up. His writing has also appeared in The New Yorker. Mr. Martin is an accomplished, Grammy Award-winning, boundary-pushing bluegrass banjoist and composer who has won three Grammys for performing and composing. He has earned numerous honors including an Academy Award, five Grammy Awards, an Emmy Award, the Mark Twain Prize, and the Kennedy Center Honor. Mr. Martin and Edie Brickell's musical Bright Star premiered at The Old Globe in summer 2015, played a limited engagement at The Kennedy Center, and received acclaim in its Broadway run at the Cort Theatre. In addition to five Tony Award nominations, Bright Star received Outstanding New Broadway Musical and Outstanding New Score at the Outer Critics Circle Awards.
Production History
Jobsite first produced Picasso at the Lapin Agile Jan. 8 – 31, 2009, when it became our best-attended production to date. Jobsite also staged Martin's Meteor Shower to great acclaim in 2019 and The Underpants a few years before that.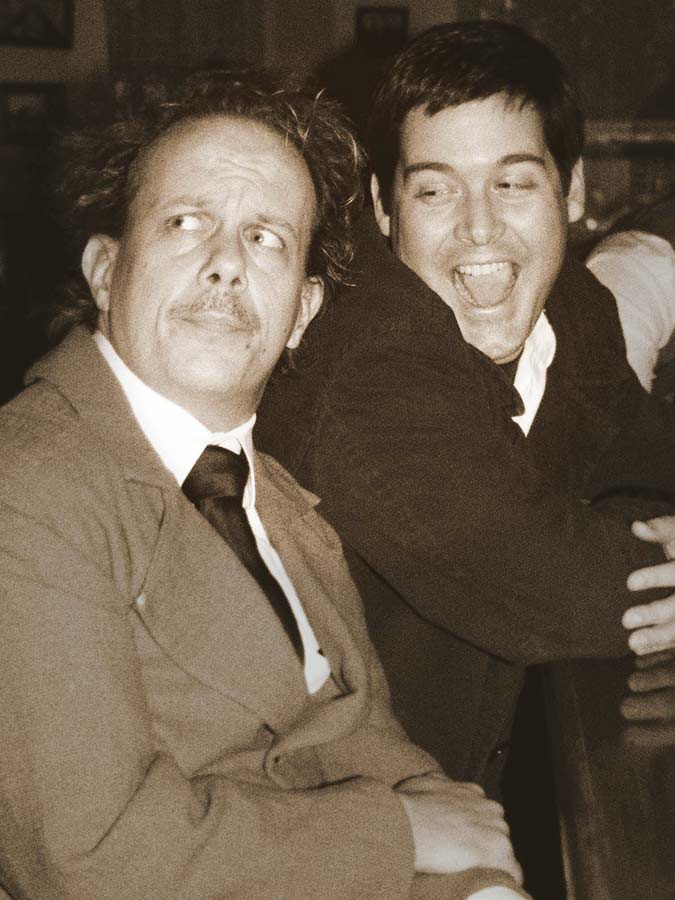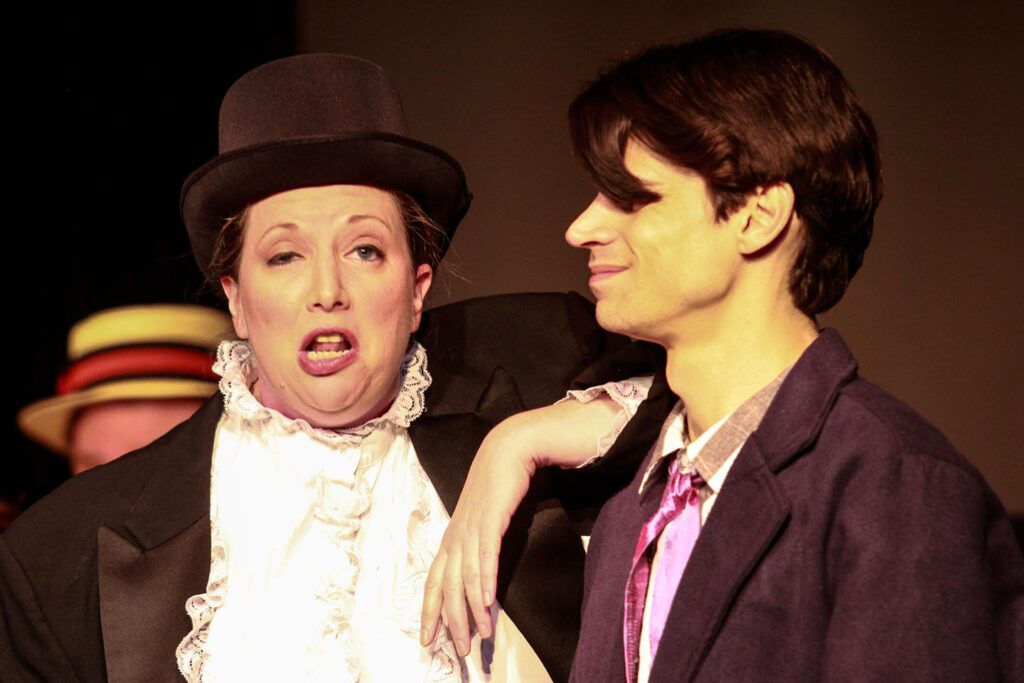 Cast
Ned Averill-Snell – Gaston
Jada Canty – Germaine
Robert Spence Gabriel – Picasso
Michael C. McGreevy – Sagot
Jonelle M. Meyer – Charles Dabernow Schmendiman
Sydney Reddish – Suzanne, et. al.
Brian Matthew Shea – Freddy
Blake Smallen – Einstein
Donovan Whitney – A Visitor
Crew
Anne Acosta – Costume Designer
Jo Averill-Snell – Lighting Designer
Teah Banks – Stage Manager/Properties
Connor Averill-Snell – Stage Management and Lighting Apprentice
Jeremy Douglass – Sound Designer
David M. Jenkins – Producing Artistic Director
Jena Rashid – Producing and Engagement Apprentice
Tea Roberts – Scenic Artist
Brian M. Smallheer – Scenic Designer
Kari Goetz – Director
Jaime Giangrande-Holcom – Stage Manager
Cast
J. Duggan – Schmendiman
Jason Evans – Einstein
Steve Garland – Gaston
Christen Hailey – Germaine
Chris Holcom – Picasso
Matt Lunsford – Freddy
Michael C. McGreevy – Sagot
Christen Hailey – Germaine
Geneva Rae – Suzanne
Dominic Russo – The Visitor
Crew
David Valdez – Assistant Stage Manager
Karla Hartley – Lighting Designer
Brian M. Smallheer – Scenic Designer
Friday night's show was AMAZING! I laughed and thought and laughed some more. Bravo on a terrific opening night! – Susanne Dockery
So amazing! The cast is awesome! Kudos to an excellent job of casting and directing this bunch of talented people. Their preformance of this clever script was very entertaining. I left the theatre feeling truly happy. – Rebecca Geiger
I was at one of the very well received Preview performances, well done Jobsite! – Ralph Porzio
Good show, with some great acting. 💜💜💜 – Dean Silbert
We were there for the Thursday night preview show and it was fantastic! Scenes keep popping up in my head! Well done. – Meghan Borysova
I loved this one so much! Kudos to the actors and everyone involved!! They nailed every cue, every reaction, every joke! I laughed the whole time! I hope everyone who likes to laugh sees this show. – Jeff Witkevich
Many many laugh out loud moments last night! – Christina Krieg
fun evening, a play of ideas and personalities. – Lyn Kopala
Can't recommend Jobsite Theater enough! Quality performances, interesting scripts and reasonable prices! This group deserves a sold out crowd Every. Single. Night. – Jeanne Marchak