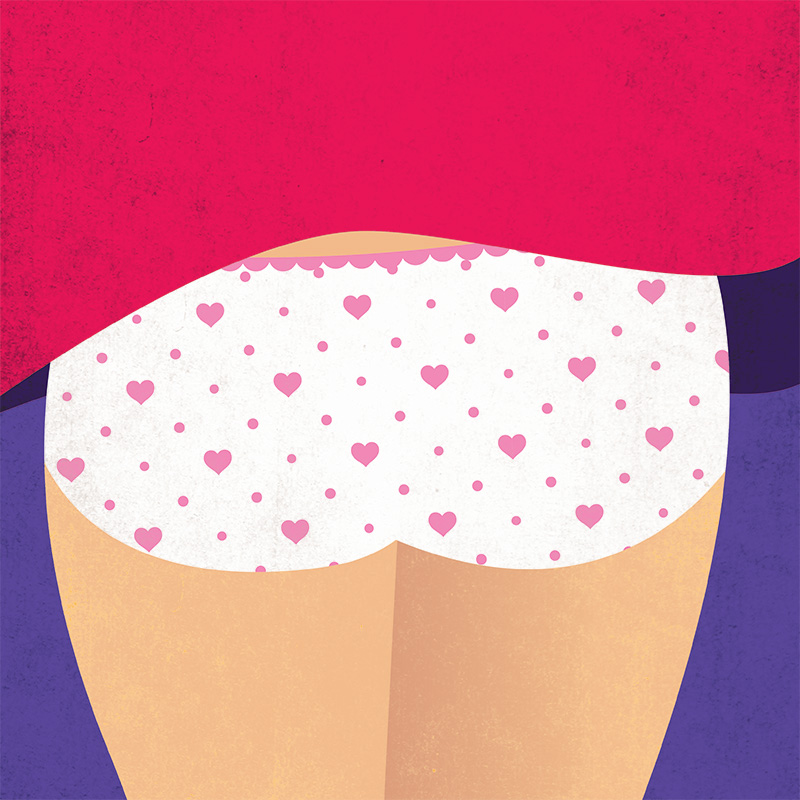 By Steve Martin
Directed by Karla Hartley
Sep. 9 – Oct. 2, 2016
Thu. – Sat. 8pm, Sun. 4pm
Tickets: $28
Preview Performances: Sep. 7 – 8 | Wed. – Thr. 8pm | Tickets: $14
Shimberg Playhouse, Straz Center for the Performing Arts
Creative Loafing Best of the Bay
Adapted from the classic German play Die Hose, The Underpants is a wild satire wherein Louise and Theo Maskes' conservative existence is completely shattered when Louise's bloomers fall down in public during a parade. Though she pulls them up quickly, he is sure the incident will cost him his job as a government clerk. Louise's momentary display doesn't result in a vicious public scandal but it does attract the attention of two creepy infatuated men, each of whom now want to rent the spare room in the Maskes' home. Oblivious of their amorous objectives, Theo splits the room between them, happy to collect rent from both the foppish poet and the whiny hypochondriac.
Bursting with Steve Martin's signature zaniness, wordplay, and whimsy The Underpants is a farcical burlesque set in a nostalgic time-gone-by that sends-up bourgeois snobbery and conformity and also hits on issues of fame, feminism, and the nature of respectability. Steve Martin is currently enjoying success on the West Coast with his new play Meteor Shower starring Jenna Fischer (The Office) and Greg Germann (Ally McBeal). Jobsite's 2009 production of Martin's Picasso at the Lapin Agile broke sales and attendance records and still ranks in the Top 10 of both categories in the Shimberg Playhouse.
Jobsite's production of The Underpants is directed by Stageworks' Producing Artistic Director Karla Hartley (Jobsite Producing Artistic Director David M. Jenkins will direct their production of The Aliens later this season) and stars the ensemble of Nicole Jeannine Smith, Derrick Phillips, Jonelle Meyer, Jamie Jones, Greg Thompson, and Hugh Timoney. There is a special surprise guest cameo at the end of the play, with that actor rotating out weekly.
About The Playwright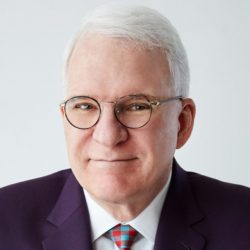 Steve Martin began his career on "The Smothers Brothers Comedy Hour" (1967-1969), for which he earned his first Emmy Award for Outstanding Writing Achievement in Comedy, Variety or Music in 1969. In the mid-1970s, Mr. Martin shone as a stand-up on "The Tonight Show Starring Johnny Carson" and NBC's "Saturday Night Live." Martin's films are widely popular successes and are the kind of movies that are viewed again and again: The Jerk (1979), Planes, Trains & Automobiles (1987), Roxanne (1987), Parenthood(1989), L.A. Story (1991), Father of the Bride (1991), and Bowfinger (1999). As an author, Martin's work includes the novel An Object of Beauty; the play Picasso at the Lapin Agile; a collection of comic pieces, Pure Drivel; a bestselling novella, Shopgirl; and his memoir, Born Standing Up. His writing has also appeared in The New Yorker. Mr. Martin is an accomplished, Grammy Award-winning, boundary-pushing bluegrass banjoist and composer who has won three Grammys for performing and composing. He has earned numerous honors including an Academy Award, five Grammy Awards, an Emmy Award, the Mark Twain Prize, and the Kennedy Center Honor. Mr. Martin and Edie Brickell's musical Bright Star premiered at The Old Globe in summer 2015, played a limited engagement at The Kennedy Center, and received acclaim in its Broadway run at the Cort Theatre. In addition to five Tony Award nominations, Bright Star received Outstanding New Broadway Musical and Outstanding New Score at the Outer Critics Circle Awards.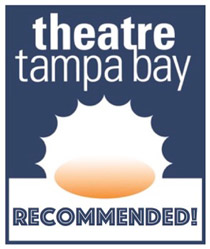 Karla Hartley – Director
Vivian Rodriguez – Stage Manager
Cast
Jamie Jones – Cohen
Jonelle Meyer – Gertrude
Derrick Phillips – Theo
Nicole Jeannine Smith – Louise
Greg Thompson – Versati
Hugh Timoney – Klinglehoff
Crew
Matthew Ray – Lighting Designer
Brian M. Smallheer – Scenic Designer
Katrina Stevenson – Costume Designer
Great show last night, with some really strong performances. While all were good, Nicole was an excellent Louise, allowing that comic vulnerability to shine with her timing and facial expressions … My wife and I enjoyed every bit of it. – Ben Graffam
My face hurts a little from laughing so much! Just terrific! – Lorinda Toole Gamson
Fabulous, fantastic, hilarious show!!! – Amy Howland
This was an entertaining funny show. It was wonderful to see Nicole Smith on the boards back here in Tampa. She is such an accomplished actress. Jamie Jones reminds me of a young Jim Carrey who uses his obvious rubber body to great comic effect. Hope to see him in more Jobsite Theater productions. Jonelle Meyer as Gertrude was a delight I really belly laughed at her performance as I did when we saw her in Vanya and Sonia and Masha and Spike. Derrick, Hugh and Greg also turned in wonderful comic performances, Kudos to to the director, Karla Hartley. A thoroughly funny performance by all the cast and a perfect way to start a new season of Jobsite Theater productions. – Beth Hyde-Hood
#TheUnderpantsJS was fabulously hilarious! Brilliant cast. Don't wait for the adaptation of this adaptation! @jobsitetheater #JobsiteRocks – @stephemera
We saw The Underpants last Saturday and it is one of the best shows we've seen at Jobsite since we have been coming these many years. I actually think the lady next to us peed in her pants she was laughing so hard. – Jim Carter
Absolutely loved last nights performance! Fantastic…. My sides still hurt from laughing. Thank you for that! 🙂 – Christi Scott-Wester
Definitely a show worth seeing, if you get a chance … The show is lots of fun due, in large part, to the comedic skills of Jamie Jones and Jonelle Meyer. Nicole Jeanine Smith, always a joy to watch, is ably joined by Derrick Phillips, Greg Thompson, and Hugh Timoney. – Peggy Huey
Great show Saturday night! Hilarious! – Bonita J. Bays Axley
Great time once again. Jobsite rocks!!! – Randy Vondrak
The Underpants is so good. We have an embarrassment of riches wrt theatre in Tampa Bay, but nobody does these better than @jobsitetheater – @bubbaprog