And just like that the 2016-17 season ends on Aug. 6 with the closing of Cloud Nine.
It's been a pretty epic season, one that we are not only proud of but one we're eager to best with our 2017-18 line-up (it should also be noted that Aug. 6 is not only the last day of the last show of the season, it's also the last day that you can save 30% on next year's season pass).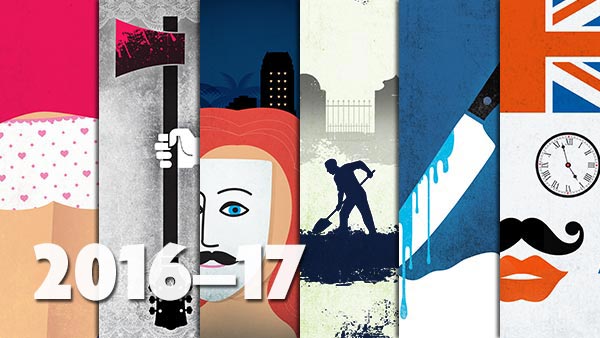 The Underpants kicked things off just right, a crowd-pleasing comedy from Steve Martin that Creative Loafing honored with a Best Start to the Season award in last year's Best of the Bay (have you seen our noms for the 2017 Poll? Please vote!).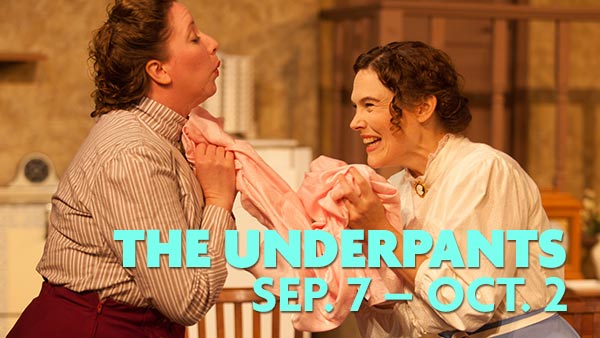 LIZZIE was a smash-hit return to the Jaeb, featuring a fearsome foursome of rock divas in front of a kick-axe six-piece ensemble. Many of those folks (including Fo'i Meleah and Colleen Cherry, below) will be back for our next foray into the Jaeb, the iconic The Threepenny Opera. Doing a larger scale musical like this is important to us if for no other reason than it allows us to reach over 4x the number of people we could doing a show in the Shimberg. Plus, it allows us to really stretch our muscles artistically and technically beyond what we can normally do.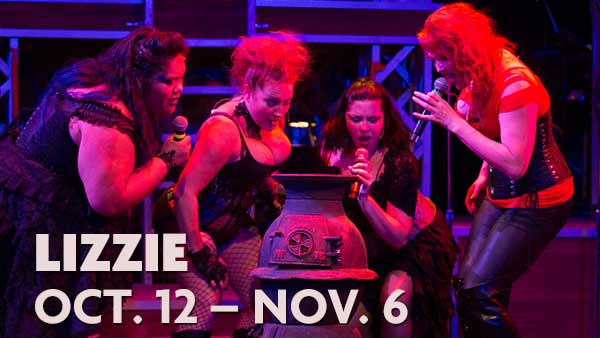 As You Like It was not only a love letter to Tampa in ohsomany ways, making the Bard's work accessible to regular folks and around 1,000 school students, it set us up to do even more in 2017-18 — we anticipate to impact up to 10,000 students with our productions of The Tempest (starring Roxanne Fay as Prospero), 1984, and our new outreach schedule offered to Hillsborough County Public Schools as well as to private and parochial schools.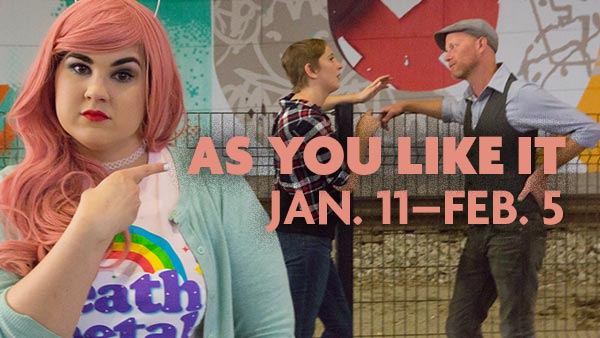 A Skull in Connemara was another milestone, finally completing the "Leenane trilogy" under the keen direction of Paul J. Potenza. Martin McDonagh has always been a favorite of Jobsite and our faithful, and this proved that fact yet again. All! Those! Skulls!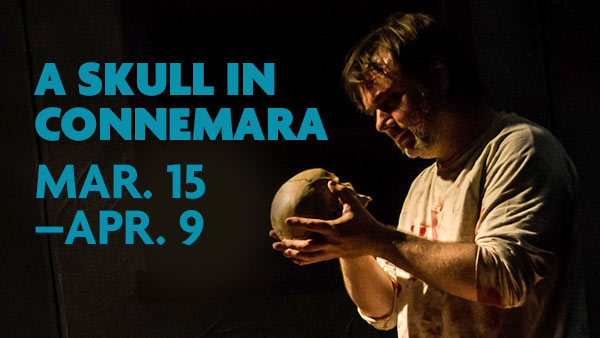 Gloucester Blue was, in many ways, the sleeper hit of the year. This darkly comic thriller is hopefully a great portent of things to come from the partnership we have with "Off-Broadway Living Legend" Israel Horovitz. Man in Snow, starring Paul J. Potenza, is going to be a TREAT — that I can assure you. Gloucester was also the first show Technical Director Kristen Garza displayed her talents on. We look forward to her work as our full-time TD in the coming season.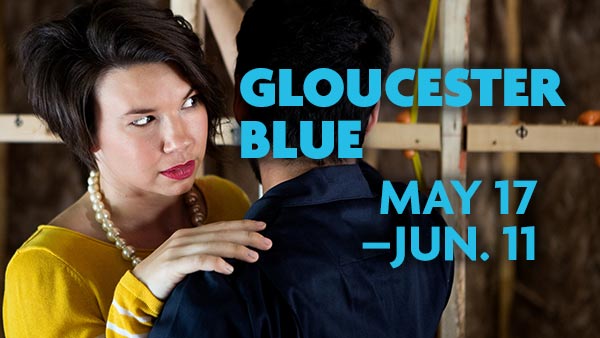 Cloud Nine has, so far, been a great end to the season. Some consider this the play that saw us finally "arrive" back in 2003. In this complete "reboot" of what was called Best Play of 2003 and a Top 10 Play of the Decade, we explore heavy topics like race, gender, sex, and sexuality through a comic lens. It's certainly got people talking. Creative Loafing says it has "brilliant performances, and numerous laugh-out-loud moments" and it has received the Theatre Tampa Bay Recommendation. This production is directed by Gavin Hawk (A Simple Theater, American Stage's One Slight Hitch, Hawk and Wayne) and stars Giles Davies, yours truly, Tatiana Baccari, Amy E. Gray, Spencer Meyers, Katrina Stevenson, and Hugh Timoney.
We're now down to the end of the run and I just want to see us end, well, on cloud nine. Please make sure to come celebrate the end of a great year with us. Help us end the season on a high note and, to be honest, help us meet our budgeted goal so that the season can be said to be a financial success on top of the artistic success we are already know it to be. We have plenty of seats left, which pains me to say. Let's fill them all. We have yet to not meet our goal on a single show this season, and I would like to see us finish that way.
The show ends in song, direct to the audience. I'd love the opportunity to share it with you, and share the ending of another great season in our home. It would mean a lot to me, to the other 9 folks in that room giving it their all every night, to our mighty ensemble of artists, and to the coming season.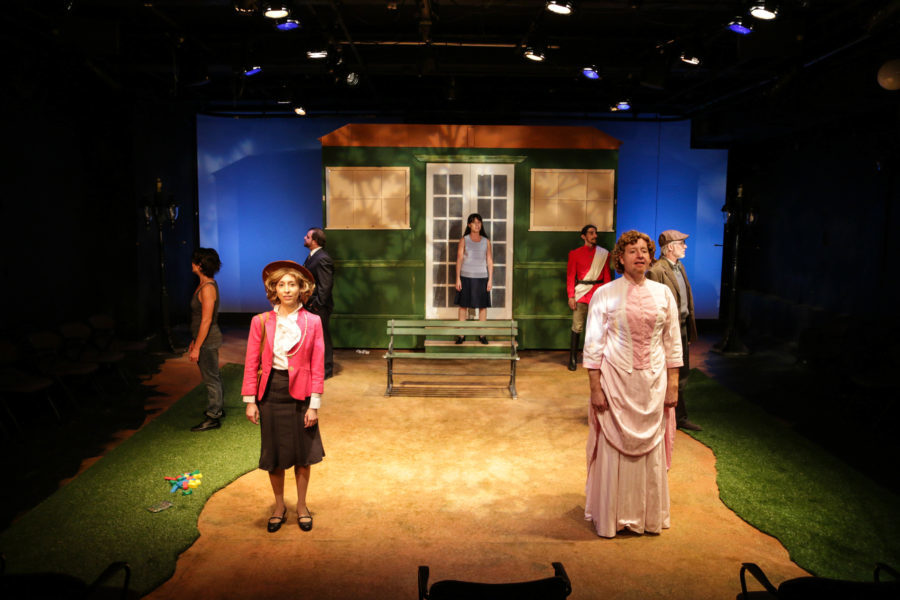 If money is an object, use the code C9FAN for $10 off per ticket (limit 2, while they last). You may not be a Cloud Nine fan yet, but I hope you will be by the end. And, if you've read this far you at least have to be a fan of Jobsite. If you are, and if you haven't made it out to the show, I urge you to do so. If you have been, please consider who you might be able to recommend us to (and pass that code on to them, we just want/need the theater to be full for these remaining shows!).
All my best,
-dj