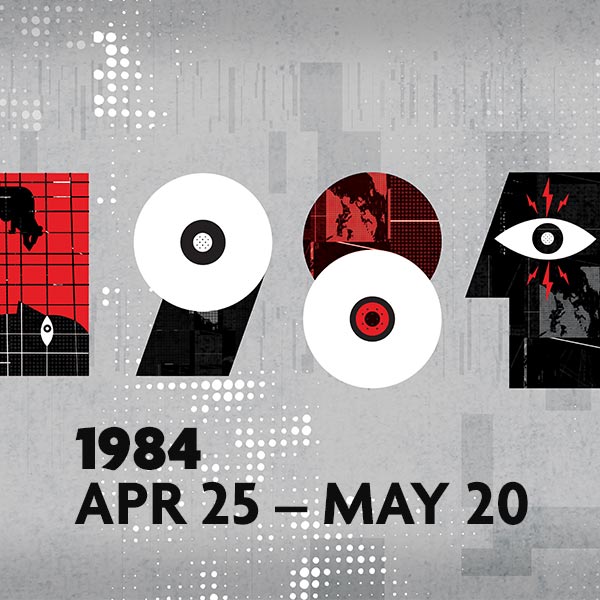 1984
Adapted by Michael Gene Sullivan from the novel by George Orwell
Directed by Shawn Paonessa
Apr. 27 – May 20, 2018
Thu. – Sat. 8pm, Sun. 4pm
Tickets: $29.50
Preview Performances: Apr. 25 – 26 | Wed. – Thr. 8pm | Tickets: $15
Shimberg Playhouse, Straz Center for the Performing Arts
Tickets
Show Times
Media
Season
Season Tickets
1984 is made possible in part by a gift from Hal Freedman and Willi Rudowsky
1984 warns us with the story of Winston Smith, a small cog in the giant machine-state of Oceania. Physically and mentally under the omnipresent eye of Big Brother, Winston has been caught struggling for scraps of love and freedom in a world awash with distrust and violence. With the brutal "help" of four Party Members, Winston is forced to confess his Thoughtcrimes before an unseen Inquisitor and the audience – who act as a silent witness.
This ferocious and provocative adaptation of one of the most prescient works of literature was commissioned in 2008 by the Actor's Gang under the direction of Tim Robbins. Jobsite has history here, having produced the Actor's Gang/Tim Robbins Embedded in 2008 to high acclaim. With 1984, Jobsite adds a second show in the season that will be offered up as weekday matinee field trips, this one specifically for high school audiences. Playwright Michael Gene Sullivan is a resident playwright for the San Francisco Mime Troupe and was given Stanford University's Equity Award for using his work to achieve racial, gender, and age balance on stage.
In addition to the 17 regularly-scheduled mainstage performances we have a dozen weekday matinees available for high school students. Please call 813.222.1047 to learn more about our education outreach opportunities or to book your group of 10 or more!
Wed., Apr. 25, 2018

1984 - Preview
8:00 PM |  Shimberg Playhouse, Straz Center

Thu., Apr. 26, 2018

1984 - Preview
8:00 PM |  Shimberg Playhouse, Straz Center

Fri., Apr. 27, 2018

1984 – Opening Night
8:00 PM |  Shimberg Playhouse, Straz Center

Sat., Apr. 28, 2018

1984
8:00 PM |  Shimberg Playhouse, Straz Center

Sun., Apr. 29, 2018

1984
4:00 PM |  Shimberg Playhouse, Straz Center
Discounts and Deals
A mini-season ticket for the remaining 2017–18 season is on sale now. Save 20% off the price of individual tickets with fees folded in: $98.40 – less than $25 per person per person per show. Season ticket holders save a ton on ticket fees, enjoy free exchanges all year long, and they also get into all Job-side Projects for free.
Rock Stars Get More
Want season tickets, plus access to all Jobsite events, including the Gala, AND get special access to all sorts of goodies? Be a Rock Star! It's even tax-deductible!
Rush and Group Tickets
Jobsite offers special ticket discounts for group ticket sales and for special members of the community (military, seniors, etc.)
Blog Us
Want to add a groovy graphic like this to your blog or website?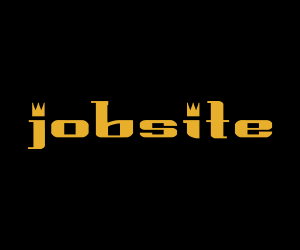 Jobsite provides a variety of cool banners that you can put on your website. AND they update automatically. So just drop it in once, and when we're ready for our next show, we'll update the graphic, and it'll automatically update on your site too!
Share: