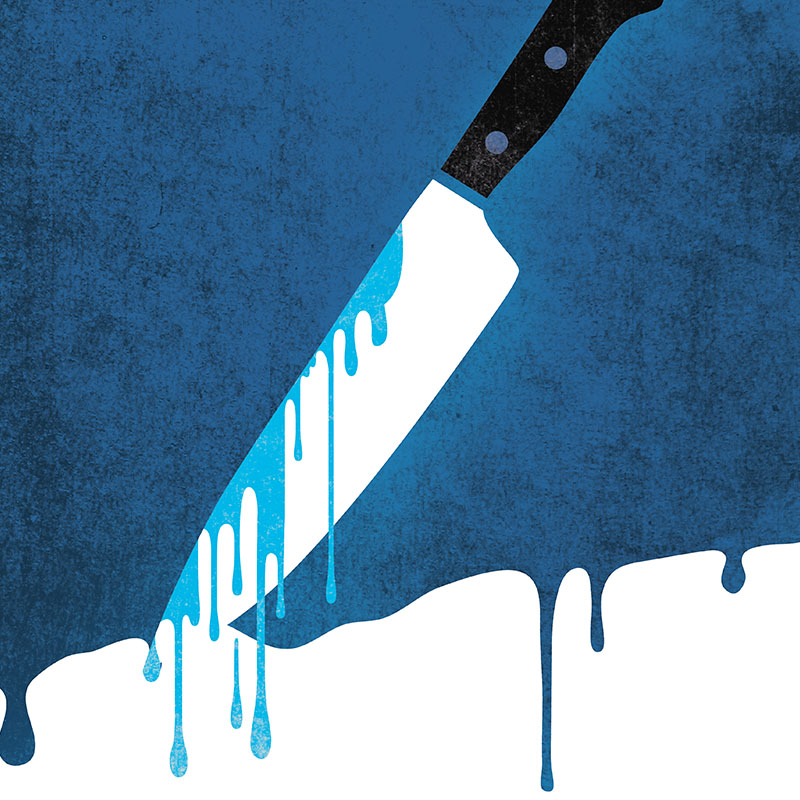 By Israel Horovitz
Directed by David M. Jenkins
May 19 – Jun. 11, 2017
Thu. – Sat. 8pm, Sun. 4pm
Tickets: $28
Preview Performances: May 17 – 18 | Wed. – Thr. 8pm | Tickets: $14
Shimberg Playhouse, Straz Center for the Performing Arts
Stumpy and Latham are working-class housepainters in Gloucester, Massachusetts (home to Horovitz's theater company and the setting of many of his plays). Husband and wife Bummy and Lexi are their upscale clients. Blue may be the color being painted on the walls, but blood-red and blackmail emerge as dominant hues of the palette in this darkly comic drama.
Hang onto your drop-cloths because Horovitz is about to take you into a story painted with seduction, betrayal, and deceit. Who will cash in their paint chips first and take the fall? Who will be left standing when the last lies are told? With themes of gentrification, economic inequality, and infidelity this pitch-black comedy will surely feel right at home here in the Tampa Bay area!
International award-winning playwright, poet, and film-maker Israel Horovitz calls the region and Jobsite Theater home for a portion of the year. Both he and the company look forward to building on the success of last season's gripping Theatre Tampa Bay Recommended production of Lebensraum, hailed a high critical success by regional critics and described "as good as it gets" from an ecstatic playwright who was in residence through opening weekend. Jobsite's association with Horovitz also earned them a 2016 Creative Loafing Best of the Bay Award for "Best Link with the Greater Theatre World."
About The Playwright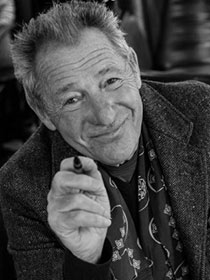 Israel Horovitz was born in Wakefield, Massachusetts, the son of Hazel Rose (née Solberg) and Julius Charles Horovitz, a trucker who became a lawyer at age 50. Horovitz has five children: film producer Rachael Horovitz, television producer-director Matthew Horovitz, composer/performer Adam Horovitz of the Beastie Boys, grad student Hannah Horovitz and writer/filmmaker Oliver Horovitz. He is married to Gillian Adams, former English national marathon champion and record-holder. Horovitz's plays have been translated and performed in more than 30 languages, worldwide. His is the author of over 70 plays including Line and Indian Wants the Bronx. Screenplays include My Old Lady, Author! Author!, The Strawberry Statement (Prix du Jury, Cannes Film Festival), Sunshine (European Academy Award – Best Screenplay), New York, I Love You, and Emmy and Golden Globe-nominated James Dean. Horovitz wrote, directed and performed the award-winning documentary 3 Weeks After Paradise.
Awards include the OBIE (twice), the Prix de Plaisir du Théâtre, The Prix Italia (for radio plays), The Sony Radio Academy Award (for Man In Snow), The Writers Guild of Canada Best Screenwriter Award, The Christopher Award, The Drama Desk Award, an Award in Literature of the American Academy of Arts and Letters, The Elliot Norton Prize, a Lifetime Achievement Award from B'Nai Brith, The Literature Prize of Washington College, an honorary Doctorate in Humane Letters from Salem (Massachusetts) State College, Boston Public Library's Literary Lights Award, The Walker Hancock Prize, and many others.
Horovitz is Founding Artistic Director of Gloucester Stage Company and is active Artistic Director of the New York Playwrights Lab. He teaches a master class in screenwriting at Columbia University and La Fèmis, France's national film school, and a playwriting master class at University of St. Andrews, Scotland. Horovitz visits France, frequently, where he often directs French-language productions of his plays. He is the most-produced American playwright in French theatre history, and has recently been decorated as Commandeur de l'Ordre des Arts et des Lettres, France's highest honor for foreign artists. His memoires Un New-Yorkais a Paris have recently been published in France by Grasset. He also works frequently in Italy, where he is co-Artistic Director of Compagnia Horovitz-Paciotto. The 70/70 Horovitz Project, created by NYC's Barefoot Theatre, began on Horovitz's 70th birthday. During the year between 31 March 2009 and 31 March 2010, 70 of Horovitz's plays were given productions and/or readings by theatres in more than 20 countries around the globe.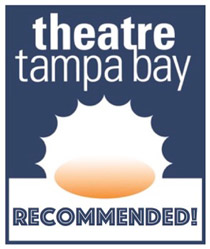 David M. Jenkins – Director
Kristen Garza – Technical Director
Vivian Rodriguez – Stage Manager
Cast
Ned Averill-Snell – Latham
Landon Green – Stumpy
Georgia Mallory Guy – Lexi
Drew Smith – Bummy
Crew
Teah Banks – Asst. Stage Manager
Summer Bohnenkamp – Costume Designer
Ryan E. Finzelber – Lighting Designer
D Granke – Combat Choreographer
Incidental Music Composition – Adam Horovitz
David M. Jenkins – Sound Designer
Brian M. Smallheer – Scenic Designer
Maggie Stickle-Jenkins – Scenic Painter
A nice show, with two more stellar performances from Ned and Georgia. Their scene where he accuses her of being a liar was wonderful. A perfect delivery of ironic tension. But what I think I liked best were the lengthy moments of silence where we waited for the next line or bit of action. Two or three times that worked wonderfully […] palpable. Arthur Rubinstein once said of his piano playing that every great musician knows how to play the notes—it's how one handles the pauses that makes music great. Or something like that. – Ben Graffam
Gloucester Blue was outstanding last night. It was funny and dark and full of twists and turns. The cast was amazing. – Dave Miller
Fantastic job! What a great play and everyone did stellar work. Kudos to Ned Averill-Snell for his skillful painting! – Lori Pate
Great performances and a tight production! I loved the sound, too! – Emilia Sargent
I grew up in Boston & have listened to actors butcher our accent over & over (including Sean Penn in Mystic River). Those gentlemen NAILED it. I felt like I was home … We loved the play & I'm out right now selling folks on how great a deal your season tickets are … Great job & best money we spend every year. – Diane Reeves
Ned Averill-Snell WAS GREAT I loved his performance.. I want more NED in every show!!! – Beth Hyde-Hood
Wonderfully demented, go see it. Don't worry, the front row isn't a splatter zone. – Harris Christopher Hart
Saw it last week. It's very good. – Kasey Shimberg Kelly
@StrazCenter @jobsitetheater Cast of Gloucester Blue was awesome, we enjoyed the play – JazzyYas (@YasinFL)
@jobsitetheater's production of Gloucester Blue is terrific, & @NedAverillSnell has the acting performance of the Tampa Bay theatre season. – Timothy Burke (@bubbaprog)