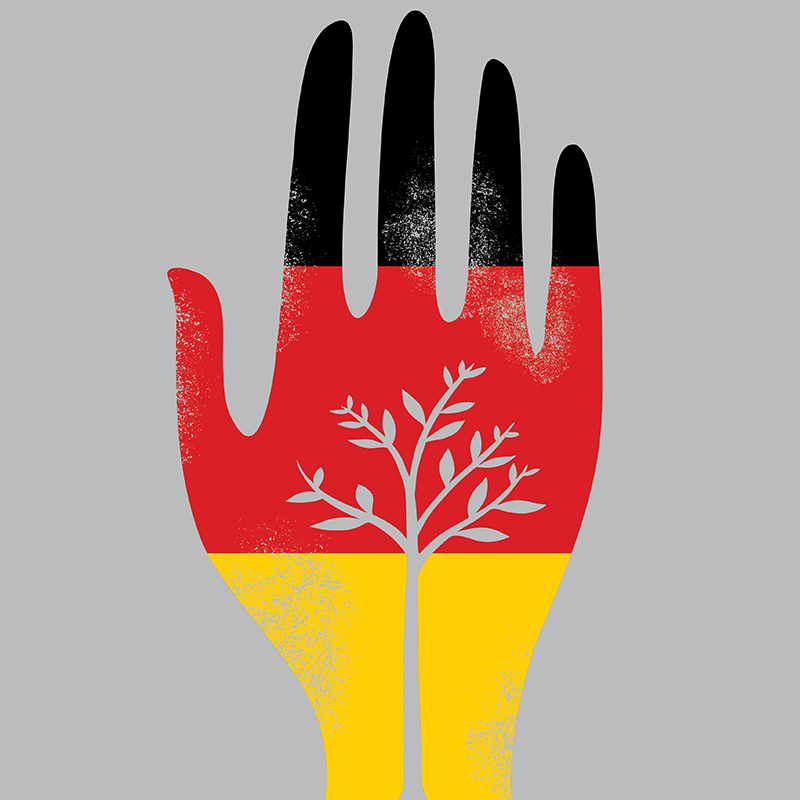 By Israel Horovitz
Directed by David M. Jenkins
Jan. 8 – 31, 2016
Thu. – Sat. 8pm, Sun. 4pm
Tickets: $28
Preview Performances: Jan. 6 – 7 | Wed. – Thr. 8pm | Tickets: $14
Shimberg Playhouse, Straz Center for the Performing Arts
A dream of recovery. An act of compassion. A sea of trouble.
Jobsite starts the new year with a new collaboration with one of the world's greatest living dramatists. Israel Horovitz visited Tampa for a week this past February for a week-long residency culminating in a rehearsed staged reading of his play Sins of the Mother that featured a talkback and poetry reading with the award-winning writer, film-maker, and "Beastie Dad" (he is also the father of Adam "Ad Rock" Horovitz). He once again returns for the opening week of his play Lebensraum.
Using a cast of three actors (Ned Averill-Snell, Derrick Phillips, and Katrina Stevenson under the direction of David M. Jenkins) performing quicksilver changes to play dozens of sharply drawn characters, this bold work of penetrating wit and intelligence is based on the fanciful, explosive idea that a German Chancellor might, as an act of redemption, invite six million Jews to Germany with a promise of citizenship and jobs.
A resulting scenario unfolds that explores the effects of the policy on Jews and Gentiles with widely varying outlooks in both comic and tragic terms: an out of work Jewish dock worker from Massachusetts who brings his Irish wife and his son to Bremerhaven to start a new life; a survivor of Auschwitz who returns to find the woman who betrayed his family to the Nazis; a young German smitten by a Jewish American teenage girl; an unemployed German laborer and scores of others. The logical progression of events raises the terrifying possibility that history may repeat.
"I have tried to create a modern day circumstance that mirrors what was going on in the world when Hitler came into power … that Jews were being blamed for Germany's struggling economy, etc. etc. So, yes, it is a heavy-duty warning that things forgotten are oft-repeated, and that there's no limit to human cruelty. That said, the play is a lot of fun to watch. It's extremely theatrical and is a blend of, well, comedy and tragedy." – Israel Horovitz
Producing Artistic Director David M. Jenkins adds, "once again we've stumbled into a situation where we're producing something that couldn't be more timely. Considering the rising tensions, crises, and outright bigotry and hatred in the world, we hope that this play helps serve as a place for us to come together and talk about things as a community."
About The Playwright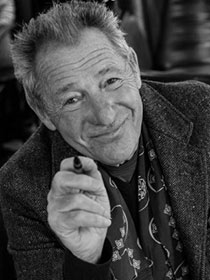 Israel Horovitz was born in Wakefield, Massachusetts, the son of Hazel Rose (née Solberg) and Julius Charles Horovitz, a trucker who became a lawyer at age 50. Horovitz has five children: film producer Rachael Horovitz, television producer-director Matthew Horovitz, composer/performer Adam Horovitz of the Beastie Boys, grad student Hannah Horovitz and writer/filmmaker Oliver Horovitz. He is married to Gillian Adams, former English national marathon champion and record-holder. Horovitz's plays have been translated and performed in more than 30 languages, worldwide. His is the author of over 70 plays including Line and Indian Wants the Bronx. Screenplays include My Old Lady, Author! Author!, The Strawberry Statement (Prix du Jury, Cannes Film Festival), Sunshine (European Academy Award – Best Screenplay), New York, I Love You, and Emmy and Golden Globe-nominated James Dean. Horovitz wrote, directed and performed the award-winning documentary 3 Weeks After Paradise.
Awards include the OBIE (twice), the Prix de Plaisir du Théâtre, The Prix Italia (for radio plays), The Sony Radio Academy Award (for Man In Snow), The Writers Guild of Canada Best Screenwriter Award, The Christopher Award, The Drama Desk Award, an Award in Literature of the American Academy of Arts and Letters, The Elliot Norton Prize, a Lifetime Achievement Award from B'Nai Brith, The Literature Prize of Washington College, an honorary Doctorate in Humane Letters from Salem (Massachusetts) State College, Boston Public Library's Literary Lights Award, The Walker Hancock Prize, and many others.
Horovitz is Founding Artistic Director of Gloucester Stage Company and is active Artistic Director of the New York Playwrights Lab. He teaches a master class in screenwriting at Columbia University and La Fèmis, France's national film school, and a playwriting master class at University of St. Andrews, Scotland. Horovitz visits France, frequently, where he often directs French-language productions of his plays. He is the most-produced American playwright in French theatre history, and has recently been decorated as Commandeur de l'Ordre des Arts et des Lettres, France's highest honor for foreign artists. His memoires Un New-Yorkais a Paris have recently been published in France by Grasset. He also works frequently in Italy, where he is co-Artistic Director of Compagnia Horovitz-Paciotto. The 70/70 Horovitz Project, created by NYC's Barefoot Theatre, began on Horovitz's 70th birthday. During the year between 31 March 2009 and 31 March 2010, 70 of Horovitz's plays were given productions and/or readings by theatres in more than 20 countries around the globe.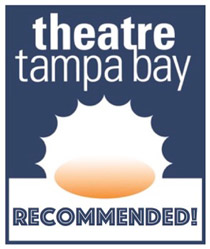 David M. Jenkins – Director
Cast
Ned Averill-Snell – Actor #2
Derrick Phillips – Actor #1
Katrina Stevenson – Actor #3
Matthew Ray – Production Stage Manager
Vivian Rodriguez – Rehearsal Stage Manager
Crew
Ryan E. Finzelber – Lighting Designer
David M. Jenkins: Properties and Sound Designer
Katrina Stevenson – Costume Designer
Brian Smallheer – Scenic Designer
My wife and I wanted to drop a line to tell you how wonderful Lebensraum was. We have been attending Jobsite for three years, taking season tickets for the last two, and this show was, in our mind, the best thing we've seen you do. And that's no small praise … Derrick, Ned, and Katrina were wonderful in their shifts between the multiple personalities they delivered; and the set was beautiful, creating a near perfect space of movement and engagement. As always, thanks. We look forward to the future of wonderful evenings. – Ben and Cheryl Graffam
We loved this: both the content and the wonderful acting. A provocative surprise! Congrats to all. We have already spoken about this to others! Please keep thoughtful theatre coming our way. – S. Sergay
Saw preview of Lebensraum last night at Jobsite Theater in Tampa. Loved it. Saw Lebensraum in Cabriés last spring. Loved it. I'm a lucky man. – Israel Horovitz
Saw the show last night and it was outstanding and timely. Good Job to all the cast & crew! – Mary Jane Gantley
Congratulations to Jobsite Theater on another wonderfully successful collaboration with Israel Horovitz. Lebensraum is a terrific, thought provoking production well acted by 3 talented performers. So glad to be in the audience on opening night! – Meg Heimstead
Saw tonight's performance, very thought provoking in light of today's world – Bonita J. Bays Axley
Dear Jobsite, this show was fabulous. Horowitz is a great playwright and the production and the setting brought it together. Gooood. – Nancy Cole
Loved it! First time at the Shimberg Playhouse. Three very talented actors! – Sarah Lajevardi
Absolutely amazing show! Powerful performances with a brilliant script and staging. – @CounselorEvan
We were impressed with #Lebensraum – @VeniceTheatre
Over 24hrs later, still thinking abt @jobsitetheater Lebensraum, especially in light of recent Euro refugee crisis. That play sticks w you. – laadrian
It was a great experience and very special. We so appreciate your efforts, talent, and those of Israel. The play was witty, moving, and supremely well directed and acted. For TBBCA Board Chair, Vice Chair, Past Pres and Directors that came, you and Jobsite were a revelation. I hope you will see them again, soon, and often! – Susana Weymouth
Excellent show – we all loved it. Powerful, fantastical yet strangely real, staged in a fluid yet exciting manner, and actors who transformed right before your eyes into different characters. Congratulations. Job well done. – Andrea Graham
An important and well imagined play- and Jobsite has given the script a pulsing and compelling life. I got to attend the talkback with Elizabeth Gelman from the Florida Holocaust Museum. It was clear that the show had deeply affected us all. I truly hope you get to see Lebensraum! – Roxanne Fay
The show is one of the most thought provoking I have ever seen. I still haven't decided whether I would accept the offer or not. A must see for anyone who enjoys the thinking part of theater. – Rick Stutzel
It's an assault from beginning to end. The transformative performance of these three actors is nothing short of heroic. Thank you for taking the time to tell a story that is always worth telling. – Ryan Bernier
If you have any time I recommend you catch this production while it is here at the Straz Center. – Keith Fendrick
Saw Israel Horovitz's LEBENSRAUM last night and was amazed and moved by it. Jobsite Theater's serendipity in selecting such a relevant show combined with the cast's amazing abilities set this one in a unique place that is well deserved by a theater group that consistently pushes itself outside of comfort zones. From a performance standpoint the speed, frequency, and talent of the character changes is mind blowing. Bravo to Ned Averill-Snell, Derrick Phillips, and Katrina Stevenson under the direction of David Jenkins. Thank you Kari Goetz for making sure I saw this one early enough to share! – Vinny Tarfuro
Don't miss this timeless show playing thru 1/31 3 actors play almost 50 characters! Extraordinary! @jobsitetheater – @gel17
what a amazing play , very thought provoking, Danke Schoen !!! – @CGorman