A Staged Reading Written and Directed by Israel Horovitz
Feb. 21, 2015
Sat. 8 pm
TECO Theatre, Straz Center for the Performing Arts
Tickets: $25; $12.50 for students; FREE for Jobsite Rock Stars.
All tickets sold only below or at the door, and NOT available through the Straz Box Office.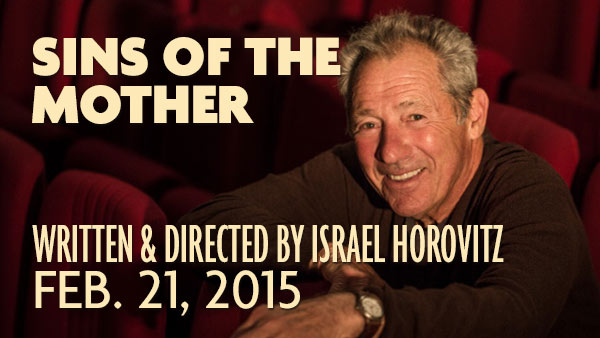 This one-night only evening with theatrical treasure Israel Horovitz caps off a week of residency with Jobsite, where he directs his own play featuring a quartet of Tampa Bay actors in a play bursting with banter and the rhythms of working-class one-upmanship.
This very special evening includes a Q&A with Horovitz after the reading and then a meet and greet/book signing to follow.
In Sins of the Mother, Horovitz offers us a group of earthy, brawling, self-sufficient street-talkers who live by their hands, be that in work or violence. It begins with a generational confrontation: Young Douggie Shimmatarro, back in Gloucester, has to prove to Bobby Maloney that he was born there and that his mother lived and died there, though he himself was raised by a grandmother in another town. Everyone knows everyone in a town like Gloucester, and newcomers need to prove themselves. This start defines the landscape on which unfinished wars unexpectedly play themselves out.
A note on the performance
This is a staged reading of the play. It will be blocked and rehearsed for the week under Israel's direction (meaning the actors will move about) and performed on a rudimentary set with costumes and other tech. This is not a straight reading of the play where the actors sit in chairs or on stools with music stands ands simply read. The actors will however carry scripts as they move about through the play due to the limited amount of rehearsal time.
About The Playwright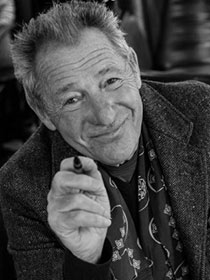 Israel Horovitz was born in Wakefield, Massachusetts, the son of Hazel Rose (née Solberg) and Julius Charles Horovitz, a trucker who became a lawyer at age 50. Horovitz has five children: film producer Rachael Horovitz, television producer-director Matthew Horovitz, composer/performer Adam Horovitz of the Beastie Boys, grad student Hannah Horovitz and writer/filmmaker Oliver Horovitz. He is married to Gillian Adams, former English national marathon champion and record-holder. Horovitz's plays have been translated and performed in more than 30 languages, worldwide. His is the author of over 70 plays including Line and Indian Wants the Bronx. Screenplays include My Old Lady, Author! Author!, The Strawberry Statement (Prix du Jury, Cannes Film Festival), Sunshine (European Academy Award – Best Screenplay), New York, I Love You, and Emmy and Golden Globe-nominated James Dean. Horovitz wrote, directed and performed the award-winning documentary 3 Weeks After Paradise.
Awards include the OBIE (twice), the Prix de Plaisir du Théâtre, The Prix Italia (for radio plays), The Sony Radio Academy Award (for Man In Snow), The Writers Guild of Canada Best Screenwriter Award, The Christopher Award, The Drama Desk Award, an Award in Literature of the American Academy of Arts and Letters, The Elliot Norton Prize, a Lifetime Achievement Award from B'Nai Brith, The Literature Prize of Washington College, an honorary Doctorate in Humane Letters from Salem (Massachusetts) State College, Boston Public Library's Literary Lights Award, The Walker Hancock Prize, and many others.
Horovitz is Founding Artistic Director of Gloucester Stage Company and is active Artistic Director of the New York Playwrights Lab. He teaches a master class in screenwriting at Columbia University and La Fèmis, France's national film school, and a playwriting master class at University of St. Andrews, Scotland. Horovitz visits France, frequently, where he often directs French-language productions of his plays. He is the most-produced American playwright in French theatre history, and has recently been decorated as Commandeur de l'Ordre des Arts et des Lettres, France's highest honor for foreign artists. His memoires Un New-Yorkais a Paris have recently been published in France by Grasset. He also works frequently in Italy, where he is co-Artistic Director of Compagnia Horovitz-Paciotto. The 70/70 Horovitz Project, created by NYC's Barefoot Theatre, began on Horovitz's 70th birthday. During the year between 31 March 2009 and 31 March 2010, 70 of Horovitz's plays were given productions and/or readings by theatres in more than 20 countries around the globe.