By Lori Allen Ohm
Based on the screenplay by George Romero
Directed by Chris Holcom
Extended! Oct. 22 – Nov. 15, 2009
Thu. – Sat. 8pm, Sun. 4pm
Tickets: $24.50
Shimberg Playhouse, Straz Center for the Performing Arts
Held hostage by an impending mob of flesh-eating zombies, seven people are trapped in an isolated farmhouse. Their survival is doubly threatened when they begin to turn on each other as the dead encroach. Night of the Living Dead is a gripping, terror-filled play that brings all the fright of the cult classic film to life. This blend of thrilling horror, laced with touches of black humor, envelops the audience in the action and unfolds into a shocking theatrical ending. Jobsite Producing Artistic Director David M. Jenkins notes that the script for Night of the Living Dead is "truly almost word for word from the original" and that "the show will feature the largest cast that Jobsite has ever put on stage in Shimberg Playhouse … and with lots of surprises planned both outside and inside the theater, this show will be a complete experience from the time patrons arrive until they get in their cars to leave."
Food Drive and Ticket Discount
Jobsite Theater will host a food drive to benefit the food bank at Metropolitan Ministries for this final weekend of their smash hit
Night of the Living Dead
. With the holidays right around the corner, Jobsite hopes to help make a difference to Bay area families in need during what's been for many a very challenging year. Patrons may bring two canned goods or other non-perishable food items within 90 minutes of curtain and receive a $10 ticket to see
Night of the Living Dead
on 11/12 at 8p, 11/14 at 8pm or 11/15 at 4pm.
This offer is not valid on the 11/13 8pm performance.
One $10 ticket will be offered per two items donated. Subject to availability. Not valid on prior sales or in conjunction with any other offer. Metropolitan Ministries touches the lives of more than 22,000 households composed of hurting men, women, and children every year by providing food, a safe place to live, and hope for a new future. None of this would be possible without the generous support of the Tampa Bay community.
Night of the Living Dead
is Jobsite's best selling production since January's
Picasso at the Lapin Agile
and is poised to close as a top five all-time best attended Jobsite Theater production. Originally slated to close Nov.8, the production was extended through Nov. 15 to account for the popular demand.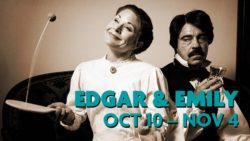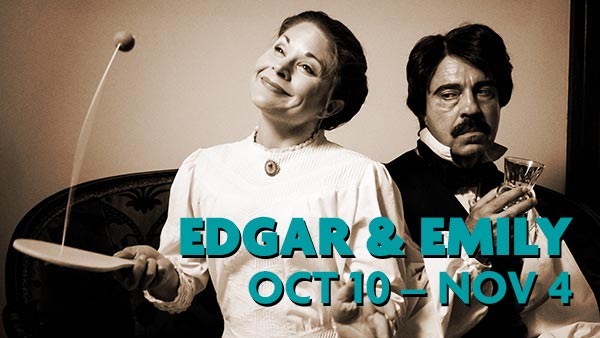 This time 20 years ago, five of us were plotting our first move: a bill of two one-acts to take place at the Silver Meteor
Read More »
It's mid-November and we're all smack-dab in the middle of the season for gratitude, of giving thanks for all that we have. Jobsite is very
Read More »
I get an email yesterday around 5:30 from Rachel Lisi in the TBPAC Ticket Office. Apparently someone has anonymously called in and told them that
Read More »
Chris Holcom – Director
Jaime Giangrande-Holcom – Stage Manager
Cast
Jason Evans – Cemetery Zombie/Chief McClellan
Kari Goetz – Barbara
Molly Jacobson – Karen Cooper
Alvin Jenkins – Harry Cooper
Caroline Jett – Helen Cooper
Matt Lunsford – Johnny
Betty-Jane Parks – Judy
Kyle Porter – Tom
Dayton Sinkia – Ben
Video Performers
Steve Garland – Russell Streiner
Shawn Paonessa – Dr. Templeton Q. Westlake
Katrina Stevenson – Jill Cardill
Featured Zombies
Nic Carter
Katie Castonguay
Seth Firestone
Matt Frankel
Christen Hailey
Alex McGreevy
Michael C. McGreevy
Geneva Rae
Crew
Lorenzo de la Cantara – Video Producer
Christen Hailey – Zombie Coordinator
David M. Jenkins – Sound Designer
Jenn Jones – Choreographer
Danny McCarthy – Special Effects Designer
Greg Newcomb – Graphic Designer
Shawn Paonessa – Video Engineer
Brian M. Smallheer – Scenic and Lighting Designer
Katrina Stevenson – Costumer Designer
Suzan Wright – Make-up Artist
Blog Us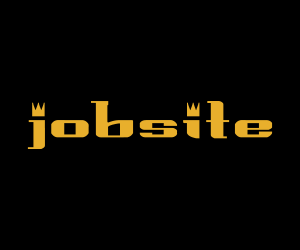 Want to add a groovy graphic like this to your blog or website?
Jobsite provides a variety of cool banners that you can put on your website. AND they update automatically. So just drop it in once, and when we're ready for our next show, we'll update the graphic, and it'll automatically update on your site too!