JOBSITE THEATER'S 21st SEASON – A GREAT RECKONING IN A LITTLE ROOM
Hot on the heels of our most successful season ever, we're thrilled to announce the much-anticipated lineup of shows for 2019-20. Now in our 21st season, Jobsite is the proud resident theater company of the Straz Center for the Performing Arts, heralding this season as "a great reckoning in a little room."
The quote, from Shakespeare's As You Like It, nods to the intimacy of Jobsite's home in the Shimberg Playhouse and the themes we often confront in our productions. The tag also references Bert States' 1985 book Great Reckonings in Little Rooms, a title Producing Artistic Director David M. Jenkins credits as greatly influential on Jobsite's artistic philosophy.
Jenkins and eight of Jobsite's Artistic Associates selected this season after months of reading and discussing ideas. The season features new and rising voices in the American theater, contemporary and modern world classics, and another of Jobsite's signature Shakespeare offerings guaranteed to delight audiences of all ages and tastes.
"As we continue to be honored with this opportunity to serve the great community in the heart of downtown Tampa," Jenkins says, "I have shifted from bristling when some folks refer to our space as 'the little one' or say that our shows can sometimes be 'challenging' to embracing these notions. One of our greatest strengths is how close our audiences are to the action. Both sides of the stage can feel the air crackle with the energy. We also want something to happen to people, for there to be a kind of reckoning amid the electricity in such a close space, when folks join us. We believe the shows in this season will be powerful experiences. For some, it may just be for your gut to hurt from laughing; for others, we hope they make you think and ask questions. At least one show in here is intentionally being worked up to transport you far, far away into a world of magic and fantasy."
You may also call 813.229.7827 between noon and 8pm daily.
Our 2019-20 Season
(all take place in the Straz Center's Shimberg Playhouse)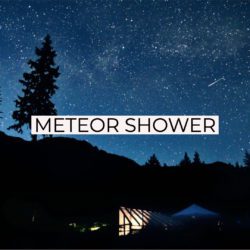 METEOR SHOWER
BY STEVE MARTIN
DIRECTED BY PAUL J. POTENZA
Sep. 6-29, 2019. Previews Sep. 4-5.
Corky (Jobsite ensemble member and veteran area comedienne Jonelle Meyer) and Norm are excited to host Gerald and Laura at their home in the valley outside Los Angeles to watch a once-in-a-lifetime meteor shower. But as the stars come out and the conversation gets rolling, it becomes clear that Gerald and Laura might not be all that they appear to be. Over the course of a crazy, starlit dinner party, the wildly unexpected occurs. The couples begin to flirt and insanity reigns. Martin, using his trademark absurdist humor, bends the fluid nature of time and reality to create a surprising and unforgettably funny new play. Jobsite has previously enjoyed sold out runs of Martin's Picasso at the Lapin Agile and The Underpants. Artistic Associate Paul J. Potenza directs, known by the Jobsite faithful for his hand over A Skull in Connemara, All New People, and The Lonesome West. "Mr. Martin is peerless at crafting tiny wit bombs, and always has been […] It's definitely funny!" – The New York Times. "Meteor Shower is a very funny play. Keening-like-a-howler-monkey funny. Design-a-new-cry-laughing-emoji funny." – Entertainment Weekly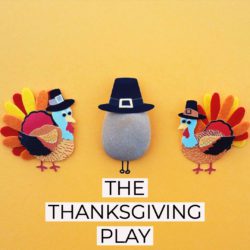 THE THANKSGIVING PLAY
BY LARISSA FASTHORSE
DIRECTED BY KARI GOETZ
Oct. 25 – Nov. 17, 2019. Previews Oct. 23-24.
Ah, Thanksgiving, that most American of holidays: when families gather to celebrate the warmth of home, the bounty of the harvest — and a legacy of genocide and violent colonial expansion. Good intentions collide with absurd assumptions in Larissa FastHorse's wickedly funny satire, as a troupe of terminally "woke" teaching artists scrambles to create a pageant that somehow manages to celebrate both Turkey Day and Native American Heritage Month. Kari Goetz returns to Jobsite after a few years away, previously helming lauded productions like The March of the Kitefliers, boom!, and Crimes of the Heart. "The familiar, whitewashed story of Pilgrims and Native Americans chowing down together gets a delicious roasting from expert farceurs." – The New York Times. "Very, very funny. [It] skewers liberal pretensions with glee – this clever satire is something for which to be truly thankful." The Hollywood Reporter"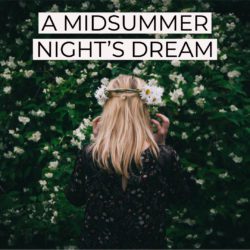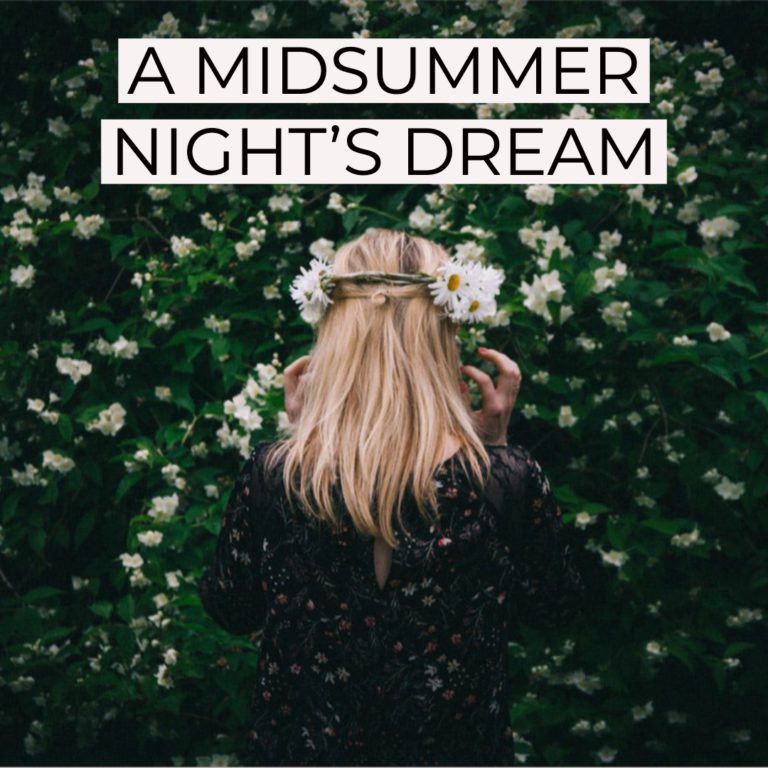 A MIDSUMMER NIGHT'S DREAM
BY WILLIAM SHAKESPEARE
DIRECTED BY DAVID M. JENKINS
Jan. 17 – Feb. 9, 2020. Previews Jan. 15-16.
Join Jobsite for another breathtaking production of one of the Bard's best-loved works. Set in an enchanted forest with fairies, sparring lovers and a group of amateur actors who are putting on a play, this production incorporates aerial and circus performance elements choreographed by Artistic Associate Katrina Stevenson as well as a completely original score from The Florida Bjorkestra's Jeremy Douglass. On a Midsummer's night, four young lovers find themselves wrapped in the dream-like arms of an enchanted place where sprites lurk and fairies rule. While a feuding Fairy King and Queen are at war, their paths are crossed by Bottom (Jobsite and Cincinnati Shakespeare Company veteran Giles Davies), Quince and their friends presenting a play within a play. Chief mischief-maker Puck is on-hand to ensure that the course of true love is anything but smooth, and games of fantasy, love and dreams ensue in Shakespeare's most beguiling comedy. Jobsite again expands their education outreach efforts by offering up to 16 weekday field trip matinee performances for middle and high schools in addition to the 17 scheduled mainstage performances.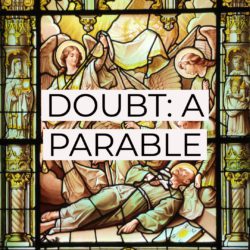 DOUBT: A PARABLE
BY JOHN PATRICK SHANLEY
DIRECTED BY SUMMER BOHNENKAMP
Mar. 13 – Apr. 5, 2020. Previews Mar. 11-12.
Winner of the 2005 Pulitzer Prize and Tony Award for Best Play. In this brilliant and powerful drama set in 1964, Sister Aloysius, a Bronx parochial school principal, takes matters into her own hands when she suspects the young and popular Father Flynn of improper relations with one of the male students. Summer Bohnenkamp has previously directed the Jobsite hits The Flick, Time Stands Still, and directs Constellations this summer. "a gripping story of suspicion cast on a priest's behavior that is less about scandal than about fascinatingly nuanced questions of moral certainty." —Variety. "Blunt yet subtle, manipulative but full of empathy for all sides, the play is set in 1964 but could not be more timely … passionate, exquisite, important and engrossing." —  NY Newsday. "Here, for the first time in a long time, is a play that is about something." — Chicago Tribune. "An eloquent and provocative investigation of truth and consequences. A gripping mystery, tightly written." —Time Out NY.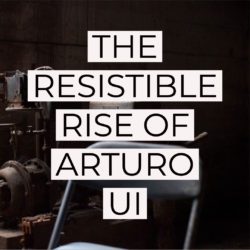 THE RESISTIBLE RISE OF ARTURO UI
BY BERTOLT BRECHT, TRANSLATED BY GEORGE TABORI
DIRECTED BY DAVID M. JENKINS
May 15 – June 7, 2020. Previews May 13-14.
Written while in exile in 1941, Brecht's Arturo Ui is a satirical allegory that recasts Hitler's rise as a 1930's Chicago gangster's takeover of the Windy City's green-grocery trade. Terror and bloodshed follow — can anyone stop him? Brecht's skewering of Adolf Hitler and totalitarianism is given renewed significance in 2020 America and is presented here in an adaptation featuring eight performers — Brecht's original featured over 35. Previous lauded NY revivals have featured the likes of Christopher Plummer, Al Pacino, and Raul Esparza. This production was inspired by Producing Artistic Director David M. Jenkins' recent visit to Brecht's theatrical home, the Berliner Ensemble, where Arturo Ui is still one of their most popular productions. Jobsite previously produced a large-scale version of Brecht's The Threepenny Opera in 2017.  "You laugh at him, you fear him, you realize you know him. You certainly can't resist him" – Time Out New York. "Arturo Ui is a sly, fearsome sideshow, a deceptively humble, hugely exciting piece of work…It's Richard III meets Jimmy Cagney by way of the vaudeville circuit … it's both rollicking and frightening." – New York Magazine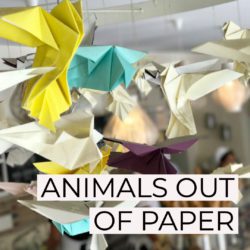 ANIMALS OUT OF PAPER
BY RAJIV JOSEPH
DIRECTED BY TBA
Jul. 17 – Aug. 9, 2020. Previews Jul. 15-16.
Ilana, a world-renowned origami artist, is going through a divorce, her dog has run away, and she hasn't answered her phone in two months. Then her intercom buzzes and in walks Andy, a fan, a high school teacher who counts his blessings. Literally — he's up to 7,904. Andy introduces Suresh, an urban teen iPod addict and origami prodigy into Ilana's life, and the plot folds really get complicated. A wise and richly layered comedy/drama from the author of Bengal Tiger at the Baghdad Zoo. "alternately wrenching and funny. It deals ruthlessly with the fragility of happiness, the tragedy of impulsiveness and the tenuousness of hope." – The New York Times. "engaging and sweetly comic." – The Daily News.
Single tickets to all shows start at $29.50 and increase in cost by performance date based on demand. A season pass to all six plays goes on sale to the public in May for $131.03 per person, less than $22 per show with no additional fees. That price is good through July 15. Season ticket holders enjoy great benefits like unlimited free ticket exchanges, the ability to purchase extra tickets at a discount, and special offers from our partners like the Straz Center. To be added to the waiting list for season tickets, please email tickets@jobsitetheater.org. Single tickets to all shows will go on sale in July.