By Beth Henley
Directed by Kari Goetz and Jaime Giangrande-Holcom
Mar. 5 – 30, 2014
Thu. – Sat. 8pm, Sun. 4pm
Tickets: $28
Shimberg Playhouse, Straz Center for the Performing Arts
Beth Henley's winner of the 1981 Pulitzer Prize and the New York Drama Critics Circle Award! Warm-hearted, irreverent, zany and brilliantly imaginative, the play teems with humanity and humor as it examines the plight of three Mississippi sisters betrayed by their passions.
The Magrath sisters have gathered to await news of Old Granddaddy, who is living out his last hours in the local hospital. Lenny (Christen Hailey), the oldest sister, is facing diminishing marital prospects; Meg (Katrina Stevenson), the middle sister, who quickly outgrew Hazlehurst, is back after a failed singing career on the West Coast; while Babe (Katie Castonguay), the youngest, is out on bail after having shot her husband in the stomach.
Their grave and yet somehow still hilarious troubles are highlighted by their priggish cousin, Chick (Christina Jane Capehart), and the awkward lawyer who tries to keep Babe out of jail. In the end the play is the story of how its characters escape the past to seize the future—but the telling is so true and touching and consistently hilarious that it will linger in the mind long after the final blackout.
Crimes of the Heart, Henley's first play, was first performed in February of 1979 at the Actors Theatre of Louisville as part of their new play festival before making its New York debut in December of 1980. The play was turned into a 1986 film that starred Diane Keaton, Jessica Lange, Sissy Spacek and Sam Shepard.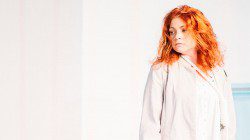 Check out the pre-show and intermission music for Crimes of the Heart.
Read More »
Sisters haunted by suicide in Jobsite's 'Crimes of the Heart' –
Tampa Tribune
Three picks: 'Crimes of the Heart,' Colin Mochrie and Brad Sherwood, 1964 Beatles tribute –
Tampa Bay Times
Crimes of the Heart –
Creative Loafing
Kari Goetz – Director
Jaime Giangrande-Holcom – Director
Matthew Ray – Stage Manager
Cast
Christina Jane Capehart – Chick
Katie Castonguay – Babe
J. Elijah Cho – Barnette Lloyd
Christen Hailey – Lenny
Christopher Rutherford – Doc Porter
Katrina Stevenson – Meg
Crew
Kaylin Gess – Scenic Designer
Shaun Hailey – Sound Designer
Matthew Ray – Lighting Designer
Miriam Rochford – Production Stage Manager
Beth Tepe-Robertson – Costume Designer
Blog Us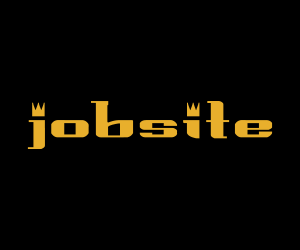 Want to add a groovy graphic like this to your blog or website?
Jobsite provides a variety of cool banners that you can put on your website. AND they update automatically. So just drop it in once, and when we're ready for our next show, we'll update the graphic, and it'll automatically update on your site too!