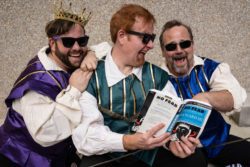 Jobsite's first dive into the Bard was just for laughs, 2001's The Complete Works of William Shakespeare (abridged) — a show the company has remounted a half-dozen-or-so times since, including as the first play to re-open the Straz Center after the closures.
In 2002 they produced their first full-length Shakespeare show in earnest, Titus Andronicus. Since then, Jobsite has earned serious national attention for their Shakespeare program and moved from the 99-seat Shimberg Playhouse to the 320-seat Jaeb Theater, where they also perform weekday field trip matinees for regional middle and high schools on top of the public performances. 
In 2023, 21 years after starting this tradition, they tackle arguably the greatest play ever written in the English language, Hamlet.
We're thrilled to announce the cast and creative team for this highly-anticipated production, coming in January.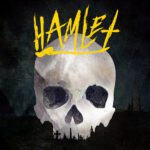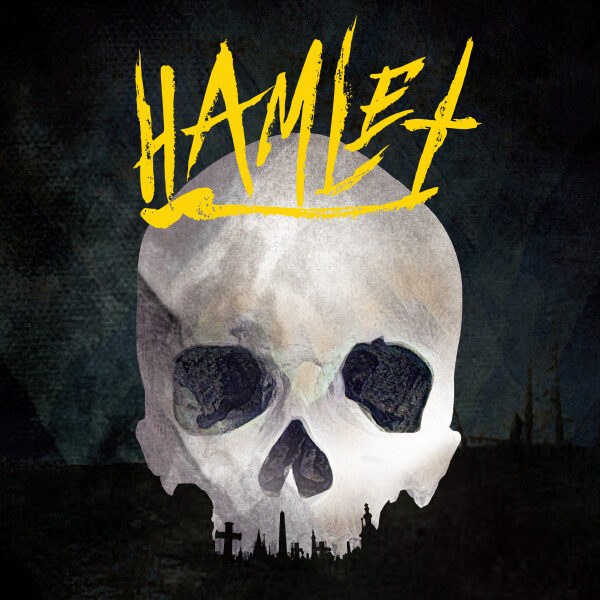 "For the first time in all these years, I decided to hold off on over-conceptualizing what I wanted to see, until I could see who was available and interested. This was a fun process for me, the actors led my casting choices because I was simply moved by who was bringing what and a certain moment something clicked," offers director David M. Jenkins. "This is a pretty dark show: it's a ghost story, a detective drama, and a revenge tale all rolled into one. I cast it and was immediately inspired to throw together a Pinterest board of the world I could see these folks performing in to share with the design team. I'm feeling a dark, heavy look — a bit like maybe how Winterfell/The North felt in Game of Thrones but if it were modern." Jobsite brings another all-new score from their award-winning composer Jeremy Douglass, and hopes for high-tech spectacle along the way to help sell the supernatural.
Jenkins is cutting the play down from the original four and a half hour running time to ensure the performance is under two and a half hours, including the intermission. One major change is he cut the entire Norwegian side-plot, whole scenes, including characters like Fortinbras. This Hamlet is told by a cast of 11, focusing on the denizens of Castle Elisnore to the moment of Hamlet's death. 
The Cast:
NED AVERILL-SNELL [he/him] (Claudius/Ghost) has previously appeared at Jobsite in Henry V, HIR, Gloucester Blue and other plays. He has also appeared at Orlando Shakes (Henry IV, Part 2), Stageworks (Twelve Angry Men, The Lifespan of a Fact), TampaREP (Every Brilliant Thing, A View from the Bridge, The Iceman Cometh), American Stage Company (Tartuffe, A Moon for the Misbegotten), the Asolo State Theatre's Dog Days series (What the Butler Saw), at various theatres in the solo play The Apocrypha of Theodore Roosevelt, and regionally at Indiana Repertory Theatre and the United Solo festival in New York. He is the author of the Florida-set mystery novel Small Professional Murder, available on Amazon.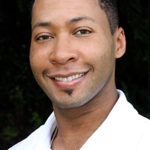 THERON "T. R." BUTLER [he/him] (Barnardo) is thrilled to be part of Jobsite's Hamlet. T.R. was last seen on the Jobsite stage as Capulet in Romeo & Juliet. A veteran performer with 30+ years of experience, T.R. moved to Tampa in 2013 from the northeast. He's usually seen performing with local professional theatre companies including: Stageworks, Powerstories, and Tampa Rep. and holds an MBA and BFA in Acting. Selected credits include Town (Gnit), David Okello (Dionysus on the Down Low), and Dr. Martin Luther King Jr. (Vote). T.R. received a Best of the Bay Critics Pick for his portrayal of Town by Creative Loafing and was nominated for Best Theatre Performance for 2021's Dionysus on the Down Low at Stageworks, produced by Outcast Theatre Collective. T.R. is a proud board member of Outcast Theatre Collective, formed in 2018 dedicated to furthering performing opportunities for marginalized artists in theatre. He also serves on board of the Arts Council of Hillsborough County in Tampa.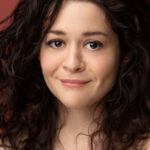 CARLA CORVO [she/her] (Horatio) is an American actor of Cuban descent, thrilled to be making her Jobsite debut! Carla recently relocated to Tampa after spending 17 years as an NYC resident. She made her feature film debut opposite Leonardo DiCaprio and Jonah Hill in Martin Scorsese's The Wolf of Wall Street. Other TV/Film credits include: Orange is the New Black (opposite Lori Petty), Louie (opposite Louis CK) and The Suspect (opposite Sterling K. Brown). Carla holds a BFA from NYU Tisch School of the Arts (Playwrights Horizons, RADA and Stonestreet). She has worked regionally at Williamstown, Hangar, Two River and Asolo Rep. In 2020 she graduated with her MFA from the FSU/Asolo Conservatory. Favorite grad school credits include: Arcadia, Ghosts, Reckless and R + J. In addition to stage/screen, she is a voiceover artist and Audie nominated narrator with 13+ titles for Penguin Random House Audio. The Straz holds a special place in her heart as it is where she first pursued the stage and currently works on staff full-time in development as the special events coordinator. Proud member SAG-AFTRA. For Pipo and Trixie.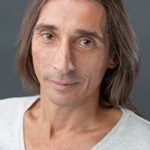 GILES DAVIES [he/him] (Hamlet) was last seen in Jobsite's The Resistible Rise of Arturo Ui and is featured in their upcoming production of Dracula. Prior to that, he was seen in Urbanite's production of The Smuggler, American Stage's Romeo and Juliet in America, served as assistant director and text coach for Jobsite's Romeo & Juliet and Henry V, and appeared in the Straz's production of Frankenstein: The Modern Prometheus. He received his MFA from The Ohio State University. Favorite past Jobsite appearances include: Iago in Othello, Marquis de Sade in Quills, Malvolio in Twelfth Night, Caliban in The Tempest, and Sherlock Holmes in The Hound of the Baskervilles.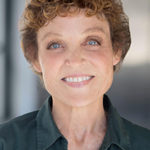 ROXANNE FAY [she/her] (Gertrude/Gravedigger) is an actor, playwright, and Artistic Director of Circle in The Water. As an actor, Roxanne just returned from the summer season with Prague Shakespeare Company. She is an Artistic Associate at Jobsite Theater, appearing in Doubt, The Tempest, Twelfth Night, As You Like It, Much Ado About Nothing, and HIR (named one of the best performances of the decade by Broadway World in 2019). Other roles include Dr. Emma Brookner in The Normal Heart and Nurse Ratched in One Flew Over The Cuckoo's Nest, (freeFall Theatre, FL), and the dual roles of Lear's Fool and Cordelia in King Lear (Tampa Repertory Theatre). She has received notices for her work with Bridge Street Theatre as Mary Tyrone in Long Day's Journey Into Night, Leni Riefenstahl in Leni, and for her original works Thrice To Mine, Upon This Rock, Dream Child: The Trial Of Alice In Wonderland, and Home Fires Burning. As playwright, Roxanne was named a 2016 Hawthornden Writers' Fellow (in residence, Hawthornden Castle, Scotland). Her play, Thrice To Mine (created at Hawthornden) premiered at Bridge Street Theatre (New York) in 2019. She regularly creates new works for the Dali Museum in St. Petersburg.
Roxanne's first film, Breton And The Muse: A Midnight In Paris, was a focal point of the Dali's acclaimed exhibition coordinated with Le Centre Pompidou (Paris) and went on to be selected by multiple film festivals. Website: www.roxannefay.com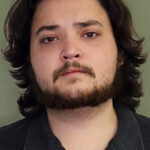 DANIEL LENNOX, JR [he/him] (Laertes/First Player) is thrilled to be a part of his third production at Jobsite. Daniel was raised in Palm Harbor and is a recent graduate, earning a BFA in Theatre Arts at Valdosta State University. His recent out-of-state employment includes Cedar Point in Sandusky, Ohio, and Unto These Hills outdoor drama in Cherokee, North Carolina. You might have seen him recently at Jobsite as Mr. Deltoid in A Clockwork Orange, and he is featured as Dr. Seward in the upcoming production of Dracula. He would like to thank his family for their constant love and support, and his girlfriend for her kindness and patience through everything he does.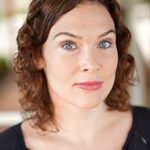 NICOLE JEANNINE SMITH [she/her] (Guildensterm/Player King) is an independent theater artist who has recently returned to Tampa, FL after pursuing an MFA in Acting at West Virginia University. Previously, she spent a few years traveling between Tampa and Cincinnati pursuing acting opportunities. In the Spring of 2017 and 2018, Nicole served as the Assistant Producer for the first two years of the Tampa International Fringe Festival. She has spent the majority of her professional acting career working in theaters across the Tampa Bay Area after graduating from the University of South Florida with a BA in Theatre Arts in 2006. Since returning, for Jobsite she has starred in Animals Out of Paper, Dr. Jekyll & Mr. Hyde, and stage managed Romeo & Juliet. Some of her favorite roles in Florida include Marmaduke Bonthrop Shelmerdine Esquire/Ensemble in Jobsite's Orlando, Bessie in Urbanite Theatre's production of The Drowning Girls, and Agnes in Stageworks Theatre's The Divine Sister. In 2014, Nicole won a Creative Loafing "Best of the Bay" award for her solo performance of 4.48 Psychosis directed by Giles Davies at Jobsite. She also proudly serves as an Artistic Associate for Jobsite.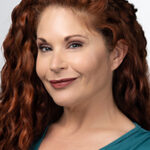 KATRINA STEVENSON [she/her] (Ophelia, Costumes) most recently appeared onstage with Jobsite in The Resistible Rise of Arturo Ui (Giri), Hand to God (Margery), Romeo and Juliet (Tybalt), A Midsummer Night's Dream (Puck), and in the air in Shockheaded Peter. Other memorable Jobsite performances include Edgar and Emily (Emily Dickinson), Orlando (Orlando), The Maids (Claire), Dancing at Lughnasa (Maggie), and The Tempest (Ariel). She has also been seen at Stageworks in Murder on the Orient Express (Greta), The Great Gatsby (Myrtle) and Psycho Beach Party (Marvel Ann), and at American Stage in Intimate Apparel (Mrs. Van Buren) and It's a Wonderful Life (Lana Sherwood). Katrina holds an MFA in Acting from the University of Florida and a BA in Theatre Arts from the University of Northern Colorado. When not at the theater, Katrina loves flying on aerial silks and running after her dogs, Tink and Sherlock.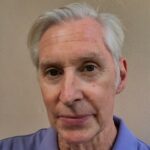 HUGH TIMONEY [he/him] (Marcellus) is sincerely grateful for the opportunity to return to Jobsite. Recent Tampa area credits: The Resistible Rise of Arturo Ui (Jobsite Theater), The Diary of Anne Frank, 12 Angry Men (Stageworks), The Giver (Tampa Rep/Think Tank Theater) also at Stageworks. Other credits include: The Iceman Cometh (Tampa Rep), The Underpants (Jobsite Theater), Cloud 9 (Jobsite Theater), Judgment at Nuremberg (Stageworks), Something Spooky This Way Comes (St. Petersburg Shakespeare Co.).  He also works as a Standardized Patient Actor as part of a collaboration with Think Tank and the University of Tampa. Hugh is a SUNY Brockport Theatre graduate who has studied in NYC and appeared Off-Off Broadway.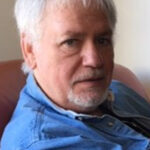 JIM WICKER [he/him] (Polonius/Doctor of Divinity) is please to return to Jobsite Theater, where he previously appeared in Yellowman with the remarkable Fanni Green. Other recent credits include Last Cigar, Twelve Angry Men, Dracula, My Fair Lady, and King Lear. Him is the literary manager for The Radio Theatre Project, which performs at the Studio@620. He has featured roles in locally-produced films, Waiting on Mary and The Lost Digit. A retired drama teacher, Jim now divides his time between his homes in Tampa and the Blue Ridge Mountains of North Carolina. His life is good.
KATHERINE YACKO [she/her] (Rosencrantz/Player Queen) – Katherine is absolutely thrilled for this iconic tragedy to be her Jobsite debut! A Tampa transplant and Arkansas native, Katherine moved from NY this summer to search for a new theatre community after COVID's many curveballs. After graduating from Oklahoma City University (BFA-Acting), performing with travelling & regional theatres coast-to-coast, and eventually moving to NYC for 3 years, she decided to shift to more of a Directing focus – but will never turn down a chance to perform Shakespeare! Past Shakespeare credits include Ariel (The Tempest), Bianca (The Taming of the Shrew), Don John (Much Ado…), Hermia/Quince (Midsummer…) and many more. While she has no local performance credits, she is Assistant Directing with the LAB Theater Project (Creating Monsters), helped Theatre eXceptional at Tampa Fringe, and is trying to assist backstage with Stageworks and TampaRep among others this year. Thank you for the opportunity & the warm welcome, Tampa!
The Production Team: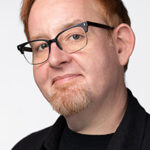 DAVID M. JENKINS [he/him] (Director) is a co-founder of Jobsite and serves as Producing Artistic Director. He holds a Ph.D. in Communication (Performance Studies) from the University of South Florida, an M.F.A. in Acting from the University of Florida, and a B.A. in Theater Performance, also from USF. He has additionally studied with Moscow State University, the Russian Academy of Theatre Arts (GITIS) and the San Francisco Mime Troupe. In addition to his full-time work for Jobsite, David teaches interdisciplinary coursework in the Judy Genshaft Honors College at USF. Recent directing credits: The Resistible Rise of Arturo Ui, Romeo & Juliet, Shockheaded Peter, Henry V, Hand to God, and Twilight: Los Angeles, 1992 for Jobsite; Little Shop of Horrors, Always … Patsy Cline, and A Tuna Christmas for the Straz Center; The Aliens for Stageworks Theatre. He has been on stage in recent years in DOUBT: A Parable (Father Flynn), The Complete Works of William Shakespeare (abridged) [revised] (himself), 1984 (O'Brien), Cloud Nine (Betty/Edward), A Skull in Connemara (Tom Hanlon), and Time Stands Still (James). Creative Loafing Best of the Bay Awards: Best Stage Director (2020, 2019, 2014), Best Artistic Director (2013, 2008, 2006). Theatre Tampa Bay Awards: Outstanding Director (2017), Outstanding Featured Actor (2017), Outstanding Sound Design (2011), BroadwayWorld Regional Awards: Best Actor (2015), Best Director of a Musical (2014). He lives in Tampa Heights in a neat old house with his rad wife and a mess of critters.
JO AVERILL-SNELL [she/her] (Lights) is delighted to light Hamlet. Audience members may have previously seen her lighting designs here at the Straz in Animals Out of Paper, Nunesense: A-Men, Little Shop of Horrors, A Clockwork Orange, Romeo & Juliet, Dr. Jekyll & Mr. Hyde, Dr. Ride's American Beach House, Shockheaded Peter, Henry V, Hand to God, Always … Patsy Cline, Twilight: Los Angeles, 1992, Frankenstein: The Modern Prometheus, SHOUT! The Mod Musical, A Tuna Christmas, or at StageWorks, Tampa Rep, freeFall, or Urbanite Theatre.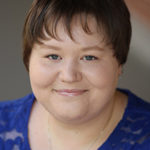 TEAH BANKS [she/her] (Props) has been a happy member of the Jobsite family since Spring 2017, when she joined as an intern. She has since worked several Jobsite shows, including: Animals Out of Paper, The Complete Works of William Shakespeare, Constellations, Dancing at Lughnasa, as well as running the matinee's for Othello and The Tempest. She would like to thank David, Newt, Ned, her mother Kelly, and step-father Tom for being so supportive and awesome.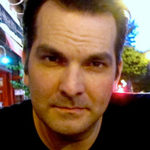 JEREMY DOUGLASS [he/him] (Sound, Stage Manager) is a pianist, professional live mannequin, and leader of acclaimed megasuperband the Florida Björkestra. He's been hailed as "punctual" and "inevitable". His recent past sees him as music director for Jobsite Theater's productions of LIZZIE: A Killer Rock Musical, The Threepenny Opera, Hedwig And The Angry Inch, and Shockheaded Peter. He's composed original music for Jobsite's productions of The Thanksgiving Play, Hedda, The Complete Works of William Shakespeare (abridged) [revised], Othello, The Tempest, Meteor Shower, A Midsummer Night's Dream, Shockheaded Peter, Romeo & Juliet, and with Björkestra cellist Tom Kersey co-wrote an original score for Jobsite's Edgar & Emily. As founder of the Florida Bjorkestra, he's brought to the stage the music of pop pioneers like Bjork and David Bowie (and also a musical from Buffy the Vampire Slayer) with his 24-piece ensemble of Tampa Bay area musical geniuses.

JULIA RIFINO [she/her] (Scenic Artist)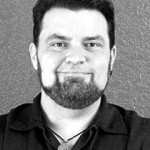 BRIAN SMALLHEER [he/him] (Scenic Design and Technical Direction) received his education from Harrison Center for the Visual and Performing Arts, Polk Community College (Visual Arts), and University of South Florida (Theatre Design). He has been an Artistic Associate and designer for Jobsite since 1999. As a designer for Jobsite, his work has received two Best of the Bay awards; Best Lighting Design for Einstein's Dreams (2011) and Best Local Set Designer (2014). He also received Broadway World's Best Set Design for Time Stands Still and Return to the Forbidden Planet. Other select design credits include SHOCKHEADED PETER, Henry V, Hand to God, DOUBT: A Parable, A Skull in Connemara, LIZZIE, Lebensraum, Annapurna, Orlando, Twelfth Night, Macbeth, Mindgame, Picasso at the Lapin Agile, boom!, The Lieutenant of Inishmore, The March of the Kitefliers, Gorey Stories, subUrbia and Dracula. In what little spare time he has, Smallheer pursues his passion for visual arts by doing photography and painting. More info at his website bms-designs.com.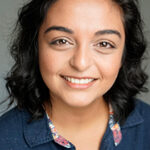 JENA RASHID [she/her] (Producing and Engagement Apprentice) graduated from the University of Central Florida with a BA in Theater Studies and a minor in music. Her career, so far, has consisted of working as a stage manager, director, playwright, actor and other roles through her schooling. Her favorite performance credits include Jessica Jewels in in The Butler Did It! for the Orlando Fringe and Understudying Rani in America in One Room at Florida Studio Theater. In her final semester of college she was an intern at the Orlando Shakes as a New Play Development intern and most recently she completed a year-long internship at Florida Studio Theater as a Literary intern. In addition, Jena still writes plays when she can and her works can be found on the NewPlayExchange.org.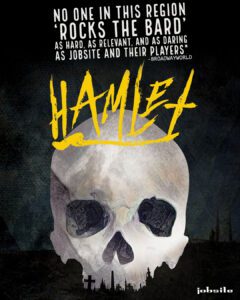 Hamlet is on sale now as part of Jobsite's 2022-23 season. A pass to all 7 shows is available which saves up to 70% over buying single tickets. 
To get more information on the weekday field trip matinees for schools, contact Spencer Meyers in the Straz Center group sales office at 813.222.1016 or spencer.meyers@strazcenter.org. As of Dec. 8, most field trip dates are nearing capacity.