By Anthony Burgess, adapted from his novel
Mar. 4 – 27, 2022
Tickets start at $29.50
Preview Performances: Mar. 2 – 3 | Tickets start at: $18
Shimberg Playhouse, Straz Center for the Performing Arts
Wed., Mar. 2, 2022

Thu., Mar. 3, 2022

Fri., Mar. 4, 2022

Sat., Mar. 5, 2022

Sun., Mar. 6, 2022
What It's About
Anthony Burgess' A Clockwork Orange lures audiences into a glass-edged, testosterone-filled underworld of a dystopian future. In 1962, the explosive tale of little Alex and his band of Droogs was a ground-breaking insta-classic teeming with sexuality and "a bit of the old ultra-violence." The story feels as hauntingly relevant today as when the book was published in 1962 and when Stanley Kubrick's Oscar-nominated film caused a stir in 1971. A Clockwork Orange remains an unapologetic celebration of the human condition and individual freedoms.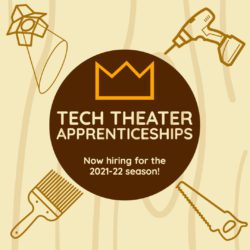 We have immediate openings for one or more technical apprentices to learn from our staff while providing us meaningful support this season. Our technical apprenticeships
Read More »
Blog Us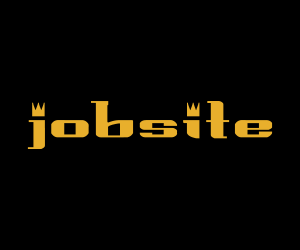 Want to add a groovy graphic like this to your blog or website?
Jobsite provides a variety of cool banners that you can put on your website. AND they update automatically. So just drop it in once, and when we're ready for our next show, we'll update the graphic, and it'll automatically update on your site too!