As Count Dracula begins to exert his will upon the residents of London, they try to piece together the clues of his appearances—in a valiant attempt to save themselves from a hideous fate. This adaptation of Dracula brings audiences along for a thrilling trek interspersed with daring special effects and the humor inherent to humans in crisis. Sleek, sexy, and oozing with neo-Victorian flair, Dracula is sure to be an experience full of suspense, seduction, and spectacle.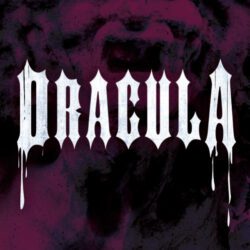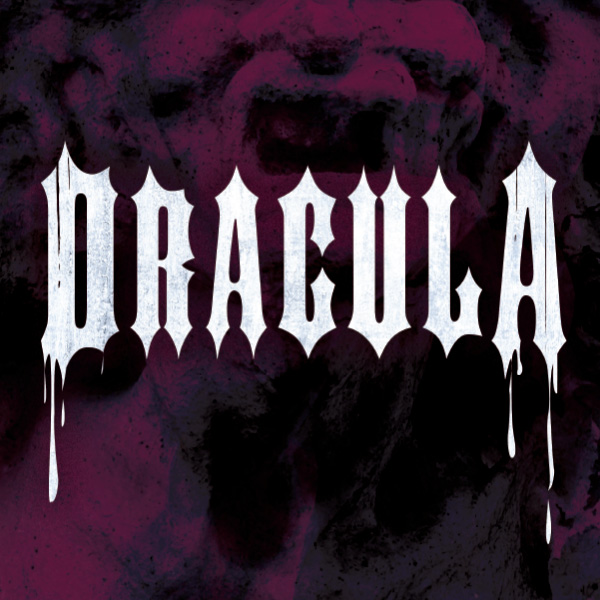 Dracula is not merely a battle between good and evil. This story depicts something much more complex. The audience witnesses a society overtaken by an unexpected darkness that strikes even the purest of hearts. And therein lies the horror. Driven by uncontrollable passion and unsolved mysteries that even science can't explain, the characters journey into the unpredictable future to find answers. Dietz brings the audience along for a frightening trek interspersed with daring special effects and the inherent humor of human nature in crisis.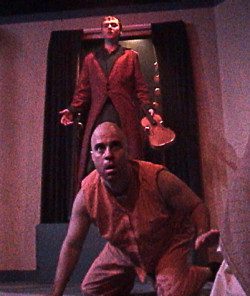 Jobsite first produced Dracula in 2001, when it ran for 6 weeks and set records for the theater that stood for almost the next 15 years. Two castmembers return from that production, one in a new role and the other in the same. Katrina Stevenson, who played Mina in 2001, returns now as Van Helsing while Paul J. Potenza reprises his role as Renfield. Now in the much larger Jaeb Theater, David M. Jenkins returns to direct as does Brian Smallheer as scenic designer.
Tickets to Dracula are on sale now individually or as part of the 2022-23 season pass. Single tickets start at $39.50 and increase by date based on demand. Specially-priced preview performances are available Oct. 19-20. The pass works out to $29.75 per production with no added fees and unlimited free exchanges.
The Cast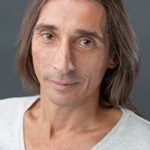 GILES DAVIES [he/him] (Dracula) was last seen in Jobsite's The Resistible Rise of Arturo Ui. Prior to that, he was seen in Urbanite's production of The Smuggler, American Stage's Romeo and Juliet in America, served as assistant director and text coach for Jobsite's Romeo & Juliet and Henry V, and appeared in the Straz's production of Frankenstein: The Modern Prometheus. He received his MFA from The Ohio State University. Favorite past Jobsite appearances include: Iago in Othello, Marquis de Sade in Quills, Malvolio in Twelfth Night, Caliban in The Tempest, and Sherlock Holmes in The Hound of the Baskervilles.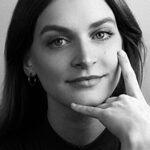 LOGAN FRANKE [she/her] (Ensemble, Lucy understudy) is thrilled to be joining the Jobsite family in this production! Most recently, she has been seen on stage with Powerstories theatre as Shelby in Steel Magnolias and Susan in Tick, Tick…Boom! She would like to thank her family and friends for all of their support. She would also like to shout out her amazing niece and nephew who make all the craziness in the world worth it. Enjoy the show!
NOA FRIEDMAN [she/her] (Mina) is an actor and photographer from Tampa, FL. Having recently graduated from the University of Florida with her BFA in Acting and BA in Business Administration, Noa is incredibly excited to be returning home to be a part of this cast and production.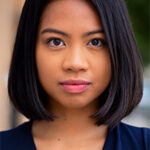 PAULINE LARA [she/her] (Ensemble, Mina understudy) is extremely grateful and excited to be making her debut with Jobsite in Dracula. She has appeared at Carrollwood Players as Stephanie in Luce and as Nina in Vanya and Sonia and Masha and Spike. She is an alumna of the University of South Florida, where she received a B.S in Chemistry and studied elective courses in the theatre performance discipline. She is a spin class instructor at Ryde It and is currently employed as a supply chain planning analyst at Ashley Furniture Industries, Inc. She would like to thank her family and friends for their uplifting support and without whom she would not be.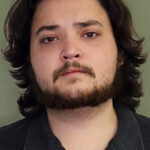 DANIEL LENNOX, JR [he/him] (Dr. Seward) is thrilled to be a part of his second production at Jobsite. Daniel was raised in Palm Harbor and is a recent graduate, earning a BFA in Theatre Arts at Valdosta State University. His recent out-of-state employment includes Cedar Point in Sandusky, Ohio, and Unto These Hills outdoor drama in Cherokee, North Carolina. You might have seen him recently at Jobsite as Mr. Deltoid in A Clockwork Orange. He would like to thank his family for their constant love and support, and his girlfriend for her kindness and patience through everything he does.

PAUL J. POTENZA [he/him] (Renfield) has worked as an actor and director in the area for over 30 years. He performed in the first play to grace the stage of the Shimberg Playhouse: Eric Bogosian's Sex, Drugs, Rock & Roll. Potenza has worked with many Bay area theater companies including Eckerd Theater Company, The Loft, Tampa Players, Stageworks, freeFall and American Stage. He is happiest about his continued collaboration with Jobsite. In 2011, Paul was honored to win best actor in the first Jeff Norton Awards for Felix Unger in The Odd Couple, which also garnered him a Creative Loafing Best of the Bay award. Favorite roles include Edgar Alan Poe in Edgar & Emily, Ulysses in Annapurna (which won him a 2015 Best of the Bay Award), Jack in Race, The Player in Rosencrantz and Guildenstern are Dead, Michal in The Pillowman, Nick the Fire Captain in The Guys, Johnny in Frankie and Johnny in the Clair de Lune, and Arnold in The Boys Next Door. Most recently, he portrayed the MC in Shockheaded Peter. Paul is a Goldsmith by trade and has owned and operated Design One Jewelers in Clearwater, now in its forty-third year in business. Potenza shares his life with his wife Roz (the artist in the family), and their dogs Pinot and Bean who own all the furniture in the house.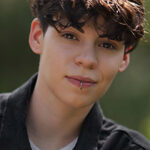 NEWT RAMETTA [he/him, she/her] (Harker) is a graduate of Blake High School with a Master Certification in Theatre. Newt worked for several years as a Seam Specialist at the Walt Disney World Resort in Orlando, Florida and won "Best Costumes" for Creative Loafing, Best of the Bay in Innovacative Theatre's The Hundred Dresses. Notable Roles include Anne Deevers in All My Sons and Agnes in Agnes of God at Carrollwood Players. Newt has also recently portrayed Theo in Plot Points in our Sexual Development at Studio Grand Central, Benvolio in Romeo & Juliet at Jobsite and most recent, Mary Shelley in Creating Monsters at Lab Theater. Newt would like to thank her friends and family for supporting her through all her endeavors and hopes to perform more in the community.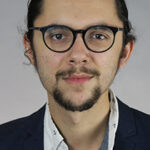 JARED SELLICK [he/him] (Ensemble, Harker/Seward understudy) is very excited to return to the Jobsite stage. He last appeared as Chaplain/Alexander in A Clockwork Orange as well as Peter in Romeo and Juliet. He is a graduate of the University of South Florida as well as Gulf Coast State College. During his time living in the panhandle, he performed as Calvin in Emerald Coast Theatre Company's production of A Wrinkle in Time. Other notable shows he participated in include: Algernon in The Importance of Being Earnest, Leo in 4000 miles, and Fabian in Twelfth Night. He would like to thank his partner Danielle for all of her endless support. Enjoy the show!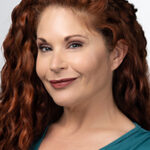 KATRINA STEVENSON [she/her] (Van Helsing, Costumes) most recently appeared onstage with Jobsite in The Resistible Rise of Arturo Ui (Giri), Hand to God (Margery), Romeo and Juliet (Tybalt), A Midsummer Night's Dream (Puck), and in the air in Shockheaded Peter. Other memorable Jobsite performances include Edgar and Emily (Emily Dickinson), Orlando (Orlando), The Maids (Claire), Dancing at Lughnasa (Maggie), and The Tempest (Ariel). She has also been seen at Stageworks in Murder on the Orient Express (Greta), The Great Gatsby (Myrtle) and Psycho Beach Party (Marvel Ann), and at American Stage in Intimate Apparel (Mrs. Van Buren) and It's a Wonderful Life (Lana Sherwood). Katrina holds an MFA in Acting from the University of Florida and a BA in Theatre Arts from the University of Northern Colorado. When not at the theater, Katrina loves flying on aerial silks and running after her dogs, Tink and Sherlock.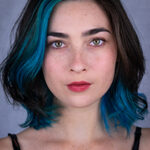 KAYLA WITOSHYNSKY [she/they] (Lucy) is a St. Petersburg, FL actor and musician. Returning to Jobsite after portraying Juliet in their last season's production of Romeo & Juliet. Other recent productions include: Ship (Nell) A Job-side Production, Plot Points in Our Sexual Development (Cecily); Studio Grand Central, A Shayna Maidel (Lusia); Innovocative Theatre. You can find Kayla's music at wenchworld.bandcamp.com
The Production Team: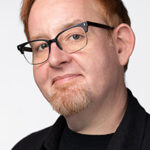 DAVID M. JENKINS [he/him] (Director) is a co-founder of Jobsite and serves as Producing Artistic Director. He holds a Ph.D. in Communication (Performance Studies) from the University of South Florida, an M.F.A. in Acting from the University of Florida, and a B.A. in Theater Performance, also from USF. He has additionally studied with Moscow State University, the Russian Academy of Theatre Arts (GITIS) and the San Francisco Mime Troupe. In addition to his full-time work for Jobsite, David teaches interdisciplinary coursework in the Judy Genshaft Honors College at USF. Recent directing credits: The Resistible Rise of Arturo Ui, Romeo & Juliet, Shockheaded Peter, Henry V, Hand to God, and Twilight: Los Angeles, 1992 for Jobsite; Little Shop of Horrors, Always … Patsy Cline, and A Tuna Christmas for the Straz Center; The Aliens for Stageworks Theatre. He has been on stage in recent years in DOUBT: A Parable (Father Flynn), The Complete Works of William Shakespeare (abridged) [revised] (himself), 1984 (O'Brien), Cloud Nine (Betty/Edward), A Skull in Connemara (Tom Hanlon), and Time Stands Still (James). Creative Loafing Best of the Bay Awards: Best Stage Director (2020, 2019, 2014), Best Artistic Director (2013, 2008, 2006). Theatre Tampa Bay Awards: Outstanding Director (2017), Outstanding Featured Actor (2017), Outstanding Sound Design (2011), BroadwayWorld Regional Awards: Best Actor (2015), Best Director of a Musical (2014). He lives in Tampa Heights in a neat old house with his rad wife and a mess of critters.
JO AVERILL-SNELL [she/her] (Lights) is delighted to light Dracula. Audience members may have previously seen her lighting designs here at the Straz in Picasso at the Lapin Agile, Animals Out of Paper, Nunesense: A-Men, Little Shop of Horrors, A Clockwork Orange, Romeo & Juliet, Dr. Jekyll & Mr. Hyde, Dr. Ride's American Beach House, Shockheaded Peter, Henry V, Hand to God, Always … Patsy Cline, Twilight: Los Angeles, 1992, Frankenstein: The Modern Prometheus, SHOUT! The Mod Musical, A Tuna Christmas, or at StageWorks, Tampa Rep, freeFall, or Urbanite Theatre.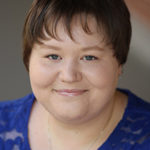 TEAH BANKS [she/her] (Props) has been a happy member of the Jobsite family since Spring 2017, when she joined as an intern. She has since worked several Jobsite shows, including: Animals Out of Paper, The Complete Works of William Shakespeare, Constellations, Dancing at Lughnasa, as well as running the matinee's for Othello and The Tempest. She would like to thank David, Newt, Ned, her mother Kelly, and step-father Tom for being so supportive and awesome.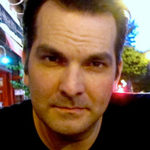 JEREMY DOUGLASS [he/him] (Sound) is a pianist, professional live mannequin, and leader of acclaimed megasuperband the Florida Björkestra. He's been hailed as "punctual" and "inevitable". His recent past sees him as music director for Jobsite Theater's productions of LIZZIE: A Killer Rock Musical, The Threepenny Opera, Hedwig And The Angry Inch, and Shockheaded Peter. He's composed original music for Jobsite's productions of The Thanksgiving Play, Hedda, The Complete Works of William Shakespeare (abridged) [revised], Othello, The Tempest, Meteor Shower, A Midsummer Night's Dream, Shockheaded Peter, Romeo & Juliet, and with Björkestra cellist Tom Kersey co-wrote an original score for Jobsite's Edgar & Emily. As founder of the Florida Bjorkestra, he's brought to the stage the music of pop pioneers like Bjork and David Bowie (and also a musical from Buffy the Vampire Slayer) with his 24-piece ensemble of Tampa Bay area musical geniuses.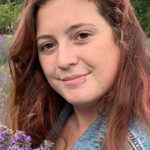 TEA ROBERTS [she/her] (Scenic Artist) is excited to be working with Jobsite, and has worked in various theatres as a scenic artist for the last two years. She would like to send a big thanks to Scott Cooper for starting her on the right path in the theatre world, to Rebekah Lazaridis for all of her wonderful mentorship and painting prowess, and her endlessly supportive partner Hannah Langevin.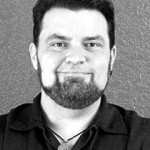 BRIAN SMALLHEER [he/him] (Scenic Design and Technical Direction) received his education from Harrison Center for the Visual and Performing Arts, Polk Community College (Visual Arts), and University of South Florida (Theatre Design). He has been an Artistic Associate and designer for Jobsite since 1999. As a designer for Jobsite, his work has received two Best of the Bay awards; Best Lighting Design for Einstein's Dreams (2011) and Best Local Set Designer (2014). He also received Broadway World's Best Set Design for Time Stands Still and Return to the Forbidden Planet. Other select design credits include SHOCKHEADED PETER, Henry V, Hand to God, DOUBT: A Parable, A Skull in Connemara, LIZZIE, Lebensraum, Annapurna, Orlando, Twelfth Night, Macbeth, Mindgame, Picasso at the Lapin Agile, boom!, The Lieutenant of Inishmore, The March of the Kitefliers, Gorey Stories, subUrbia and Dracula. In what little spare time he has, Smallheer pursues his passion for visual arts by doing photography and painting. More info at his website bms-designs.com.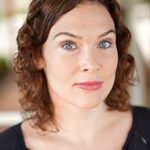 NICOLE JEANNINE SMITH [she/her] (Stage Manager) is an independent theater artist who has recently returned to Tampa, FL after pursuing an MFA in Acting at West Virginia University. Previously, she spent a few years traveling between Tampa and Cincinnati pursuing acting opportunities. In the Spring of 2017 and 2018, Nicole served as the Assistant Producer for the first two years of the Tampa International Fringe Festival. She has spent the majority of her professional acting career working in theaters across the Tampa Bay Area after graduating from the University of South Florida with a BA in Theatre Arts in 2006. Since returning, for Jobsite she has starred in Animals Out of Paper and stage managed Romeo & Juliet. Some of her favorite roles in Florida include Marmaduke Bonthrop Shelmerdine Esquire/Ensemble in Jobsite's Orlando, Bessie in Urbanite Theatre's production of The Drowning Girls, and Agnes in Stageworks Theatre's The Divine Sister. In 2014, Nicole won a Creative Loafing "Best of the Bay" award for her solo performance of 4.48 Psychosis directed by Giles Davies at Jobsite. She also proudly serves as an Artistic Associate for Jobsite.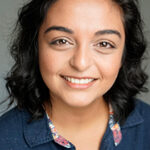 JENA RASHID [she/her] (Producing and Engagement Apprentice) graduated from the University of Central Florida with a BA in Theater Studies and a minor in music. Her career, so far, has consisted of working as a stage manager, director, playwright, actor and other roles through her schooling. Her favorite performance credits include Jessica Jewels in in The Butler Did It! for the Orlando Fringe and Understudying Rani in America in One Room at Florida Studio Theater. In her final semester of college she was an intern at the Orlando Shakes as a New Play Development intern and most recently she completed a year-long internship at Florida Studio Theater as a Literary intern. In addition, Jena still writes plays when she can and her works can be found on the NewPlayExchange.org.