By Steven Dietz
Directed by David M. Jenkins
Oct. 21 – Nov. 13, 2022
Preview Performances: Oct. 19 – 20
Jaeb Theater, Straz Center
As Count Dracula begins to exert his will upon the residents of London, they try to piece together the clues of his appearances—in a valiant attempt to save themselves from a hideous fate. This adaptation of Dracula brings audiences along for a thrilling trek interspersed with daring special effects and the humor inherent to humans in crisis. Sleek, sexy, and oozing with neo-Victorian flair, Dracula is sure to be an experience full of suspense, seduction, and spectacle.
In 1890, Bram Stoker, manager of London's Lyceum Theater, began writing notes for a novel he planned to title The Un-Dead. Seven years later, the fruits of his labor transformed into his single literary success. Now, 125 years after its first publication, Dracula still surfaces before the bloodthirsty public through films and stage adaptations.
Dracula is not merely a battle between good and evil; this story depicts something much more complex. The audience witnesses a society overtaken by unexpected darkness that strikes even the purest of hearts — and therein lies the horror. Driven by uncontrollable passion and unsolved mysteries that even science can't explain, the characters journey into the unpredictable future to find answers. Dietz brings the audience along for a frightening trek interspersed with daring special effects and the inherent humor of human nature in crisis.
About The Playwright
Steven Dietz is a playwright and director whose work has been staged throughout the United States at such theaters as The Old Globe, Actors Theater of Louisville and the Kennedy Center. His award-winning play God's Country has been produced worldwide to critical acclaim. Dietz has also been awarded the PAN USA Award in Drama, the Outer Critic's Circle Nominations and the Drama-Logue Award for Lonely Planet, which has been produced off-Broadway and at numerous theaters around the country. Dietz's other plays include Handing Down the Names, Trust, Halcyon Days, Ten November, Foolin' Around With Infinity, More Fun Than Bowling, Private Eyes, Still Life With Iris and The Nina Variations.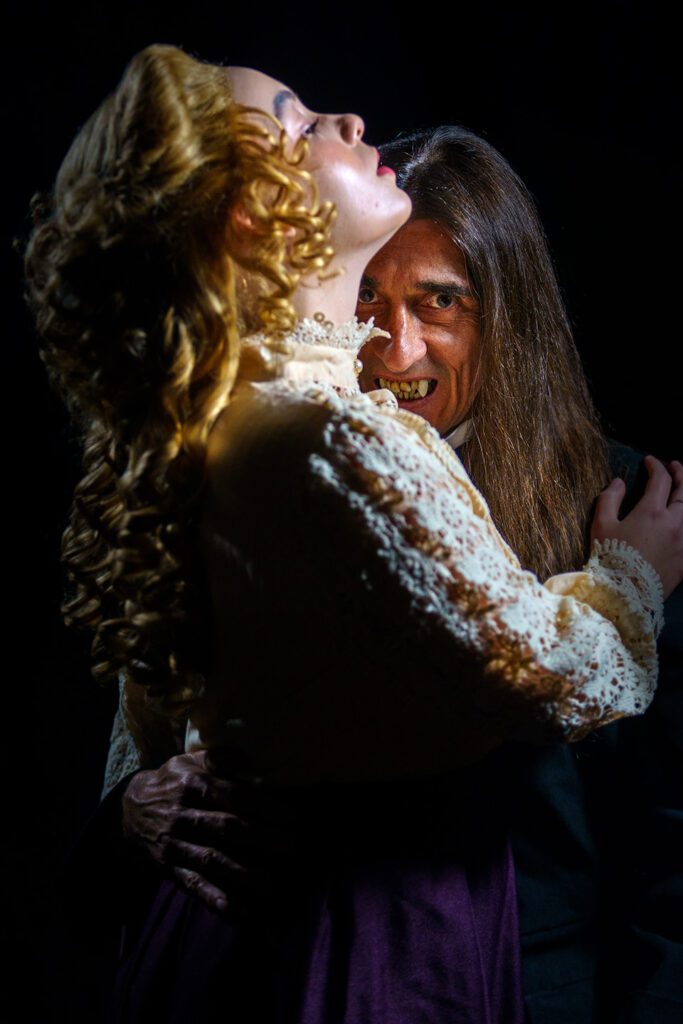 Production History
Dracula was a Straz/Jobsite co-production from Oct. 31 – Nov. 24, 2001 that set records for the space that stood for 15 years! It was also the beginning of what evolved into our residency two years later. Jobsite is excited to get another crack at this title 21 years later, now in the much larger Jaeb Theater.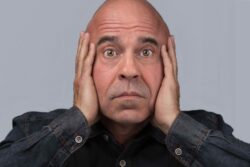 Artistic Associate Paul J. Potenza answered a few quick questions for the blog in advance of MISERY's March 17 opening.
Read More »
Blog Us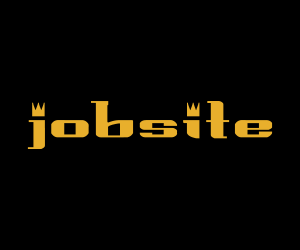 Want to add a groovy graphic like this to your blog or website?
Jobsite provides a variety of cool banners that you can put on your website. AND they update automatically. So just drop it in once, and when we're ready for our next show, we'll update the graphic, and it'll automatically update on your site too!
David M. Jenkins – Director
Brian M. Smallheer – Technical Director
Nicole Jeannine Smith – Stage Manager
Cast
Giles Davies – Dracula
Logan Franke – Ensemble & Understudy
Noa Friedman – Mina
Pauline Lara – Ensemble & Understudy
Daniel Lennox, Jr. – Seward
Paul J. Potenza – Renfield
Newt Rametta – Harker
Jared Sellick – Ensemble & Understudy
Katrina Stevenson – Van Helsing
Kayla Witoshynsky – Lucy
Crew
Haley Agan – Technical Apprentice
Connor Averill-Snell – Technical Apprentice
Jo Averill-Snell – Lighting Designer
Teah Banks – Properties
Jeremy Douglass – Sound Designer
David M. Jenkins – Producing Artistic Director
Percy Hartley – Technical Apprentice
Jake Landherr – Technical Apprentice
Jena Rashid – Producing and Engagement Apprentice
Tea Roberts – Scenic Artist
Brian M. Smallheer – Scenic Designer
Katrina Stevenson – Costume Designer
David M. Jenkins – Director
Amanda Schreiber – Stage Manager
Cast
Caitlin Eason – Vixen / Maid / Asylum Attendant
Jason Evans – Harker
Ryan McCarthy – Dr. Seward
Paul J. Potenza – Renfield
Ami Sallee – Lucy
Grace Santos Feeney – Vixen / Maid / Asylum Attendant
Brian Shea – Dracula
John Snell – Van Helsing
Kevin Spooner – Renfield's Attendant
Katrina Stevenson – Mina
Crew
Dickie Corley – Lighting Designer
Catherine Hagner – Assistant Director
Chris Holcom – Special Effects Designer
Joy Platt – Costume Designer
Brian M. Smallheer – Scenic Designer