Just a day after we went live with our 0506 recap, we were honored and humbled to see Creative Loafing's Best of the Bay Awards. Take a look at how Jobsite fared. We're still sorta in disbelief. Sure, we know we bust hump day in and day out, but maybe we've grown accustomed to being the perennial underdog. You can also check out our other distinctions here.
Creative Loafing – Best of the Bay Critic's Picks
Best Theater Company
Best Play – The Goat or Who is Sylvia
Best Actor – Steven Clark Pachosa (The Goat)
Best Artistic Direction – David M. Jenkins
Creative Loafing – Reader's Poll
The Reader's Poll runner-up award is our tenth Reader's Poll award. The four Critic's Picks bring our total up to 12 Critic/Staff Picks. Our first appearance in the Best of the Bay issue was in 1999.
We also want to congratulate some pals of ours who got their propers this year:
Best Musical Achievement – The Vodkanauts
Best Local Music Stalwart – Martin Rice
Best Indie Bar & Best Beer Selection – New World Brewery
Best Local Blog – Sticks of Fire
We Did it Again!
Well, it looks like we've done it again. The 2005-2006 season was another record-breaker for Jobsite Theater. Our 05-06 mainstage attendance was up 2% from last year. Ok, we know that doesn't seem significant on its own, but when you combine that with the 53% attendance explosion that we had in 04-05 – it shows we've not only retained that more-than-doubled audience base from last season, we've still managed to grow on it. Jobsite is very proud of our consistency and our growth – however incremental. We recognize that often such windfall success like we had last year is difficult to maintain, and we're determined to continue that growth this coming season.
Early signs are certainly pointing in a positive direction. Season ticket sales for 2006–07 are already up 30% from last season's final numbers, with over a month and a half left in our season ticket campaign. Single tickets for our season opener, The Pillowman, are flying away at the fastest rate for any season opener with close to 80% of all opening weekend tickets accounted for a month out from opening. Do you have your season tickets yet? Better hurry.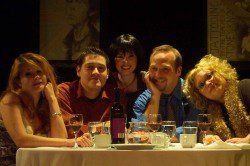 The success of Jobsite is dependent on continued support from our community. What we do on stage is completely insignificant without an audience. It's not even possible without support from sponsors like Creative Loafing and Bright House Networks, or without the support of businesses that donate to our raffles. We just wouldn't be the same without the bands who've donated their time to play Jobsite Rocks! events, or without the sweat of the dozens of local artists who work on our shows. Jobsite walks on the shoulders of giants, and we'd like to take this opportunity to share some of our successes with those who have in one way or another made it all possible.
Facts and Figures
Held 77 public performances, including six mainstage plays, two staged readings and an encore production.
Averaged 78% of capacity for our shows.
Taught three master classes.
Hosted three Political Party events for Weekly Planet (now Creative Loafing).
Held four post-show talkbacks with cast and crew.
Collected two large barrels of non-perishable food for Metropolitan Ministries' food pantry during We Won't Pay! We Won't Pay!
Raised $2,000 for Tampa Firefighters Museum during The Guys.
Employed 32 local artists over the course of the season.
Created a brand-new show from the ground up with Grimm's Faery Tales, which enjoyed our second-best attendance for any original production.
Your Support
It's important here for me to once again note that we continue to grow and produce in such impressive fashion without a single person on a paid, full-time basis. If you see what we've been capable of so far on such limited resources, imagine the possibilities if even one of us were able to spend the whole of our days making things better for the company and the audiences who come to our shows.
Not having a full-time staffer truthfully cannot go on for too much longer. It's exhausting work, and with each year it demands more and more of our time. We are committed to "getting over the hump" in the next few seasons, but that will only be possible with increased community assistance.
Can you help Jobsite get to the next level? In addition to donors, sponsors and season ticket holders you may help by donating your time or by donating things you no longer need.
Please get in touch with us at donate@jobsitetheater.org if you'd like to help. You can also read all about our needs and benefits for giving.
Marching On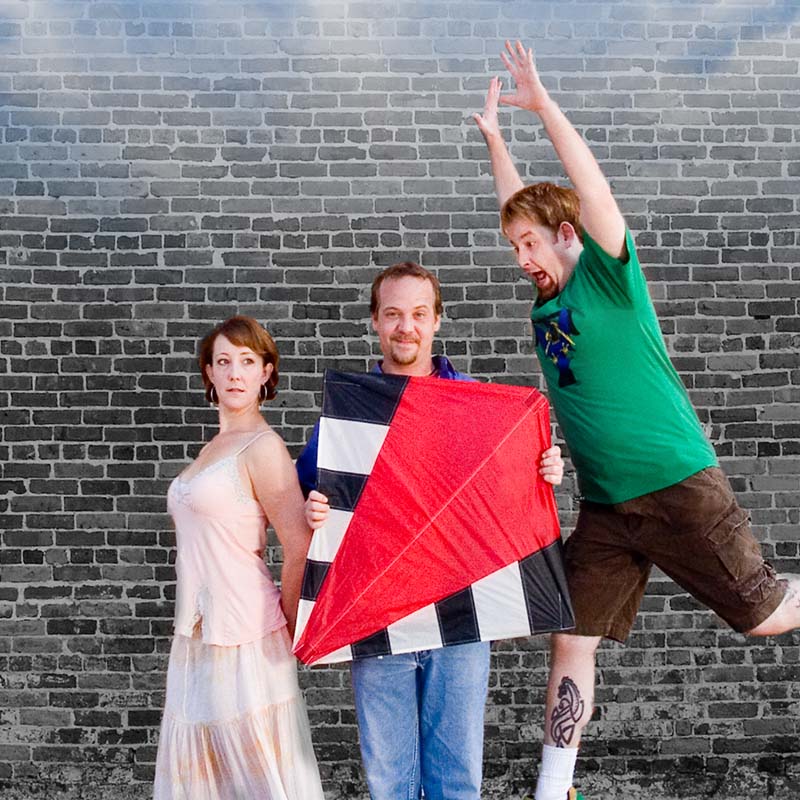 In 2006–07 we'll grow once again, moving from six mainstage shows up to seven. In that great group of plays we have two southeastern US premieres, triumphant returns for the smash-hit The March of the Kitefliers and for Tampa's own Bad Boys of Abridgement.
We'll also present a few plays you're not likely to ever get the chance to see anywhere else. We already have our first encore, The Complete Works of William Shakespeare (abridged) set for November. If you can believe it – we're already narrowing our play list down for 07-08.
Special Thanks
On Sept. 16 we held Jobsite Rocks! III and said goodbye to the 05-06 season. We saw many of you there and thanked you personally for all you've done for us. For those of you who didn't make it, please accept this thanks. I also need to make sure some of you are singled out, so bear with me.
Special thanks are in order for:
TBPAC president Judy Lisi, VP of programming Judy Joseph, Shimberg Artistic and Producing Manager Karla Hartley and everyone at TBPAC. You took a chance in making us resident theater company and your support since has been unwavering. We love the Shimberg Playhouse as a home and we hope to be there for years to come.
Jobsite's board of directors. You all give a lot of your time and energy to keep this thing going, and we wouldn't be where we are without your sweat and tears.
Our season sponsors: Creative Loafing, Bright House Networks, Discount Printing and Graphics and SticksOfFire.com. We wouldn't be the same without you. Thank you for continuing to help us keep the word out.
The mighty core of artists in the Jobsite Ensemble and the interns from the Patel Conservatory for their tireless work and unwavering enthusiasm.
The Vodkanauts, The Weapons of Ass Destruction and Nessie for donating their time to play Jobsite Rocks! III and to New World Brewery for letting us take the joint over for the night.
Christen Petitt Hailey, who arranged both the opening night reception for We Won't Pay! We Won't Pay! and the absurd number of killer raffle prizes for Jobsite Rocks! III – thanks also to everyone who gave us such cool schwag to raffle off.
Every single person who bought a ticket to a show, donated their money to us or told a friend about what we do. You are all ultimately the reason we still exist.
Once again, thank you all for everything, we're bound and determined to keep working to better what we do with every single step we take. Jobsite is proud to be Downtown Tampa's regional theater, we all have so much to grow on. We sincerely look forward to seeing you soon at the theater.