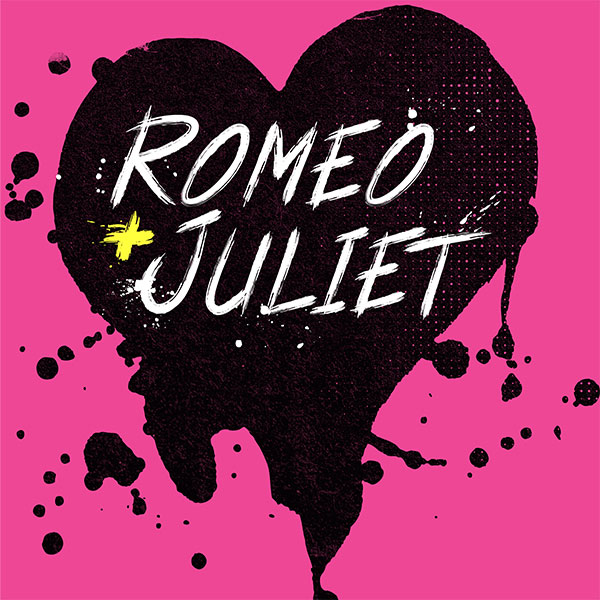 Jan. 19 – Feb. 6
Jaeb Theater
Jobsite
and
Straz Center for the Performing Arts
present
Romeo & Juliet
by William Shakespeare
Adaptation and Direction
David M. Jenkins
Set Design
Brian Smallheer
Light Design
Jo Averill-Snell
Costume Design
Katrina Stevenson
Composer
Jeremy Douglass
Fight Direction and Intimacy Coach
D Granke
Text Coach
Giles Davies
FEATURING
Cornelio "Coky" Aguilera, Darius Autry, Theron "T.R." Butler, Robert Spence Gabriel, Marlene Peralta, Martin Powers, Newt Rametta, Kasondra Rose, Jared Sellick, Brian Matthew Shea, Katrina Stevenson, David Warner, Kayla Witoshynsky
PLEASE silence and stow all electronic devices before the performance starts. The taking of photographs and/or use of other recording equipment is strictly prohibited during the performance, but you are welcome to snap shots when the house lights are still up. Tag us on Instagram, etc., @JobsiteTheater and/or use #JobsiteRocks #JobsiteRocksTheBard
Jobsite is a proud member of Theatre Communications Group, the league for professional American theater, the Network of Ensemble Theatres, Florida Professional Theatre Alliance, and Theatre Tampa Bay, the area's alliance of professional theaters. Thank you for supporting regional professional artists!
Help Us Make Our 2022 Goal!
We'll be honest: with the way things are right now and with all we are doing to keep everyone safe, there's no way that we can produce and cover basic expenses. Producing in the Jaeb costs us up to $16,000 more per production than it does to work in the Shimberg. We need your help to navigate to the other side of this pandemic so that we can continue entertaining and inspiring more than 15,000 regular audience members a year including over 3,500 middle and high school students – become part of the family by joining our Annual Campaign! Our 2022 goal is $100,000, which will allow us to continue offering affordable access to the arts while continuing to increase the quality of our shows and work toward a living wage for all our artists. We would also be happy to speak with you directly if you call 813.476.7378.
Thanks again for being with us tonight. Enjoy the show, and please let us know what you thought.
Tips Appreciated!
If you would like to drop a tip for tonight, hit Jobsite through Venmo @JobsiteTheater or select the "Other" option at JobsiteTheater.org/donate. Please tip the Straz Center directly through your app!
The Cast
Romeo – Darius Autry
Juliet – Kayla Witoshynsky
Friar Lawrence – Cornelio "Coky" Aguilera
Lord Capulet – Theron "T.R." Butler
Paris, et al – Robert Spence Gabriel
Lady Capulet – Marlene Peralta
Mercutio, et al – Martin Powers
Benvolio – Newt Rametta

Lady Montague/Featured Singer – Kasondra Rose
Peter – Jared Sellick
Lord Montague/Apothecary – Brian Matthew Shea
Tybalt, et al – Katrina Stevenson
Nurse/Prince Escalus – David Warner
Who's Who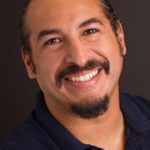 CORNELIO "COKY" AGUILERA [he/him] (Friar Lawrence) Having studied as an Acting Specialist at UW Madison, Coky moved to the Tampa area and has been working professionally with the following companies since 2012: Stageworks Theatre, A Simple Theatre, The Tampa Repertory Theatre, St. Petersburg Opera Company, RQL Productions, Your Real Stories Theatre, Jobsite, and The ThruLine Company. Coky also organizes the "Dreamer's Teatro Crew," a bilingual, theatrical group out of Dade City, in collaboration with the Farmworkers Self-Help Organization. It is his honor to be working with Outcast Theatre Collective since its inception.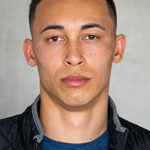 DARIUS AUTRY [he/him] (Romeo) is a Tampa native and is thrilled to be Romeo in his debut performance with Jobsite. He was last seen at LAB Theatre Project as Rowan in the worldwide premiere of Skin Hungry. In Dubuque, Iowa, Darius has been seen as Lincoln in Topdog/Underdog, Martin in Seminar, and Woodson Bull III in Third. Darius's most recent on-screen performance, Harvey, where he plays the character Harvey, can be found on multiple domestic and international streaming platforms.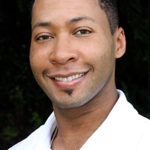 THERON "T. R." BUTLER [he/him] (Capulet)is thrilled to be part of Jobsite's Romeo & Juliet as Capulet. A veteran performer with 30+ years of experience, T.R. moved to Tampa in 2013 from the northeast. He's usually seen performing with local professional theatre companies including: Stageworks, Powerstories, and Tampa Rep. and holds an MBA and BFA in Acting. Selected credits include Town (Gnit), David Okello (Dionysus on the Down Low), and Dr. Martin Luther King Jr. (Vote). T.R. received a Best of the Bay Critics Pick for his portrayal of Town by Creative Loafing and was nominated for Best Theatre Performance for 2021's Dionysus on the Down Low at Stageworks, produced by Outcast Theatre Collective. T.R. is a proud board member of Outcast Theatre Collective, formed in 2018 dedicated to furthering performing opportunities for marginalized artists in theatre. He also serves on board of the Arts Council of Hillsborough County in Tampa.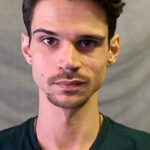 ROBERT SPENCE GABRIEL
 [he/him] (
Paris, et al
) attended the Theatre Conservatory at Chicago College of Performing Arts for musical theatre. He is a Latino actor born and raised in Tampa and has been performing in the Bay Area since he returned here in 2016. Most notably, he played Isaac in Jobsite's 2018 production of Taylor Mac's 
HIR
. Robert is excited to be reunited with the folks at Jobsite once again, and wishes his cast mates "broken legs" as they open this show together. He sends a special thank you to his family and mentors and their continued support. Bay Area credits include: 
THE THREEPENNY OPERA
 (Jobsite), 
THE LION IN WINTER
 (freeFall), 
WAR OF THE WORLDS
 (freeFall), 
I AM NOBODY'S LUNCH
 (Turkey Creek Collective) Chicago: 
NEXT THING YOU KNOW
 (Steele Beam), 
ELEGIES FOR ANGELS, PUNKS AND RAGING QUEENS
 (CCPA).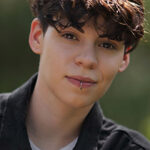 NEWT RAMETTA [he/him, she/her] (Benvolio) is a born and raised Tampa actor. He graduated from Howard W. Blake high school with a Master Certification in Theatre Arts and began performing in community projects such as All My Sons and Agnes of God as well as local performance group, Crazy Ransome Happenstance. After participating in Universal Orlando's Halloween Horror Nights, he moved to Orlando to pursue a costume career at the Disney theme parks. Then, when some unforeseen circumstances arose, he moved back to Tampa eager to get back on the stage. He is ecstatic to play as his middle school dream role.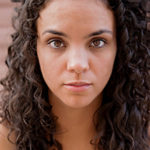 MARLENE PERALTA
 [she/her] (
Lady Capulet
) graduated with her B.A in Theatre Arts from USF Tampa in May 2012. Afterwards, Marlene completed an Acting/Education internship at American Stage and in August 2014 won Best Monologue at the Tampa Bay Theatre Festival. Notable roles include the Lady in Orange in The Space at 2106's 
For Colored Girls Who Have Considered Suicide / When the Rainbow is Enuf
, Margie in 
Now Circa Then
 at the Silver Meteor Gallery, and Minerva Mirabal in the bilingual StageWorks production of 
In The Time of the Butterfies
. She was last seen at Jobsite as Bets in 
Occupation
. Marlene would like to thank her family and friends for always supporting her. Marlene would also like to thank the audience for supporting theatre in Tampa.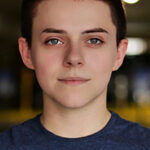 MARTIN POWERS [he/they] (Mercutio, et al) is happily returning to the Jobsite stage after his last production of A Midsummer Night's Dream. They has performed throughout Florida in theater, film, and commercial and owes his courage to Jasper, K, and his cats, of course. Dreams are children of an idle brain, nurture them and they can grow.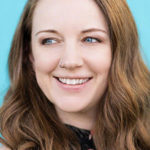 KASONDRA ROSE [she/her] (Lady Montague/Singer) is a regional singer-songwriter and accidental quadruple- threat and is thrilled to be performing again with Jobsite! Her previous theater credits include Jobsite's record-smashing productions of Shockheaded Peter and A Midsummer Night's Dream, the original cast of Crash Club, which premiered in West Michigan and was choreographed by Emmy Award® winner Joshua Bergasse and ensemble roles in shows including A Chorus Line, The Music Man, South Pacific and Carousel. She tap danced in an off-Off-Broadway production in New York and toured Europe as a dancer before making her way down to the Tampa Bay area where she's become an accomplished vocalist. In addition to being selected for Cirque-du-Soleil's casting database as "usable vocal talent," Kasondra has released three albums of original music and has played shows in dozens of cities including Nashville, Chicago and St. Louis; she's also a proud member of the Florida Björkestra! Over the summer, she was honored to be commissioned by Jobsite to create an original piece of work (aerial silks performance and original music/vocal composition) for their Digital Shorts series. When she's not performing or training on aerial silks, Kasondra likes to sit at her desk and feel anxious.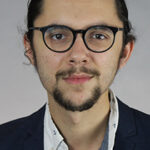 JARED SELLICK [he/him] (Peter, et al)is very excited for his debut on the Jobsite stage. He is a graduate of the University of South Florida as well as Gulf Coast State College. While at USF he performed as Gordon in the Student Theatre Production Board's performance of Dead Man's Cell Phone. During his time living in the panhandle he performed as Calvin in Emerald Coast Theatre Company's production of A Wrinkle in Time. Other notable shows he participated in include: Algernon in The Importance of Being Earnest, Leo in 4000 miles, and Fabian in Twelfth Night. He would like to thank his partner Danielle for all of her endless support. Enjoy the show!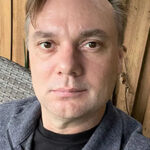 BRIAN MATTHEW SHEA
 (
Montague/Apothecary
) is pleased to be returning to the stage with incredible Jobsite Theater. A four-time recipient of Creative Loafing's "Best Of The Bay" in performance. His previous Jobsite credits include 
Dr. Jekyll & Mr. Hyde
, Henry V, Hand to God, Dancing and Lughnasa, A Skull In Connemara, The Tempest, The Lonesome West, The 39 Steps, Dracula
 and many more. He dedicates his performances to his beloved late parents, Peter and Pat Shea.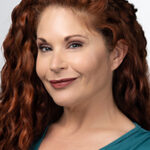 KATRINA STEVENSON [she/her] (Tybalt, et al/Costumes) most recently appeared onstage with Jobsite Theater in Hand to God (Margery), A Midsummer Night's Dream (Puck), and in the air in Shockheaded Peter. Other memorable Jobsite performances include Edgar and Emily (Emily Dickinson), Orlando (Orlando), The Maids (Claire), Dancing at Lughnasa (Maggie), and The Tempest (Ariel). She has also been seen at Stageworks in The Great Gatsby (Myrtle) and Psycho Beach Party (Marvel Ann), and at American Stage in Intimate Apparel (Mrs. Van Buren) and It's a Wonderful Life (Lana Sherwood). An award-winning costume designer, her costumes have been seen onstage in Shockheaded Peter, The Tempest, The Threepenny Opera, Gorey Stories, The Hound of the Baskervilles, The 39 Steps, and many more. Katrina holds an MFA in Acting from the University of Florida and a BA in Theatre Arts from the University of Northern Colorado. When not at the theater, Katrina loves flying on aerial silks and running after her dogs, Tink and Sherlock.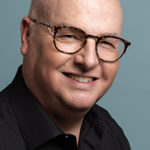 DAVID WARNER
 [he/him] (
Nurse/Prince Escalus
)is thrilled to be making his Jobsite debut in Romeo and Juliet. A member of the Radio Theatre Project acting ensemble at St. Petersburg's Studio@620, he has also appeared locally with Stageworks (
The Chosen
) and Gulfport Community Players (
Parfumerie, The Business of Murder
) and spent many years acting and directing in Philadelphia-area theater. A graduate of Harvard and Villanova, where he received an M.A. in theater, he was also a National Arts Journalism Fellow at Columbia University, where he studied with Anne Bogart. A writer and editor for 
registrytampabay.com
, Sarasota Magazine and Creative Loafing, he lives with his husband, Larry Biddle, in St. Petersburg.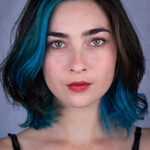 KAYLA WITOSHYNSKY
 [she/her] (
Juliet
) is making her  Jobsite debut with her portrayal of Juliet and she is honored to bring such an influential character to life. She was last seen in 
A Shayna Maidel
 (Lusia) with Innovocative Theatre. Kayla has spent the last year working on her first album as a singer, guitarist, and lyricist for her musical project
Wench.
She is eternally grateful to her friends who inspire her by simply existing, her family for their loving support, and all her fellow cast and crew members. 
GILES DAVIES [he/him] (Text Coach) was last seen in American Stage's production of Romeo and Juliet in America. Prior to that, he was assistant director and text coach for Jobsite's Henry V, and appeared in the Straz's production of Frankenstein: The Modern Prometheus. He received his MFA from The Ohio State University. Favorite past Jobsite appearances include: Iago in Othello, Marquis de Sade in Quills, Malvolio in Twelfth Night, Caliban in The Tempest, and Sherlock Holmes in The Hound of the Baskervilles.
JEREMY DOUGLASS [he/him] (Composer) s a pianist, professional live mannequin, and leader of acclaimed megasuperband the Florida Björkestra. He's been hailed as "punctual" and "inevitable". His recent past sees him as music director for Jobsite Theater's productions of LIZZIE: A Killer Rock Musical, The Threepenny Opera, Hedwig And The Angry Inch, and Shockheaded Peter. He's composed original music for Jobsite's productions of The Thanksgiving Play, Hedda, The Complete Works of William Shakespeare (abridged) [revised], Othello, The Tempest, Meteor Shower, A Midsummer Night's Dream, Shockheaded Peter, and with Björkestra cellist Tom Kersey co-wrote an original score for Jobsite's Edgar & Emily. As founder of the Florida Bjorkestra, he's brought to the stage the music of pop pioneers like Bjork and David Bowie (and also a musical from Buffy the Vampire Slayer) with his 24-piece ensemble of Tampa Bay area musical geniuses. He can be found at American Stage as musical director for their music improv team Definitely Not Murderers and instructor for Music Theater Improv workshops. He totally wrote this bio.
JO AVERILL-SNELL [she/her] (Lighting Design) is delighted to light Romeo & Juliet. Audience members may have previously seen her lighting designs in Dr. Jekyll & Mr. Hyde, Dr. Ride's American Beach House, Shockheaded Peter, Henry V, Hand to God, Always … Patsy Cline, Twilight: Los Angeles, 1992, Frankenstein: The Modern Prometheus, SHOUT! The Mod Musical, A Tuna Christmas here at the Jaeb, in some of Jobsite Theater's performances in the Shimberg, or at StageWorks, Tampa Rep, freeFall, or Urbanite Theatre.
TEA ROBERTS [she/her] (Scenic Artist) is excited to be working with Jobsite, and has worked in various theatres as a scenic artist for the last two years. She would like to send a big thanks to Scott Cooper for starting her on the right path in the theatre world, to Rebekah Lazaridis for all of her wonderful mentorship and painting prowess, her endlessly supportive partner Hannah Langevin, and of course a huge thank you to her partner in paint Chloe Mastro!
BRIAN M. SMALLHEER [he/him] (Technical Director) received his education from Harrison Center for the Visual and Performing Arts, Polk Community College (Visual Arts), and University of South Florida (Theatre Design). He has been an Artistic Associate and designer for Jobsite since 1999. As a designer for Jobsite, his work has received two Best of the Bay awards; Best Lighting Design for Einstein's Dreams (2011) and Best Local Set Designer (2014). He also received Broadway World's Best Set Design for Time Stands Still and Return to the Forbidden Planet. Other select design credits include SHOCKHEADED PETER, Henry V, Hand to God, DOUBT: A Parable, A Skull in Connemara, LIZZIE, Lebensraum, Annapurna, Orlando, Twelfth Night, Macbeth, Mindgame, Picasso at the Lapin Agile, boom!, The Lieutenant of Inishmore, The March of the Kitefliers, Gorey Stories, subUrbia and Dracula. In what little spare time he has, Smallheer pursues his passion for visual arts by doing photography and painting. More info at his website bms-designs.com.
NICOLE JEANNINE SMITH [she/her] (Stage Manager) is an independent theater artist who has recently returned to Tampa, FL after pursuing an MFA in Acting at West Virginia University. Previously, she spent a few years traveling between Tampa and Cincinnati pursuing acting opportunities. In the Spring of 2017 and 2018, Nicole served as the Assistant Producer for the first two years of the Tampa International Fringe Festival. She has spent the majority of her professional acting career working in theaters across the Tampa Bay Area after graduating from the University of South Florida with a BA in Theatre Arts in 2006. Some of her favorite roles in Florida include Marmaduke Bonthrop Shelmerdine Esquire/Ensemble in Jobsite's Orlando, Bessie in Urbanite Theatre's production of The Drowning Girls, and Agnes in Stageworks Theatre's The Divine Sister. In 2014, Nicole won a Creative Loafing "Best of the Bay" award for her solo performance of 4.48 Psychosis directed by Giles Davies at Jobsite. She also proudly serves as an Artistic Associate for Jobsite.
DAVID M. JENKINS [he/him] (Adaptation and Direction) is also Producing Artistic Director and co-founder of Jobsite. He holds a Ph.D. in Communication (Performance Studies) from the University of South Florida, an M.F.A. in Acting from the University of Florida, and a B.A. in Theater Performance, also from USF. He has additionally studied with Moscow State University, the Russian Academy of Theatre Arts (GITIS) and the San Francisco Mime Troupe. In addition to his full-time work for Jobsite, David teaches interdisciplinary coursework in the Judy Genshaft Honors College at USF. He has recently directed productions of Shockheaded Peter, Henry V, Hand to God, and Twilight: Los Angeles, 1992 for Jobsite, Always … Patsy Cline and A Tuna Christmas for the Straz Center, and The Aliens for Stageworks Theatre. A true lover of the bizarre, you may have also enjoyed his direction of Edgar & Emily, Gorey Stories, Hedwig and the Angry Inch, The History of the Devil, and Return to the Forbidden Planet. He has been recently seen in DOUBT: A Parable, The Complete Works of William Shakespeare (abridged) [revised], 1984 (O'Brien), Cloud Nine (Betty/Edward), A Skull in Connemara (Tom Hanlon), and Time Stands Still (James). Creative Loafing Best of the Bay Award: Best Stage Director (2020, 2019, 2014), Creative Loafing Best of the Bay Best Award: Best Artistic Director (2013, 2008, 2006), Theatre Tampa Bay Award: Outstanding Director (2017), Theatre Tampa Bay Award: Outstanding Featured Actor (2017), Theatre Tampa Bay Award: Outstanding Sound Design (2011), BroadwayWorld Regional Award: Best Actor (2015), BroadwayWorld Regional Award: Best Director of a Musical (2014). David has published articles in the scholarly journals Text & Performance Quarterly, Liminalities, and Departures in Critical Qualitative Research. He lives in Tampa Heights in a neat old house with his rad wife and a mess of critters.
Special Thanks
Roxanne Fay, Colleen Cherry, and Jonathan Harrison. Sarah Berland. Everyone at Straz Center for their belief in our vision and their unyielding support. Jobsite's board of directors and our mighty ensemble – for keeping this ship afloat. All of our fantastic season sponsors who are helping us realize our dreams. Most importantly, thanks to YOU for joining us here tonight.
Production Staff
Stage Manager – Nicole Jeannine Smith
Sound Engineer – Dave Cohen
Master Electrician – Reuben Hirsh
Scenic Artist – Tea Roberts
Promotional Photos – James Zambon Photography, Owen Walter, Ned Averill-Snell.
Videographers – Sickles High School TV Production
Online Producer – Shawn Paonessa
Jobsite Producing Artistic Director – David M. Jenkins
Jobsite Theater's Artistic Core
Emily Belvo
Salem Brophy
Colleen Cherry
Roxanne Fay
Amy E. Gray
David M. Jenkins
Michael C. McGreevy
Spencer Meyers
Andresia Moseley
Shawn Paonessa
Maggie Phillips
Paul J. Potenza
Matthew Ray
Brian M. Smallheer
Nicole Jeannine Smith
Kara Sotakoun
Katrina Stevenson
Jobsite Theater Board of Directors
Tim Burke
Brad Casey
Stephanie Clegg
Roxanne Fay
Elissa Getto
David M. Jenkins
Margaret Marchak, chair
Randini Meyer
Tony Mutchler
Jobsite Theater is a 501(c)(3) not-for-profit arts organization and all donations made to Jobsite are tax-deductible to the fullest extent provided by law.
Jobsite believes that art is for everybody, and we want to know how we are doing by you.
Contact us to give us comments, suggestions, brickbats or bouquets, ask to be added to our mailing list or request more information on what we're all about. We'd love to hear from you!
Program information and artist biographies provided by the cast and/or production company.