Playing With Fire: After Frankenstein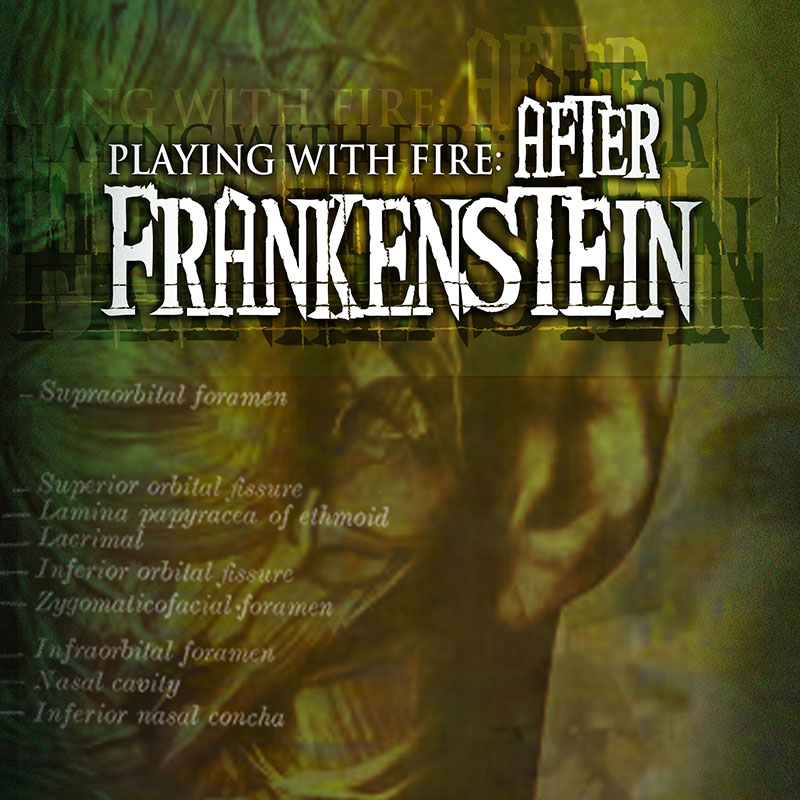 Playing With Fire: After Frankenstein
By Barbara Field
Directed by David M. Jenkins
Oct. 28 – Nov. 14, 2004
Thu. – Sat. 8pm, Sun. 4pm
Shimberg Playhouse, Straz Center for the Performing Arts
Jobsite has made a Bay area tradition out of Halloween shows. Jobsite has opened previous seasons with critically acclaimed and sold-out engagements of Clive Barker's The History of the Devil, Steven Dietz' Dracula and Shakespeare's Titus Andronicus. In addition to that history, Jobsite feels that Frankenstein is a logical evolution of last season's Top 10 production of Bloody Poetry.
Playing With Fire: After Frankenstein picks up where Shelley's novel left off. In this fascinating and eloquent drama, an exhausted and dying Victor Frankenstein (Shawn Paonessa) has finally tracked down his Creature (Michael C. McGreevy) in the lonely, frozen tundra of the North Pole. What follows is a fierce debate, interrupted by key flashback scenes from the novel (featuring Ryan McCarthy as Victor, Sarah McKenna as Elizabeth, Ron Sommer as Professor Krempe and Jason Vaughan Evans as Adam), as they wrestle with the tragic consequences of this experiment gone awry. The exchange between Frankenstein and the Creature becomes a confrontation between parent and child, scientist and experiment, and ultimately between God and humanity – culminating in the Creature's agonizing question, "Why did you make me?"
One of the most enduring horror stories of all time, Frankenstein has held readers spellbound since its publication in 1818. Written at a time when science was in its ascendancy, the novel spoke directly to popular fears about the dangers and consequences of man's overstepping nature's boundaries.
The story of Victor Frankenstein, a scientist obsessed with the desire to create life, and the Creature he reanimates with electricity, lays bare the frailties – both good and evil – of the human heart. Frankenstein deserts his Creature in horror, and the Creature – frightful, dangerous, abandoned and yet longing for acceptance – seems all too human in his yearning and isolation. Today the story resonates as a brilliant interpretation of the consequences of scientific inquiry and as a timeless illumination of the human soul and the monster that lurks within all of us.
David M. Jenkins – Director
Jaime Giangrande-Holcom – Stage Manager
Cast
Jason Evans – Adam
Ryan McCarthy – Victor
Michael C. McGreevy – Creature
Sarah McKenna – Elizabeth
Shawn Paonessa – Frankenstein
Ron Sommer – Prof. Krempe
Crew
Tim Brummett – Body Parts Specialist
Dickie Corley – Light Designer / Technical Director
Kari Goetz – Assistant Director
Chris Holcom – Make-Up Specialist
John Lott – Set Designer
Kevin Spooner – Composer / Sound Designer
Katrina Stevenson – Costume Designer