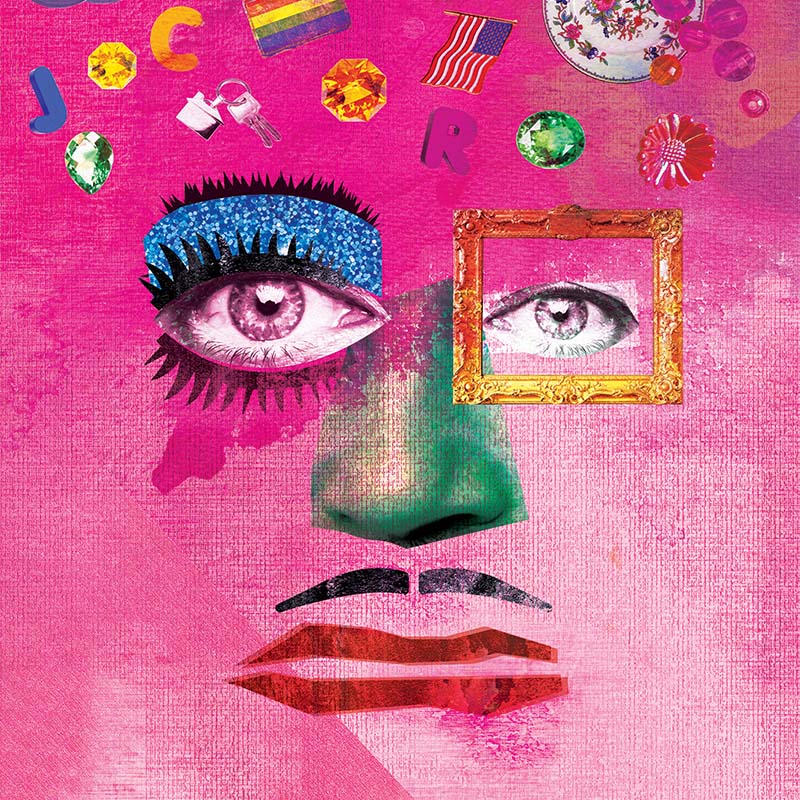 By Taylor Mac
Directed by David M. Jenkins
Mar. 9 – Apr. 1, 2018
Tickets: $29.50
Preview Performances: Mar. 7 – 8 | Tickets: $15
Shimberg Playhouse, Straz Center for the Performing Arts
HIR is sponsored in part by Richard Bullis and Anthony Woodworth as well, as the benefactors of Circle in the Water, LLC.
Creative Loafing Best of the Bay
Theatre Tampa Bay Nominated
Somewhere in the suburbs, Isaac has returned from Afghanistan under unusual circumstances to help take care of his ailing father, who once ruled the house with an iron first, only to discover a household in revolt. The insurgent: his mother. Liberated from an oppressive marriage, and with Isaac's newly-out transgender sibling Max as her ally, she's on a crusade to dismantle the patriarchy. But in Mac's sly, subversive comedy, annihilating the past doesn't always free you from it. It leaves so many of our so-called normative and progressive ideas about gender, family, the middle class – and cleaning – in hilarious and ultimately tragic disarray.
Why We Chose It
HIR represents another in a long line of edgy, smart, highly relevant plays that not only speak to our mission but the pulse of the nation. It deftly walks that line between high comedy and high tragedy. As many know, we chose this as a replacement to Man in Snow, and what better kind of message to make then to replace it with a play that speaks to heteronormative power and the need to disrupt the current system?
Why Should You Care?
Jenkins elaborates: "In addition to the Buried Child comparisons HIR has, in my estimation, taken its place alongside great American family dramas like Long Day's Journey into Night, The Little Foxes, A Raisin in the Sun, Death of a Salesman, Cat on a Hot Tin Roof, and Fences. It truly represents our day and age in ways audiences will continue to look back to for decades, if not centuries."
Talkbacks
Join us on 3/15 and 3/22 for a post-show talkback with the cast. Free for ticket holders, stick around for an engaging and entertaining conversation on the themes presented by the play and learn more about the process of staging this production. The 3/15 talk is moderated by Straz Center marketing manager Zachary Hines and the 3/22 talkback is moderated by director David Jenkins with special commentary from dramaturg Finn Lefevre.
From The Director
The title, HIR, (again, pronounced "here") refers to a genderqueer pronoun. "It's not simply a reference to the character of Max," says David M. Jenkins, "but a commentary on the moment we're all living in and the very idea of home (as in, literally the idea of "here."). Mac sets up a very traditional, very familiar-feeling kitchen-sink play – one that is positively hilarious — and then spins it on its axis, or maybe better stated tries to burn it all down. The style is described as "absurd realism," but the emphasis here is on the real. Mac requires that any absurdity in the show be driven by the reality of the situation, only moving to an absurd level because of the extreme circumstances." In an interview with the Steppenwolf Theater in Chicago, where the show enjoyed a highly successful run after the New York engagement at Playwrights Horizons (and where Annie Baker's The Flick, produced earlier this year, also premiered), Taylor Mac says that he was highly inspired by Sam Shepard's groundbreaking Buried Child.
About the Playwright
Taylor Mac (whose preferred gender pronoun is "judy") is a playwright, actor, singer-songwriter, performance artist, director, and producer considered to be one of the world's leading theater artists. Taylor is considered a "critical darling of the New York scene" (NY Magazine), and has performed at Lincoln Center, Chicago's Steppenworlf, the Sydney Opera House, the Spoleto Festival, and MOMA. Mac is a MacArthur Fellow (commonly referred to as the "Genius Grant"), a Pulitzer Prize Finalist for Drama, and is the recipient of multiple awards such as the Kennedy Prize, the NY Drama Critics Circle Award, a Guggenheim, and two Obies.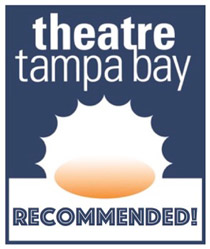 David M. Jenkins – Director
Matthew Ray – Production Stage Manager
Cast
Ned Averill-Snell – Arnold
Salem Brophy – Max
Roxanne Fay – Paige
Robert Spence Gabriel – Isaac
Crew
Teah Banks – Rehearsal Stage Manager
Brian Smallheer – Technical Director
Samantha Ehrnman – Charge Artist
Ryan E. Finzelber – Scenic and Lighting Designer
David M. Jenkins – Sound Designer
Finn Lefevre – Dramaturg
Katrina Stevenson – Costume Designer
Another wonderful show, the kind I like to say brings people to the theatre. The absurdity of the opening act is wonderfully funny and we feel as if we're in some kind of slapstick compendium, where funny situation follows funny situation. "Close the door" is brilliant and handled so well by Roxanne and Ned. I love watching them work. But then, in act two … everything changes, and we're in that "oh, shit," place where all the funny feelings of the first act need to go away quickly, because now we understand what's going on and, well, it is just plain uncomfortable. As it is supposed to be. – Ben Graffam
Thank you for putting forth such a bold and challenging piece of theater. You broke my brain, but I feel better for it. Excellent work from everyone! – Eddie Gomez
HIR has had a weird, sticky, lovely place in my heart for quite some time now. I am thankful for Jobsite Theater for producing this very human and thankfully very GAY show and for proving once again that Ned really can do pretty much anything while the rest of us merely try. – Nick Hoop
Thank you for putting forth such a bold and challenging piece of theater. You broke my brain, but I feel better for it. Excellent work from everyone! – Eddie Gomez
brilliant show! Gorgeous – Nicholas Hoop (@HoopSwoop)
Wow what a show @jobsitetheater you should go – Julie ♀♀ (@Julie_in_FL)
Tampa area – this weekend is your last chance to see my new friend @gayoliverpolly be brilliant in #HIR Honestly, you don't want to miss this! Lori J. Smart (@LJSmart)
I want to congratulate you on HIR. That show was amazing. They actors are all phenomenal and they told a very difficult story with truth, love and honesty. – Susan Belvo
Thank You for including HIR in your lineup this season. It is one of my favorites, and one that continues to engage us in conversation. The cast was amazing, as we have come to expect, but it was you who gave them this material to work with. My faves so far are The Tempest and Hir. Looking forward to 1984, and we'll renew for next year. – Tasha Vincent
HIR is very well written. The story is fresh yet as classic as Greek tragedy. But it is the performances of the four actors that make this production second to none. One expects Roxanne M Fay to knock your socks off but in this show, she simply knocks you out entirely. When she isn't making you laugh she is giving you nightmares. Ned Averill-Snellproves that you don't have to say a word to move an audience to tears. Who else would be so fearless and egoless and wear a red dress so well? The two newcomers, Robert Gabriel and Salem Brophy are an exciting addition to the Jobsite ensemble. I hope we see a lot more of them in seasons to come. – Clare Ward-Jenkins
If you want to experience EVERY range of the emotional rainbow, this is a must see. Keeps you guessing…., – Brenda (@brenlovell)
There wasn't any way @jobsitetheater could have made HIR a better show. @maladrin directed four tremendous talents spectacularly. You need to see this show if it's the only thing you do this month. – Cathy Salustri (@CathySalustri)