We're very excited to open our latest co-production with the Straz Center in the Jaeb Theater this week, the darkly comic musical classic The Threepenny Opera. You've likely hummed the tune to Mack the Knife without even realizing it. Here's everything you need to know before coming to check out the show!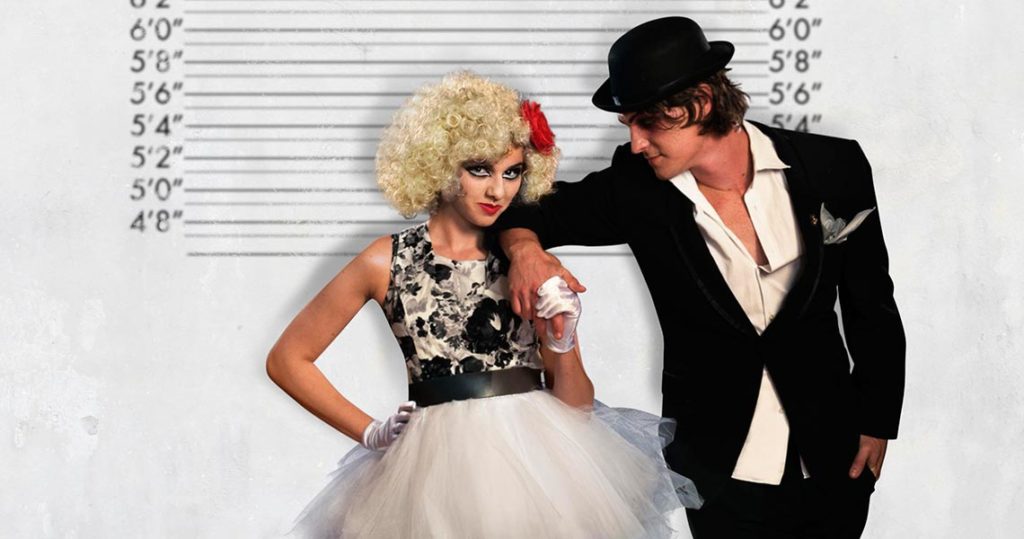 What's the plot in two sentences?
Unscrupulous knife-wielding criminal Macheath (Mack the Knife) returns to London and sets his eyes on Polly Peachum, the daughter of Jonathan Jeremiah Peachum, the boss of London's beggars. Furious with Mack's intentions, Polly's father sets out to get Mack arrested and hanged but Mack is not a man to give up without a fight.+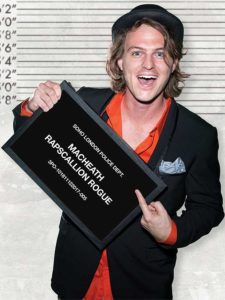 So, wait, is this a play or an opera?
When it was first performed in Berlin in 1928, it was referred to as a "play with music". In fact, the men behind the production – composer Kurt Weill and poet-playwright Bertolt Brecht – are often credited with creating one of the first known pieces of musical theater, the form that became the Broadway musical.
Then why is it called The Threepenny Opera?
It gets its name from the production on which it's based, a ballad opera called The Beggar's Opera, written by John Gay in 1728. In its opening lines, Gay's opera proclaims itself to be an "opera for beggars", the idea being that it would be so cheap that even the very poor would be able to afford it.+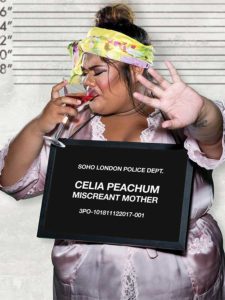 Why did Brecht and Weill decide to adapt an old opera for a 20th century audience?
Both Weill and Brecht shared an anti-bourgeois attitude that grew out of their generation's disillusionment with life after the First World War. Both men strongly identified as socialists and ran in the same circles as the Dadaists, who believed that it was the "reason" and "logic" of capitalist society that had led Europe into war, and so reacted with "chaotic" and "irrational" art. If art was supposed to educate and enlighten, Dada was intended to offend. So, as you can imagine, Weill and Brecht found plenty of intriguing material lurking in John Gay's original opera.+
So, it was written to challenge and provoke?
Well, yes and no. While Weill and Brecht wrote the play as a commentary on the evils of capitalism, they were also first and foremost entertainers. In fact, the play was their attempt to satirize traditional "stuffy" opera and to create a new kind of musical theatre. With its expressionistic satirizing of capitalism, prostitution, militarism and the middle classes, The Threepenny Opera was more brilliant parody than it was scandalous – and remains that today.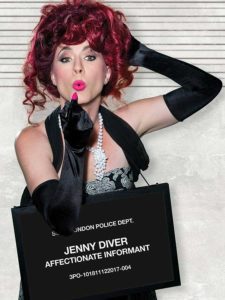 Why should you see it?
Any musical theater aficionado will want to be able to say they've seen this iconic show that truly changed the rules and has inspired so many shows after it. It is a timeless and timely social and political satire. Lovers of the dark, curious, and unusual will be enthralled by the aesthetic and the show's themes. Fans of artists like Amanda Palmer, Danny Elfman, and the Tiger Lillies will want to see where so much inspiration came from. Fans of Jobsite will certainly not want to miss our largest production to date! Take a look at these backstage peeks into our process!
Why did we choose it?
After several years of producing kitschy and cult-hit musicals on the Jaeb stage, we decided we wanted to reach a broader audience while still serving those fans of work like LIZZIE, Silence! the Musical, and Return to the Forbidden Planet. We think this show does just that. It's also a dark enough show with just enough mayhem to fit into the Halloween season. This is a tremendous undertaking – our biggest musical yet, featuring the work of over two dozen regional artists – and we simply can't wait for you to see it!
Other pertinent details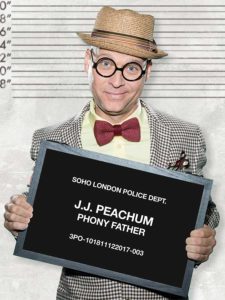 The Threepenny Opera runs Oct. 20 – Nov. 12 in the Jaeb Theater at the Straz Center for the Performing Arts in Downtown Tampa. Special $15 previews will be held on Oct. 18 and 19. The show runs just under two and a half hours in length. The Jaeb Theater is a cabaret-style theater with seating around small tables. Drinks and light snacks are permitted in the theater. Share a bottle of wine and a cheese plate! There will be a bar set up inside the theater itself that will be open preshow and at intermission, or guests can go to the lobby bar during the show itself. We allow unobtrusive, flash-less photography during musical numbers — please just be respectful of those around you.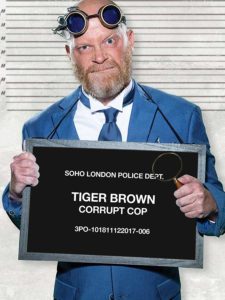 For parking and directions, see these recommendations. Opening night (10/20) guests will be treated to pumpkin spice cookies from Rollin' Oats Tampa, and there will be a post-show reception directly across the street at the Barrymore Hotel's Waterworks Bar and Grill — an incredibly convenient spot for pre- or post-show food and drinks on any night during the run!
Read more about the show, including bios of the writers and all of the artists working on our production.
+Portions of this text was sourced from a story by Vanessa Keys for a report in the London Telegraph.