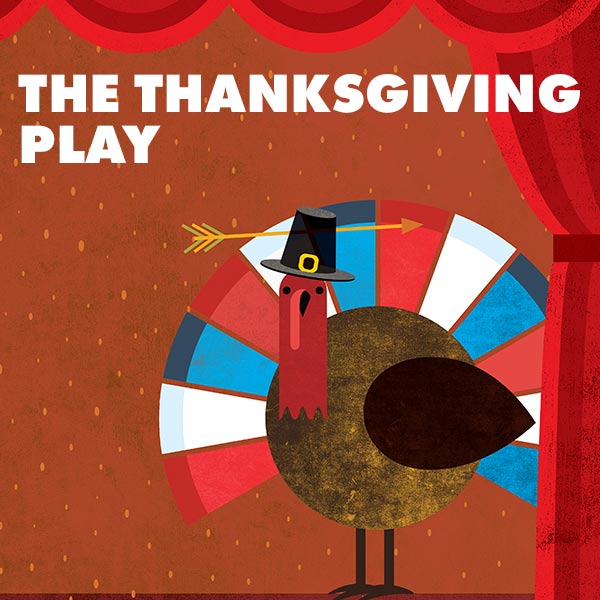 By Larissa Fasthorse
Directed By Kari Goetz
Oct. 25 – Nov. 17, 2019
Tickets start at: $29.50
Preview Performances: Oct. 23 – 24 | Tickets start at: $18
Shimberg Playhouse, Straz Center for the Performing Arts
Ah, Thanksgiving, that most American of holidays: when families gather to celebrate the warmth of home, the bounty of the harvest — and a legacy of genocide and violent colonial expansion. Good intentions collide with absurd assumptions in Larissa FastHorse's wickedly funny satire, as a troupe of terminally "woke" teaching artists scrambles to create a pageant that somehow manages to celebrate both Turkey Day and Native American Heritage Month. Kari Goetz returns to Jobsite after a few years away, previously helming lauded productions like The March of the Kitefliers, boom!, and Crimes of the Heart.
Talkback
Join us Thu., Nov. 7, for a talkback with director Kari Goetz and the cast to hear more about the process and have your questions answered!
About The Playwright
Larissa FastHorse (Sicangu Lakota) is an award winning playwright. Larissa's produced plays include The Thanksgiving Play (Playwrights Horizons, Artists Rep), What Would Crazy Horse Do? (KCRep, Relative Theatrics), Urban Rez (Cornerstone Theater Company, ASU Gammage, NEFA National tour 2019-20), Landless and Cow Pie Bingo (AlterTheater), Average Family (Children's Theater Company of Minneapolis), Teaching Disco Squaredancing to Our Elders: a Class Presentation (Native Voices at the Autry), Vanishing Point (Eagle Project) and Cherokee Family Reunion (Mountainside Theater). Additional theaters that have commissioned or developed plays with Larissa include Yale Rep, History Theater, Kennedy Center TYA, Baltimore's Center Stage, Arizona Theater Company, Mixed Blood, Perseverance Theater Company, The Lark Playwrights Week, the Center Theatre Group Writer's Workshop and Berkeley Rep's Ground Floor. Larissa's awards include the PEN/Laura Pels Theater Award for an American Playwright, NEA Distinguished New Play Development Grant, Joe Dowling Annamaghkerrig Fellowship, AATE Distinguished Play Award, Inge Residency, Sundance/Ford Foundation Fellowship, Aurand Harris Fellowship, the UCLA Native American Program Woman of the Year and numerous Creative Capital, Ford, Mellon and NEA Grants. Larissa is the vice chair of the board of directors of Theater Communications group and represented by Jonathan Mills at Paradigm NY.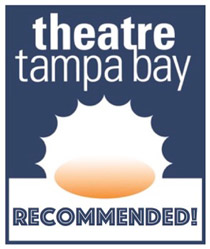 Kari Goetz – Director
Brian M. Smallheer – Technical Director
Matthew Ray – Stage Manager
Cast
Giles Davies – Jaxton
Caitlin Eason – Logan
Dana Mauro – Alicia
Adam Workman – Caden
Crew
Jo Averill-Snell – Lighting Designer
Jeremy Douglass – Music Composer
Rebekah Eugenia Lazaridis – Scenic Artist
Brian M. Smallheer – Scenic Designer
Katrina Stevenson – Costume Designer
What a great cast to carry us through all the headache that both teaching and simply interacting with our fellow humans brings! Simply exhausting! Love the cast, no question the Veterans, but a particularly pleasant surprise Dana Mauro! This should be quite a crowd pleaser, but then you knew that when you put it into the season. – Susanne Nielsen
It was perfect. Everyone should be super proud. Great work! – Jeremy Douglass
🔥🔥I enjoyed the play this evening..👍👍 – the_art_of_michael_jon_morgan
Too funny yet maybe too honest 😏 – Bonita Axley
This show is even better than the reviews. Thank you for always producing quality theatre here in Tampa. Run and see this show. Go support local theatre. – Chris Sgarlata
We finally got to see it last night! OMZ! AWESOME! The whole cast and creative team were amazing! – Susanna Kern-McColley
Go see 'The Thanksgiving Play' at @jobsitetheater. Freaking hilarious. Laughed so much, I cried lol – @danigrapejuice
I saw something extremely rare tonight. A play that purported to be a comedy that actually made me laugh, and laugh hard. Inconceivable!! – David Hood
This was an amusing take on the lengths we go thru these days to be exclusive and politically correct to the point of being absurd. 👏👏👏Good job to the cast and crew and kudos to the director Kari Goetz nice to see your touch. As always a pure pleasure to see Giles Davies in anything. Go see it I highly recommend it. 🤗🤗 – Beth Hyde-Hood
[It] starts out funny, is funny in the middle, and ends funny. That could have been enough, but something happens during the journey that makes things that were hilarious at the start cringe worthy by the end. Dana Mauro is a great addition to the Jobsite ensemble, any actor who can hold her own on stage with Giles Davis, Adam Workman and Caitlin Eason has my greatest admiration. Her dumbshow with the puppets was a treat. I know it has been mentioned, but the light cue that gets the applause gives my old stage manager heart a thrill. This is a good story well told: go laugh, cringe, and clap for a light cue. I'm glad I did. – Clare Ward-Jenkins