I hope everyone is able to find a safe way to celebrate Halloween this weekend and that you've already voted or have a firm plan to do so by Election Day, Tue., Nov. 3. 
My time right now stands in stark contrast to the pace I kept Mar. – Sep. while 100% shut down. I am reminded again how badly I need a full-time support staffer, something we were working on making a reality before the pandemic hit  — and now something that doesn't look likely for likely at least another two years. 2020 just keeps finding ways to pile it on … But now on to the good news: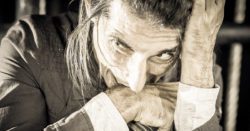 Giles Davies is on stage at the Straz this weekend (Oct. 29 – Nov. 1) and Nov. 10 with a self-presentation of an EPIC one-person version of Frankenstein: The Modern Prometheus adapted by Orlando's Jim Helsinger. I had the joyous pleasure of attending last night's opening and I assure you that this is MUST-SEE. If you've ever seen Giles work, you shouldn't need encouragement to book your table or seating pod. If you haven't experienced this most protean of performers, treat yourself while you have the opportunity.
It was a magical night in the theater. Electric. Palpable. 
The Straz has done an exceptional job in reconfiguring and updating the Jaeb to help ensure the safety and comfort of everyone — artists, audiences, and staff. This includes improved air filtration, thorough sanitization of all spaces before and after events, one-way queues, socially-distant seating arrangements, mandatory indoor mask wear, temperature checks, and health screens. Not to mention every table comes equipped with a nice bottle of 80% alcohol hand sanitizer! 🤣  Learn more here!
Everything has gone exceptionally well for both the outdoor and indoor slow, careful re-opening steps. I'm greatly encouraged by the care and respect shown by hungry theatergoers returning to "church" after so long away. I can't stress this enough — the only way we'll be able to continue to offer things like this is if everyone respects and obeys all of the rules.
THANKS TO ALL who have visited and done your part.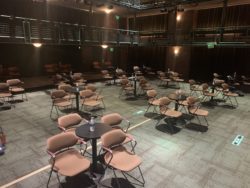 The Jaeb, originally 320 seats, has been reduced to 100 and there is a minimum of 8 feet from the closest audience member to the lip of the stage. If you have questions or concerns about any of the procedures or policies, call the box office at 813.229,7827 M-F 11a – 6p. You can also send me a question, I'd be more than happy to help.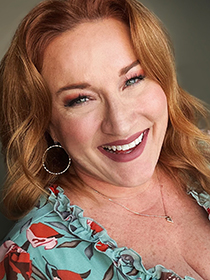 There are multiple members of our ensemble involved in the Straz production of Always … Patsy Cline (Nov. 5 – Dec. 6), a howlin' and heartwarming tribute to true legend. Heather Krueger belts her way through over two dozen hits and Diana Rogers (last seen on our stage in A Skull in Connemara) spins a Texas-sized yarn as Louise, Patsy's long-time pen-pal and super-fan. You'll recognize most of the band and the design team as well!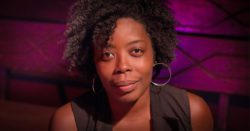 I'm currently in rehearsal with the infinitely gifted Andresia Moseley for Anna Deveare Smith's potent Twilight: Los Angeles, 1992. Twilight plays the Jaeb Nov. 11, 17-18, and Dec. 1-2. She takes on dozens of real-life personas, uttering their own words collected in interviews that cover multiple perspectives on the LA uprisings following the 1992 Rodney King verdict. This is still (unfortunately) a timely, important piece that I hope you get the chance to experience. One of the powers of live theater is its ability to draw us together to ponder, remember, and heal.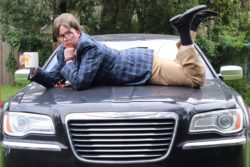 Unable to join us for a live show? We have a way a great way to stay connected and directly support our artists. There are now several entries in the Jobsite Digital Shorts series available, and all proceeds go directly to the artists who create the work — Jobsite is not taking a dime of sales in an effort to help regional talent, most of whom remain unemployed due to the closures. David Warner with duPont Registry gave the latest release, Too Far with Mort La Cort, a solid recommendation. If you're on Facebook, it got a review from regional sweet-heart Joseph Parra.
Another initiative to help those who need it: we're collecting gift cards from local businesses, national chains, and general VISA/MasterCard/AmEx gift cards to distribute this holiday season to ensemble members most impacted by all of this loss of work. Ella's Americana Folk Art Cafe has stepped up to bonus $20 on every $100 in gift cards purchased, a very kind gesture. If you would like to contribute you may mail cards to PO Box 7975 Tampa, FL 33673.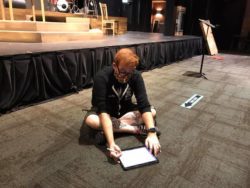 We're doing all we can to be safe, smart, and provide every opportunity possible to our regional artists while creating memorable events for you.
We are less than nothing without our artists. While we commit every bit we can from sales to them, we rely on your direct donations more than ever to keep these programs going. Donations and a few grants are the only income our organization has had since March. We're now 64% to our 2020 Annual Campaign goal with only a few months to go. 
Tue., Dec. 1, is #GivingTuesday — the perfect time to make your gift. Don't forget that the CARES Act allows you to deduct up to $300 in charitable contributions this year!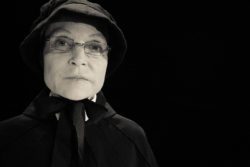 But what's happening in 2021? We continue to plan for a number of scenarios that currently involves use of multiple venues and a mixture of both live and digital performances. We're getting closer and closer to that announcement. For now, we're paying very close attention to current events as well as our current slow re-opening roll-out to make sure that we continue to do the right thing the right way. DOUBT will be among those offerings, and while I can't offer much more detail today I can say there will be at minimum a streaming ticket for you to enjoy it from the comfort of your home should you choose. If you have tickets on hold from March you'll be contacted when details are ready.
We wish it was as simple as offering digital options for everything, but there are a number of contractual (and, in some instances, physical/technical) limitations that won't allow that. Maddeningly, many facets of our industry are not as nimble in reacting to our new reality. We also have our hands tied a bit to certain titles that have already been paid for in advance with non-refundable deposits. 
Finally, I would really love to hear from you. What are we doing right? What can we improve on? What would you like more of? Less of? We rely on your feedback to keep us on the right track. Please reach out if you have thoughts, I mean it.
All My Best,
-dj