By David Mamet
Directed by David M. Jenkins
Extended! May 10 – Jun. 3, 2012
Thu. – Sat. 8pm, Sun. 4pm
Tickets: $24.50
Shimberg Playhouse, Straz Center for the Performing Arts
Jobsite Theater tackles America's most controversial topic in this provocative new tale of sex, guilt and bold accusations.
Two lawyers ("ranney" and Paul Potenza) find themselves defending a wealthy white executive (Ned Averill-Snell) charged with raping a black woman. When a new legal assistant (Tia Jemison) gets involved in the case, opinions that boil beneath explode to the surface.
When David Mamet turns the spotlight on what we think but can't say, dangerous truths are revealed, and no punches are spared.
The Chicago Tribune says that Mamet's new play "argues, everything in America — and this play throws sex, rape, the law, employment and relationships into its 90 minutes of stage wrangling — is still about race." Do we living in a "postracist" society? What gets erased or ignored when we claim that we're "past" race, or in fact any issue of difference? Come be a part of the conversation!
Warning
Race contains adult language and subject matter and is intended for an adult audience.
Special Events
We're excited to host a public forum on Sun., May 13 after the 4pm performance of Race. This panel on race relations in America will include Dr. Abraham Khan (USF Depts. of Communication, Africana Studies), noted author and professor Dr. Roy Kaplan, Alisha Menzies (USF Dept. of Communication) and director David M. Jenkins. This talkback is made possible in part by a grant from the Communication for Social Change reviewer's award, Community Research Alliance.
I wrote this on my personal blog, but then thought it might be relevant to folks following Jobsite … enjoy.  Add to the comments, it's
Read More »
As part of our opening weekend of David Mamet's RACE, we are hosting a public forum and talkback following the Sun., May 13 performance. The
Read More »
Since going back to school for my PhD I've struggled as an artist and scholar with the many problems inherent to representation of others, particular
Read More »
I was inspired by this quote today, it reminds me of the work we do in the theater, and is certainly relevant to our upcoming
Read More »
We have just a few short weeks until we open David Mamet's RACE on May 10.  We're hoping that you've marked your calendars to join
Read More »
David M. Jenkins – Director
Matthew Ray – Stage Manager
Cast
Ned Averill-Snell – Charles
Tia Jemison – Susan
Paul J. Potenza – Jack
"ranney" – Henry
Crew
David M. Jenkins – Sound Designer
Greg Newcomb – Poster Artist
Brian M. Smallheer – Scenic and Lighting Designer
Katrina Stevenson – Costume Designer
Blog Us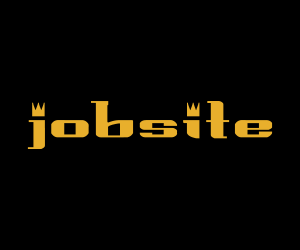 Want to add a groovy graphic like this to your blog or website?
Jobsite provides a variety of cool banners that you can put on your website. AND they update automatically. So just drop it in once, and when we're ready for our next show, we'll update the graphic, and it'll automatically update on your site too!