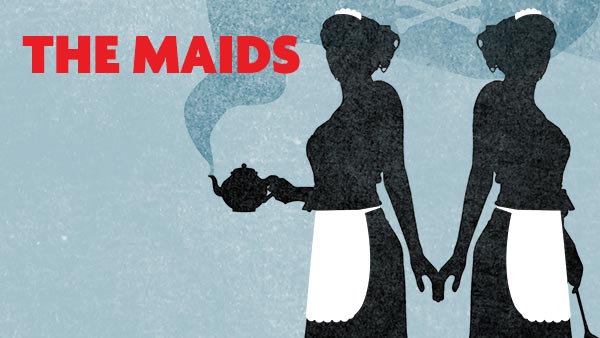 Jobsite Theater is making a substitution within the 2015–16 season, replacing Shakespeare's Antony & Cleopatra with another classic in Jean Genet's unequivocally literate 1947 play The Maids. This production runs the same dates scheduled for A&C, April 29 – May 22, 2016, in the Shimberg Playhouse.
While we were looking forward to continuing our tradition of offering first-rate productions of Shakespeare at the Straz, we hit a few snags that made it clear to us that it was a better idea to push the production of Antony & Cleopatra back to a later time rather than sacrifice the quality audiences have come to expect from our handling of Shakespeare. We are thrilled, however, to offer another literary classic in Genet's The Maids. I guarantee that this will be an intense, smart, and sexy production that audiences will devour. We encourage area Bard-lovers to get their fix in the spring from productions by our colleagues at Tampa Shakespeare Festival and St. Petersburg Shakespeare Festival.
The Maids stars Georgia Mallory Guy (seen locally in productions like The Divine Sister at Stageworks and freeFall's Bernarda Alba) as Solange, Katrina Stevenson (American Stage's Intimate Apparel, Virginia Woolf's Orlando) as Claire, and Roxanne Fay (Twelfth Night, freeFall's One Flew Over the Cuckoo's Nest) as Madame.
Coming Up
Jobsite begins the year with Israel Horovitz's Lebensraum in January with the playwright in residence for opening week (there will be a talkback including Mr. Horovitz after the opening night performance on Jan. 8) and then produces the area premiere of Christopher Durang's hilarious take on Chekov in Vanya and Sonia and Masha and Spike in March.