By Jean Genet
Directed by David M. Jenkins
Apr. 29 – May 22, 2016
Thu. – Sat. 8pm, Sun. 4pm
Tickets: $28
Preview Performances: Apr. 27 – 28 | Wed. – Thr. 8pm | Tickets: $14
Shimberg Playhouse, Straz Center for the Performing Arts
Creative Loafing Best of the Bay
Based on a true story: two sisters ritualistically act out fantasies of committing a murder. Suspenseful, strange, and sexy, this potent and poetic psychodrama will keep you guessing until the lights go black!
The Maids was French poet, novelist, art critic, essayist, and film-maker Jean Genet's first play to be produced, coming hot on the heels of the publication of his most famous book, Our Lady of Flowers. It is inspired by the famous 1933 French murder trial of Christine and Lea Papin, two sisters employed as maids, who gruesomely killed their employer and her adult daughter.
In The Maids two sisters role-play while the lady of the house is away, acting out fantasies of both love and revenge. As the games intensify, the incipient violence escalates as they await Madame's return from a romantic rendezvous.
Genet's potent and poetic psychodrama explores power, dominance and submission, class struggles, and the various ways we role-play and create illusions in our daily lives. The Maids is a highly and self-consciously theatrical play that builds a palpable level of suspense and mystery as it goes.
Please Note
There will be a five minute hold after the curtain on late seating.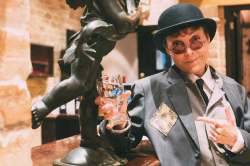 Roxanne Fay offers a heartfelt trip through her time with Jobsite.
Read More »
David M. Jenkins – Director
Vivian Rodriguez – Production Stage Manager
Cast
Roxanne Fay – Madame
Georgia Mallory Guy – Solange
Katrina Stevenson – Claire
Crew
Sylvette Fay – Stitcher
David M. Jenkins – Sound Designer and Properties
Matthew Ray – Rehearsal Stage Manager
Brian M. Smallheer – Scenic Designer
Blog Us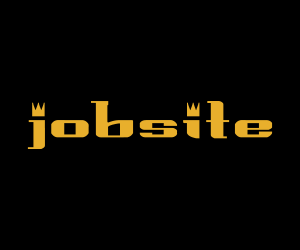 Want to add a groovy graphic like this to your blog or website?
Jobsite provides a variety of cool banners that you can put on your website. AND they update automatically. So just drop it in once, and when we're ready for our next show, we'll update the graphic, and it'll automatically update on your site too!