Our latest and greatest collaboration with Israel Horovitz, Gloucester Blue, goes into rehearsal in just a few weeks, and we're thrilled to finally announce casting for the show!
Ned Averill-Snell (Latham) last appeared at Jobsite in Israel Horovitz's Lebensraum, and previously appeared at Jobsite in The Last Night of Ballyhoo, Twelfth Night, Inventing Van Gogh and other plays. Ned has appeared at American Stage (Tartuffe, A Moon for the Misbegotten, Chesapeake), Tampa Repertory Theatre (The Iceman Cometh, Betrayal), Improbable Athenaeum (A Man for All Seasons), Hat Trick Theatre (A Thousand Clowns), Stageworks Theatre (The Sugar Bean Sisters), the 2012 United Solo festival in New York (in his original play Little Tunes), and for three seasons at Indiana Repertory Theatre. He appeared in the St. Pete-produced independent film Waiting on Mary, and is the author of the novel Small Professional Murder, a mystery set in the Florida small theatre scene. Ned lives in Tampa with his wife, director and lighting designer Jo Averill-Snell, and is a father of three.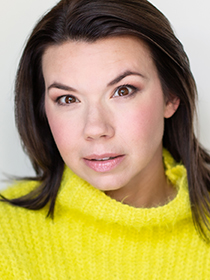 Georgia Mallory Guy (Lexi) is incredibly excited to be back with Jobsite for a second season! She was last seen on the Jobsite stage as Solange in The Maids as was last seen in the Tampa Bay area as Dorine in Tartuffee over at American Stage. Regional: Milwaukee Rep., Pittsburgh Irish and Classical, Monomoy, Festival 56. Florida: Orlando Shakespeare, Palm Beach Dramaworks, Florida Rep., American Stage, freeFall, StageWorks, Jobsite, Studio 620, Tampa Rep., Banyan, A Simple Theatre, The Show Palace. Film: Death of the Cool, Wiggah, Leigh Simmons's Documentaries.  Georgia is the Artistic Director at South Tampa Center for the Arts, and an adjunct professor at the University of South Florida. MFA – Ohio University 2010. Love you, Traveis. Luke 12:27-28, Georgiamalloryguy.com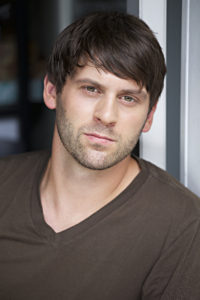 Drew Smith (Bummy) a native of New Brunswick, Canada, graduated from Eckerd College in St.Petersburg, Florida. He received a BA with majors in Theater, Economics, and Business Management. Some of his favorite roles include Eli in Studio@620's Slipping, and J.K. Vardaman in Powerstories' Vote. He is delighted making his debut at Jobisite Theater and to be playing Brad Ellis. He would like to thank David Jenkins and the rest of Jobsite's staff for this great opportunity and wonderful experience.
Landon Green (Stumpy) calls Tampa his home. He earned his BA in Theatre at the University of South Florida, and travelled to the frigid north to earn his MFA at West Virginia University. You may have seen him acting, directing, teaching classes, or being friends with a giant turtle and penguin for many institutions around the bay area. Some of these include American Stage, Tampa Repertory, the Silver Meteor Gallery, Stageworks, Patel Conservatory, and The Florida Aquarium. His favorite onstage roles have been Cook in Mother Courage, Lysander in A Midsummer Night's Dream, Cliton in The Liar, and Provoloney in Psycho Beach Party. He's happy to be making a return to Jobsite having previously appeared in Almost An Evening in 2015. "I would like to thank my fiancee, Samantha, for her unwavering love and support in our life. And thank YOU for attending tonight's performance!"