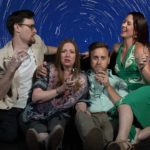 This time two years ago we were running one of our most successful shows of all time (Meteor Shower) in what was on track to be our most successful season of all time until March 2020 landed. This time last year we were returning to live theater for the first time in 8 months with command outdoor performances of Shakespeare (abridged).
Today we're staring at the start of our 24th season in just one week with hope eternal for the coming year and particular excitement about Liza Birkenmeier's Dr. Ride's American Beach House.
Jobsite committed one slot a season to a new play for well over a decade. More often than not we generated those locally, starting with Y2K: Yearn to Know. As the years have marched on (insert Kitefliers reference) we've been challenged in always offering a commissioned work every year but have managed to find something in it's first year of life on stage (like The Thanksgiving Play in 2019), perhaps in it's first production outside of the original, and have even managed some brand-new work in there at the same time.
When I consider some of the writers we've collaborated with over the years — Joe Popp, Shawn Paonessa & Neil Gobioff, Steve Patterson, Christen Hailey, Christopher Buehlman, Israel Horovitz — I think that Liza Birkenmeier could not be a more perfect fit for us.
Jason Eagan, founding artistic director of Ars Nova in NYC (where Dr. Ride's premiered) said it perfectly:
Her sly humor, fierce mind, infectious curiosity and fascination with offbeat corners of human existence made that conversation as fascinating and joyful as the experience of reading her plays. She has the kind of wry wit that gets you laughing — and then leaves you thinking, hours later, about the ideas embedded in the jokes. Her plays, while wildly different from one another, are uniformly intelligent and compassionate, making space for smart women and overlooked outsiders to hold our focus.
For me, this play has a lot to say about disappointment, repression, and living authentically — all universal experiences. While we may be more accepting of certain identities than we were in 1983 when the play is set, we can all relate to a "failure to launch" in some aspect of our lives and feel society's pressures to live cleanly in a tidy box. 
Nothing is ever really tidy: even while Dr. Sally Ride was hailed a hero as the first American woman in space, her sexuality and much of her personal life were kept well-guarded secrets until she named her partner in her obituary. Even today, in all manner of "human progress" we find ourselves — collectivly and individually — taking one step forward and another back, or perhaps one step forward while the other remains grounded, dead asleep.
I vividly recall my first reading of this play. How it jumped off the page. How much I laughed. How much I "saw" these women.
In 1983 I was 9 years old, my mother had been single for 2 years after a particularly ugly divorce from my father. She'd remarry (more than once) over the next few years and would again find strife, pain, and isolation. I've been a fly on the wall for many conversations among groups of women talking as a child (I'm not sure if they forgot I was there, or simply assumed I wasn't paying attention) during this same period of time the play is set, and feel Liza has done a remarkable job in capturing not only a group of friends but a very particular moment in time.
Did I mention how funny it is? What a delight!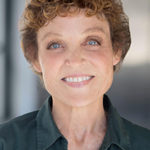 I'm very excited for Liza to join us over previews (and, of course a little nervous, as I am any time a writer comes). I am delighted Roxanne Fay is making her directorial debut with us after you've all embraced her so thoroughly as one of your favorites on stage. Emily Belvo and Andresia Moseley, who I shared the stage with when we finally got DOUBT running in January, are always not-to-be-missed. I've admired Susan Haldeman for years from afar at freeFall shows and thrilled to finally share her talent on our stage. Then there's Leah LoSchiavo, an OG Jobsite ensemble member, who's back in town and hasn't skipped a beat getting back on stage with Your Friendly Neighborhood Theater Company.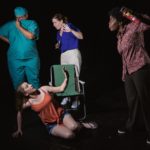 These four are surrounded by a dynamic production team full of some of my favorite humans (and a few fellow gingers, at that).
The show only runs for two weeks. This was out of necessity. I'm aware that the short run coupled with current conditions may make it a challenge for everyone to make it out to this show.
I hope you'll make the effort. 
I'm personally looking forward to it, and to the rest of the shows coming in 2021-22.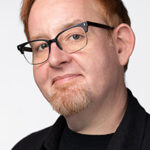 On behalf of the board of directors and artistic collective at Jobsite, thank you for your continued support!
David M. Jenkins (he/him)
Producing Artistic Director
Jobsite proudly hails from planet Earth, North American continent, in what we know can still be called the Great State of Florida. We're the resident theater company of the Straz Center in downtown Tampa, located near the ancestral lands of the Tocobaga people. We hope to do good things and inspire others to do the same.