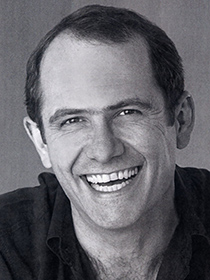 Alvin Jenkins has enjoyed being a part of the dynamic and supportive theatre community
in the Tampa Bay area for nearly two decades. He has especially enjoyed portraying
Mitch in A Streetcar Named Desire, Leonato in Much Ado About Nothing, Grant Taylor
in Christmas Stopping, Father Damien in Damien, Pearly White and other characters in
Jobsite Theater's Embedded, Boo and Nathan Radley in the Asolo Theatre's To Kill A
Mockingbird, Maury Shafner in The Infinite Typing Pool, Georg Lenck in Gorilla
Theatre's Bach at Leipzig, Mr. Klemper in The Boys Next Door, Harry Cooper in Night of
the Living Dead, and Mark Marcus in The Intelligent Design of Jenny Chow. A big thank
you to all who support live theater in the area and to David Jenkins and the rest of the
Jobsite gang for the opportunity to work with such talented and dedicated theatre
professionals. Alvin, his lovely wife Clare, and their feline chum Theodore reside in
Sarasota.