A Killer Rock Musical by Steven Cheslik-DeMeyer, Tim Maner, and Alan Stevens Hewitt
Directed by David M. Jenkins
Extended Oct. 14 – Nov. 6, 2016
Thu. – Sat. 8pm, Sun. 4pm & 8pm
Tickets: starting at $29.50
Preview Performances: Oct. 12 – 13 | Wed. – Thr. 8pm | Tickets: $15
Jaeb Theatre, Straz Center for the Performing Arts
Jobsite continues the 2016-17 season with their third co-production with the Straz Center in the Jaeb Theater (Return to the Forbidden Planet, Silence! The Musical). Bay Area audiences are in for another just-in-time-for-Halloween treat with the Drama Desk Award-nominated LIZZIE, a killer rock musical that is taking the nation by storm.
Four ferocious women front a savage six-piece rock band to tell the story of Lizzie Borden, America's favorite double axe-murderess and Victorian hometown girl-next-door. In 1892 on a sweltering August day in a small New England town, a well-to-do-elderly man and his second wife were brutally murdered with an axe in broad daylight. Lizzie Borden, their youngest daughter, was the prime suspect. She was arrested and tried for the crime, but, with no actual witnesses to the hideous event, was acquitted.
The murders remain unsolved making Borden an enduring pop culture icon to this day. History tells us Lizzie was innocent, but the legend as still chanted in schoolyards and playgrounds to this day leaves no doubt about her guilt. Full of hot rock licks, riot-grrrl attitude, and gleeful gallows humor, LIZZIE has made Top 10 lists in New York, Portland, Seattle, San Francisco, Houston, and is now ready to rock Tampa!
LIZZIE, whose creators describe as "an epic rock concept album come to life on stage" debuted at the Living Theater in New York in 2009. Ralph Remington, former director of the theater division of the NEA called Hamilton, Here Lies Love, and LIZZIE "the future of the American musical. Get ready."
This set of Lizzie videos showcases the first time the cast rehearsed with the band.
Read More »
Check out a ton of videos of the LIZZIE cast putting together the songs for the first time.
Read More »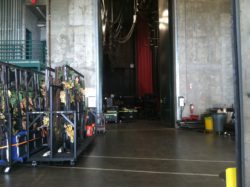 We're in need of volunteers to help us with our overlapping production schedule between the Jaeb Theater and the Shimberg Playhouse as we try to
Read More »
Previews
'Lizzie,' a rock musical about an axe murderer, is here for Halloween season – Tampa Bay Times
David M. Jenkins – Director
Jeremy Douglass – Music Director
Spencer Meyers – Assistant Director
Mark Warren – Band Leader
Matthew Ray – Stage Manager
Cast
Christina Capehart – Alice
Colleen Cherry – Lizzie
Heather Krueger – Emma
Fo'i Mealeah – Bridget
Musicians
Elwood Bond – Drums
Jeremy Douglass – Keys
Nader Issa – Bass
Tom Kersey – Cello
Rebekah Pulley – Guitar
Mark Warren – Guitar
Crew
Alison Burns Jackson – Choreographer
David Cohen – Sound Engineer
Reuben Hirsh – Lighting Designer
Brittany Reuther – Costume Designer
Brian Smallheer – Scenic Designer
Julia Smith – Directing Apprentice
Blog Us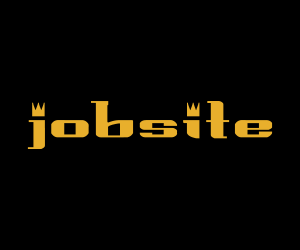 Want to add a groovy graphic like this to your blog or website?
Jobsite provides a variety of cool banners that you can put on your website. AND they update automatically. So just drop it in once, and when we're ready for our next show, we'll update the graphic, and it'll automatically update on your site too!