By Sharr White
Directed by Summer Bohnenkamp and David M. Jenkins
May 1 – 24, 2015
Thu. – Sat. 8pm, Sun. 4pm
Tickets: $28
Preview Performances: Apr. 29 – 30 | Wed. – Thr. 8pm | Tickets: $14
Shimberg Playhouse, Straz Center for the Performing Arts
Creative Loafing Best of the Bay
Southeastern US Premiere
Annapurna is a moving and explosive new play by critically-acclaimed emerging playwright Sharr White, who had two plays running on Broadway in 2014. Driven by the emotionally-charged relationship between an estranged husband and wife, Jobsite's production stars Bay area stage icons Paul Potenza and Angela Bond as Ulysses and Emma.
Wearing nothing but an apron and an oxygen tank, Ulysses unexpectedly finds his wife Emma knocking on his trailer door as he's making his dog dollar-store sausage on the stove. It's been 20 years since their marriage was torn apart by an event that Ulysses can't remember and Emma can't forget. In the spirit of some of the greatest American dramas, Annapurna is built upon the hopefulness of reconciliation and the simplest of setups – two people alone in a room. Passionate, funny, fierce.
"For anyone who has ever loved and lost, or attempted to reconcile with a loved one or member of the family, this play speaks loud and clear in both its humor and pathos," notes director David M. Jenkins. "That's a very hard line to walk and this play handles it with an unbelievable deft touch. Not to mention, this is truly an incredible showpiece for two actors, and Paul and Angela will, I guarantee, light that stage on fire. I cannot wait to share this with Tampa Bay, it's easily one of the best plays I've read in years and I am honored that Jobsite is the first in the area to produce it."
Annapurna's world premiere took place at The Magic Theatre in San Francisco in 2011, and ran in New York last April starring real-life married couple Megan Mullally and Nick Offerman. Among White's other plays, two have opened on Broadway: The Other Place in 2012 and The Snow Geese (starring Mary Louise Parker) in 2013.
Talkback
The audience for the Sun. May 17 performance is invited to a post-show talkback / Q&A with the actors and co-directors.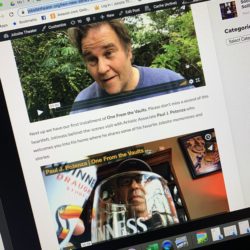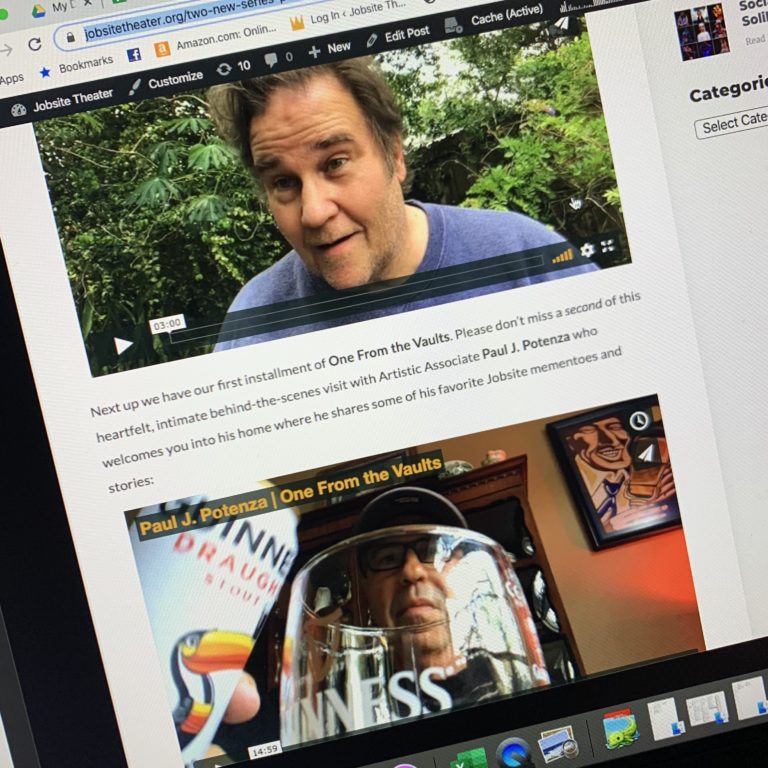 Last week we announced the launch of two new online series while we practice social distancing in the hopes it allows us meet again that much
Read More »
Jobsite's 'Annapurna,' about a former couple, directed by a current one – Tampa Bay Times
Story of divorced couple brings tears, laughs – Bay News 9
Summer Bohnenkamp – Director
David M. Jenkins – Director
Matthew Ray – Stage Manager
Cast
Angela Bond – Emma
Paul Potenza – Ulysses
Crew
Tiffany Daiber – Asst. Stage Manager
Kaylin Gess – Lighting Designer
David M. Jenkins – Sound Designer
Roz Potenza – Props and Costume Assistance
Brian M. Smallheer – Scenic and Lighting Designer
Beth Tepe-Robertson – Costume Designer
Blog Us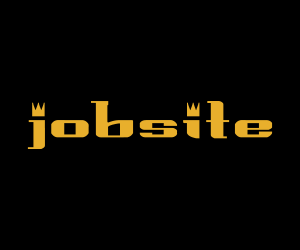 Want to add a groovy graphic like this to your blog or website?
Jobsite provides a variety of cool banners that you can put on your website. AND they update automatically. So just drop it in once, and when we're ready for our next show, we'll update the graphic, and it'll automatically update on your site too!