Annapurna is A Must See!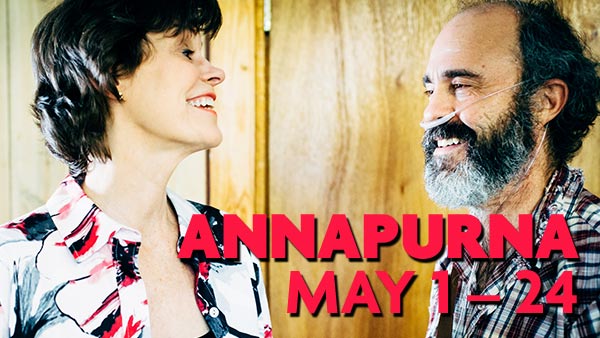 Annapurna received instantaneous standing ovations after every performance opening week. Were you there? Opening night was one of the best nights I've spent in a theater in a long time, it was thrilling to hear that full house go from howling laughter to still silence as Angela and Paul led them on an epic journey. I'll not soon forget it!
If you were there we'd sincerely appreciate your help in spreading the word to your friends and colleagues. We'd also love to directly hear what you thought about the show.
If you weren't able to make it, we certainly understand. There was a ton going on last week with drafts and derbies and festivals and playoffs. We still have a bit of time left on stage! We only ask that you please get your tickets in advance! You may of course buy online, but we recommend calling 813.229.7827 to save on fees. Don't forget you can still get a mini-season ticket for this show and Occupation, saving you over 20%.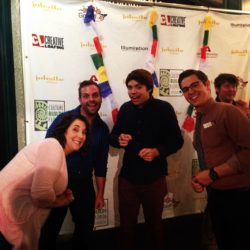 Miss the opening night festivities, including our party at Fodder & Shine? Check out the photos over at Instagram!
Give Day Tampa Bay
May 5 from midnight to midnight!
Give Day Tampa Bay is a 24-hour online giving challenge led by the Community Foundation of Tampa Bay and the Florida Next Foundation.
The event showcases local nonprofits and makes giving easy, whether you are a first-time donor or a long-time supporter. All it takes is a couple of clicks on your smartphone, tablet or computer.
Additional gifts will be made all day as incentives and prizes thanks to the generosity of businesses and private donors, making your gifts even more meaningful.
Share: