Several good things to share/remind you of today, so let's get crackin':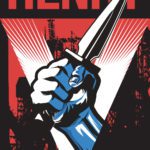 Perhaps our most popular news for the week is that we've set audition information for the 2020/21 season, as well as transparency about how uncertainty will factor in to how we re-open. Nevertheless, there IS a plan …
Speaking of plans, all of this down-time gives us an opportunity to re-focus and re-vitalize our board and volunteer committees. We need folks JUST LIKE YOU. There are so many ways to help us right now, even while staying at home. It's easier than you think!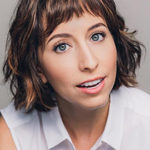 Ensemble member Tatiana Baccari (Cloud 9, Othello) talks candidly about what our ensemble theater approach means to her.
Last week's throwback was to 2018 and Taylor Mac's HIR, featuring the "LGBTTQQSSIAA" monologue from ensemble and board member Roxanne Fay.
You still have until Friday to join our second round of MadLib the Bard!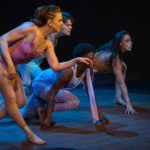 Over the past two weeks we've released flashback videos on Facebook of our Jan/Feb production of A Midsummer Night's Dream. We began both halves of the production with a wordless sequence featuring Jeremy Douglass' amazing original score and Katrina Stevenson's inspired choreography. These sequences were designed to begin immersing the audience into our unique world, and set up the characters and relationships of that half. We appreciate Chris Jackson and CineView Studios for the tape!
The top of our first half:

Jobsite Theater | A Midsummer Night's Dream top of show from Jobsite Theater on Vimeo.
And the top of the second:

Jobsite Theater | A Midsummer Night's Dream top of second half from Jobsite Theater on Vimeo.
We would also like to remind you that we've got some really great stuff in our One From the Vaults and Socially-Distant Soliloquies series.
Coming soon we will have more videos for both of those series, the Q&A video with stage manager Vivian Rodriguez, and the vote for who reads our second MadLib.
Stay tuned!
If you enjoy this content while the theater is shut down amid the coronavirus crisis, we urge you to leave a "tip" by donating any amount whatsoever. Every $1 counts at a time like this. Whatever we raise now while we cannot earn through ticket sales (where 65% of our annual revenue comes from) will help ensure that once we re-open we won't skip a beat.