Today we bring you Summer Bohnenkamp-Jenkins, who plays the whipped-cream huffing, bouncy, "scene-stealing" Rita in The March of the Kitefliers. In the show, Rita is Sam's co-worker and Julia's best friend – so she's the one responsible for the show's love connection early on, and overall provides a tremendous amount of comic relief.

How old were you when that photo was taken? Do you remember where it was and who took it? I was probably 3ish. It was by my swing set in my grandparents yard. My grandmother would have taken it.
What were you doing? Showing my ass.
Did someone ask you to do that particular pose? I don't think I ever have to be asked to do that. It seems to come naturally
Can you guess what you were thinking? "Hey, look at me, look at me!!"
Did you have a favorite TV show at the time? I'm not good with time, but I remember watching lots of Benny Hill, Archie Bunker, Good Times, Happy Days, Love Boat, Fantasy Island (that one might have been my fav), Knots Landing, Dukes of Hazzard …
A favorite outfit? Believe it or not, I remember that t-shirt that I have on in the picture. It said "Move over world. Here I come."
A hero? I think Wonder Woman was near the top of my list at the time.
Who was your best friend then? Heather Bearden
What was your favorite "make believe" game? I'd have "dinners" with my grandfather. I asked him if he wanted to "smoke a reefer cigarette" after one of our "dinners." That may have been our last one. Not sure, it was 30 years ago.
What do you miss most about childhood? My grandmother. Not having a job. Getting an allowance (for doing nothing … ever).
If you could tell yourself at the age of that photo one thing as the age you are now – what would it be? Wow, too many things to list. And anyway, you have to figure things out for your self in the right time. No matter what you're told (even if you went back in time and told yourself), you don't know until you know.

Think back to roughly the time that photo was taken – did you have a grand aspiration of what you wanted to be when you grew up? At 3, I don't even think you know that you're going to grow up. My only aspiration that I can recall was surpassing my grandmother in height. I checked everyday.
How far did you ever get with that dream, and why did you eventually give it up? Oh, I didn't give up — I'm taller than her.
What have you retained as part of your identity from childhood? Cynicism. I've been a nay-saying party pooper and critic since way back. I told my mother, when I was 2, that "I look(ed) ridiculous" in my Halloween costume. I hated everything that was supposedly "fun" … the Fair, Gasparilla (except that you got off of school), rides, theme parks, etc. I've retained my dislike of all those things to this day.
As an adult, do you ever find yourself daydreaming? Fantasizing anything vividly while either awake, asleep or zoned out? All the time.
If you could have a super power – what would it be? I want to have the get-cash-out-of-any-ATM power, like that kid on Heroes.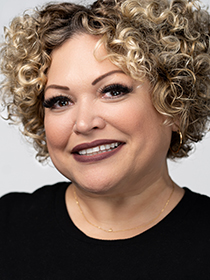 (For those of you who made it all the way through this and still aren't sure what the hell this is all about, we're running this series on all of the artists involved in
The March of the Kitefliers
. We've done artist profiles leading up to other shows, but considering one of the major themes of the play, I really felt this format was very fitting. Seriously ladies and gentlemen, if you're a browser of this blog and not a regular theatergoer – please make

Kitefliers

the one Jobsite show you see this year. If you saw the show the first time, we promise you it will be better the second time around.)