By Neil Labute
Directed by Ami Sallee
Jan. 25 – Feb. 11, 2007
Thu. – Sat. 8pm, Sun. 4pm
Tickets: $19.50 – $24.50
Shimberg Playhouse, Straz Center for the Performing Arts
The southeastern US premiere!
The black jock, the fat dork and the white cheerleader – 12 years later. In true Neil LaBute (The Shape of Things, Fat Pig, In the Company of Men) fashion, 45-degree turns run rampant, keeping both the audience and characters on their toes. He targets small town middle America for a new tale of manipulation, exploitation, race and infidelity through the story of an interracial love triangle.
Belinda and Cody Phipps are a typical Midwestern couple: teenage sweethearts, children, luxurious home. Typical… except Cody is "rich, black and different," according to Belinda, who is white and becomes attracted to a former classmate (Ryan McCarthy) who is also white and acts as the show's untrustworthy narrator.
As the men battle for her affections, Belinda and Cody frankly doubt the foundation of their initial attraction, opening the door wide to a swath of bigotry and betrayal. Staged on continually shifting moral ground that challenges our notions about gender, ethnicity and even love itself, This Is How It Goes fearlessly explores the myriad ways in which the wild card of race is played by both black and white in America.
This is How it Goes concluded it's 3-week run last night. It was a high artistic success, and as with Books (abridged) before it, we
Read More »
by Susanne Nielsen Some years ago a film called The Shape of Things by author/playwrite Neil LaBute turned heads. His characters played mind games that
Read More »
Check out the glowing review of Neil LaBute's This is How it Goes. It's online today, looks like it will be in the print version
Read More »
From David, one of our opening weekend subscribers: Another good show with good performances, particularly Ryan with his mountain of dialog to memorize. This show
Read More »
Last night's opening of This is How it Goes was a rousing success. We had a good crowd for an opening Thursday night (especially with
Read More »
Blog Us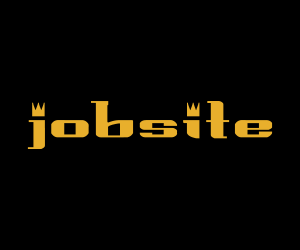 Want to add a groovy graphic like this to your blog or website?
Jobsite provides a variety of cool banners that you can put on your website. AND they update automatically. So just drop it in once, and when we're ready for our next show, we'll update the graphic, and it'll automatically update on your site too!