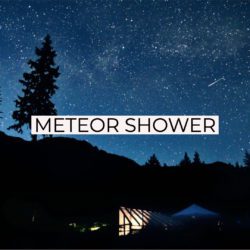 Hopefully you've all seen the plays lined up for our 21st season, kicking off with a Meteor Shower — a hot new comedy from the "wild and crazy" mind of Steve Martin (yes, that Steve Martin). We think it's a doozy of a line-up, and we're going to award one fan with 2 Rock Star passes for the whole shebang before tickets even go on sale to the public! MADNESS, WE TELL YOU!
Rock Star passes are good for 2 seats to all 6 plays in the season and include perks we don't even sell to the regular public: reserved seating anywhere you want in the theater, an autographed show poster, invitations to private events, and free entry into everything else we have going on all year like fundraisers and our Jobsite Rocks! end of the year party. You'll also enjoy standard season passholder benefits like unlimited free exchanges and the ability to bring friends at a discount. These passes normally sell for $700, and so this is a great prize for some lucky someone!
So how do you score this awesomeness? On April 30 we celebrate an online day of giving that is taking the place of the community-wide #GiveDayTB. We're calling this year's event #GiveJobsite20, a nod to our 20th Anniversary Season and the magic of crowd-sourcing. We would love your help in spreading the word to your friends and colleagues about the event by telling a short story about why you're a fan. Maybe it's just about the first show you saw, or your favorite artist you come back to support again and again, or because of the work we do bringing middle and high schoolers to the theater, or because of our dedication to regional artists, or simply because we offer up shows you can't see anywhere else. We're asking folks to make a short video (2m or less) using your phone or whatever you have available telling your story and asking that others consider supporting us as well on the big day. Heck, maybe it's just a 10 second clip of you saying congratulations on 20 seasons — anything goes! Once you have your clip ready, let us know! If you use Facebook you can post it directly to our event's wall. @ us on Twitter or Instagram (@jobsitetheater) or send your link or file via email to comments@jobsitetheater.org. Are you camera shy? Why not just record your voice and throw up some images or video from our website? Or even point your phone at your cat or an old ticket stub and talk off-screen.
Artists as well as fans are encouraged to submit!
All submissions from now through April 29 at 11:59p will be automatically entered into this contest, and we will draw a random winner ON #GiveJobsite20, Tue., Apr. 30. The winner will also be invited as our guest to the donor appreciation event at The Refinery that night from 6-8p and enjoy a free drink and delicious treats as we celebrate what we hope is a great day.