By Neil Labute
Directed by David M. Jenkins
Extended! May 12 – Jun. 5, 2011
Thu. – Sat. 8pm, Sun. 4pm
Tickets: $24.50
Shimberg Playhouse, Straz Center for the Performing Arts
Jobsite's reasons to be pretty has plenty of rewards. Few playwrights have LaBute's gift for dialogue, and the writing in the play's most memorable scenes are indeed masterful. – St. Petersburg Times
A love story about the impossibility of love, reasons to be pretty introduces us to Greg, who really, truly adores his girlfriend, Steph. Unfortunately, he also says something stupid to his best friend, and when it gets back to her all hell breaks loose.
A hopelessly romantic drama about the hopelessness of romance, reasons to be pretty is the final act in the trilogy including The Shape of Things and Fat Pig.
Neil Labute's award-winning love story about the impossibility of love MUST CLOSE on Sun., June 5. There are only 8 more opportunities to see this
Read More »
David M. Jenkins – Director
Matthew Ray – Stage Manager
Cast
Kari Goetz – Steph
Chris Jackson – Kent
Grace Santos Feeney – Carly
Dayton Sinkia – Greg
Crew
Summer Bohnenkamp – Assistant Director
Bridgette Dreher – Scenic Artist
Alexandra Gonzalez – Intern
David M. Jenkins – Sound Designer
Greg Newcomb – Poster Artist
Brian M. Smallheer – Scenic and Lighting Designer
Katrina Stevenson – Costume Designer
Blog Us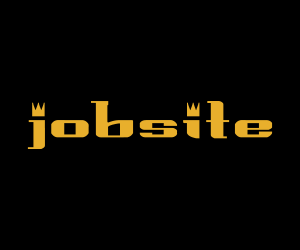 Want to add a groovy graphic like this to your blog or website?
Jobsite provides a variety of cool banners that you can put on your website. AND they update automatically. So just drop it in once, and when we're ready for our next show, we'll update the graphic, and it'll automatically update on your site too!