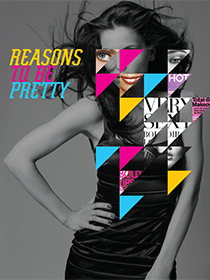 By Neil Labute
Directed by David M. Jenkins
Extended! May 12 – Jun. 5, 2011
Thu. – Sat. 8pm, Sun. 4pm
Tickets: $24.50
Shimberg Playhouse, Straz Center for the Performing Arts
Media
Cast & Crew
Patron Reviews
Season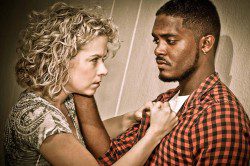 A love story about the impossibility of love, reasons to be pretty introduces us to Greg, who really, truly adores his girlfriend, Steph. Unfortunately, he also says something stupid to his best friend, and when it gets back to her all hell breaks loose.
A hopelessly romantic drama about the hopelessness of romance, reasons to be pretty is the final act in the trilogy including The Shape of Things and Fat Pig.
"… flows with the compelling naturalness of overheard conversation. " – The New York Times

"It is tight, tense and emotionally true, and it portrays characters who actually seem part of the world that the rest of us live in." – Time Magazine
"Dayton Sinkia gives a near-perfect performance, one so definitive that I can't imagine [Greg] played by any other actor … Kari Goetz as Steph is also superb, passionately upset by Greg's remarks and very funny as she tries gamely to restore her lost dignity…. See it with someone you find gorgeous." – Creative Loafing
"Jobsite brought Neil Labute's Tony nominated play to life in a palpable and refreshingly forward thinking manner I've come to expect. Jobsite's wonderfully gifted cast shines once again in this alarmingly relevant production…. I thoroughly enjoyed reasons to be pretty." – OnstageTampa
"Jobsite's reasons to be pretty has plenty of rewards. Few playwrights have LaBute's gift for dialogue, and the writing in the play's most memorable scenes are indeed masterful." – St. Petersburg Times
"The acting was superb and the fight scenes beautifully choreographed…" – Found Randomly
Cast & Crew
David M. Jenkins – Director
Summer Bohnenkamp – Assistant Director
Cast
Kari Goetz – Steph
Chris Jackson – Kent
Grace Santos Feeney – Carly
Dayton Sinkia – Greg
Matthew Ray – Stage Manager
Crew
Bridgette Dreher – Scenic Artist
Alexandra Gonzalez – Intern
David M. Jenkins – Sound Designer
Greg Newcomb – Poster Artist
Brian M. Smallheer – Scenic and Lighting Designer
Katrina Stevenson – Costume Designer
Patron Reviews
Via Facebook
Fantastic show. Very entertaining, and great acting. – Alex Algari
Was GREAT! – Cheryl Blocker
Loved the show! Actors did an excellent job as always. – Kelly Lamb Feinerman
AMAZING show tonight! Everyone ROCKED! it made my heart happy 😉 thank you for an great evening! – Jaime Giangrande-Holcom
Saw it last night. Great show!! – Sandra Corona Johnson
Really enjoyed last night! What a great performance! – Carolyn Day
Enjoyed the show! Congratulations on your opening! – Jess Alexander
Wow. Great. What a character study. I knew all those people. Superb performance, guys. – Jim Bowman
reasons to be pretty was another exhibition of excellence from Jobsite on the heels of their masterful Yellowman. The caliber of talent in this area is so high it is embarrassing. Some very real, honest, intense emotions displayed on stage. And a Canadian! – David Hood
Go see Jobsite Theater's play reasons to be pretty!!!!!! It is a funny play!!! – Beth Hyde Hood
Wonderful job last night! – Molly Healy
Nothing like a LaBute play to make you think about how you talk to your partner. Thanks once again, Jobsite, for a powerful, thoughtful performance. – Susan Oliver
Congratulations to Jobsite Theater for another well-done play, reasons to be pretty. BRAVO! – Bob Westphal
It was a great show, very funny and that cast was amazing and very talented! Everyone should go see it! – Frankie Del Roasario
It's a great play and the actors are all great. – Aly Gee
reasons to be pretty was a fantastic show. Go see it. Now. – Alexander Michael McGreevy
Just saw a fantastic play, reasons to be pretty at the Jobsite Theater. (Go see it!) – Kelly O'Brien
Saw reasons to be pretty today. Painful. Funny. Brilliant performances. Some of the best work I've seen out of already impressive folks. – Michael McGreevy
Saw reasons to be pretty on Friday night. Awesome play! Good job everyone! The actors were amazing! – Brandon Schuster
reasons to be pretty was one of the best shows I've seen at Jobsite. Great job cast and crew! – Jen Marshall
The show was fantastic! Keep it up! – Fontaine Schroyer
i had the pleasure of watching my two awesome friends, Grace Feeney and Dayton Sinkia bring their characters to life tonight in Neil Labute's reasons to be pretty at Jobsite Theater… and love love loved every second of it – Janine Phan
Via Twitter
My wife and I enjoyed it greatly. You guys do tremendous work. – Sanford Betz
Blog Us
Want to add a groovy graphic like this to your blog or website?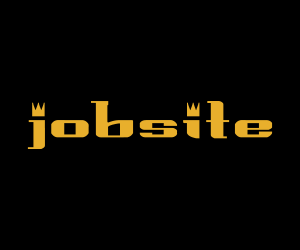 Jobsite provides a variety of cool banners that you can put on your website. AND they update automatically. So just drop it in once, and when we're ready for our next show, we'll update the graphic, and it'll automatically update on your site too!
Share: