By Joe Popp
Directed by R. M. Lawrence
Jan. 4 – 20, 2002
Shimberg Playhouse, Straz Center for the Performing Arts
Feb. 1 – 2, 2002
Galapagos Art Space, New York City
Joe Popp (Joe Popp Band, Whirligig – A New Rock Musical, Shakespeare in the Park's Macbeth) brings his inimitable talent back to Tampa with this world premiere rock musical directed by R. M. ("ranney") Lawrence (Zora Neale Hurston, The Ruins, Whirligig – A New Rock Musical). Concluding the Tampa engagement, MAXWELL will be traveling to New York City's Galapagos Art Space February 1 – 2.
MAXWELL tells the story of Joseph Maxwell, a prodigal genius born to working-class parents who, under the tutelage of Stephen Hawking, devises a plan to end mankind's need to work, starve, suffer or toil with the introduction of his Maxwell Machines – a new invention carrying the most complex algorithm mankind has ever known that perfects real time intelligence.
Problems arise once mankind becomes disillusioned and bored due to the Maxwell Machines' invasion of every sector of life. Joseph Maxwell becomes caught up in his own power and glory as the play moves forward until society, aided by Maxwell's best friend as well as girlfriend, rebels to overthrow the machines and Maxwell's regime.
MAXWELL ends on a note of reflection and the recurring notion that "So many times in life/What we need is inches away/But we're too distracted to grab it."
Jobsite promises an explosive production, fueled by high-energy music of varying styles (rock, cowpunk, gospel, even Broadway-style showtunes) by Joe Popp and the impeccable direction of R. M. Lawrence.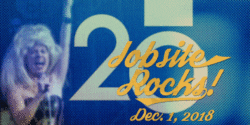 With only a few weeks left until the Jobsite Rocks! 20th Birthday Bash, we wanted to give you a complete update of the acts performing
Read More »
"ranney" – Director
Joe Popp – Composer, Lyricist & Playwright
Summer Bohnenkamp – Stage Manager
Cast
Nevada Caldwell – Rosa
Jason Evans – Oscar
Christen Hailey – Ensemble
Chris Holcom – Steven Hawking
David M. Jenkins – Joseph Maxwell
Michael C. McGreevy – Gerhardt
Harry Richards – Ensemble
Ami Sallee – Louisa
Mark Trent – Ensemble
Tanesha Warren – Ensemble
Crew
Dickie Corley – Light Designer
Kevin Kennedy – Sound Designer
Joy Platt – Costume Designer
Brian M. Smallheer – Scenic Designer
Blog Us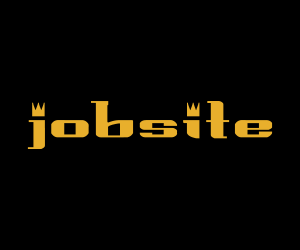 Want to add a groovy graphic like this to your blog or website?
Jobsite provides a variety of cool banners that you can put on your website. AND they update automatically. So just drop it in once, and when we're ready for our next show, we'll update the graphic, and it'll automatically update on your site too!