The Hound of the Baskervilles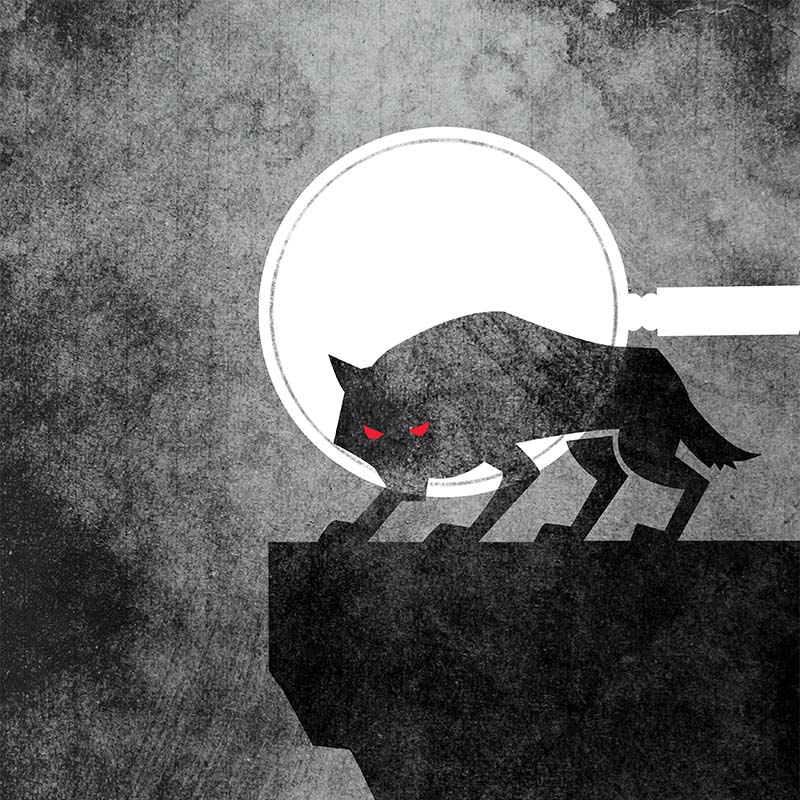 The Hound of the Baskervilles
By Sir Arthur Conan Doyle
Adapted by Peepolykus and Steven Canny
Directed by Katrina Stevenson
Jan. 8 – Feb. 2, 2014
Thu. – Sat. 8pm, Sun. 4pm
Tickets: $28
Shimberg Playhouse, Straz Center for the Performing Arts
Creative Loafing Best of the Bay
Theatre Tampa Bay Nominated
An ancient family curse, a desolate moor, a spectral hound and a deranged killer on the loose! The Hound of the Baskervilles is the most celebrated Holmes story of all, a masterpiece of mystery and suspense. One after another, the male heirs of the Baskerville family are being knocked off. Sherlock Holmes, self-proclaimed "greatest detective of all time," sends Dr. Watson to the countryside in order to prevent more bloodshed, and naturally mayhem (and, in this case wackiness!) of various kinds ensues.
Fans of Jobsite's previous sold-out productions of The 39 Steps and the (abridged) plays will not want to miss this similarly-veined three-person tour-de-force starring Giles Davies (Sherlock Holmes, et al), David Jenkins (Dr. Watson) and Shawn Paonessa (Sir Henry Baskerville, et al).
In 2007, London's Peepolykus theater company broke box office records at West Yorkshire Playhouse (also the birthplace of The 39 Steps) with this ingenious adaptation, completely selling out its entire five week run. After touring to Oxford Playhouse, Winchester Theatre Royal, and Liverpool Everyman the show transferred to the West End for a season at The Duchess Theatre, and then finally New York.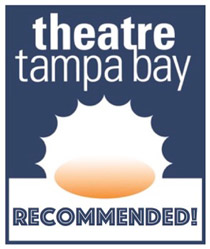 Katrina Stevenson – Director
Matthew Ray – Stage Manager
Cast
Giles Davies – Sherlock Holmes, et. al.
David M. Jenkins – Doctor Watson, et. al.
Shawn Paonessa – Sir Henry Baskerville, et. al.
Crew
Naomy Ambroise – Assistant Stage Manager
Nick Hoop – Assistant Stage Manager
Brian M. Smallheer – Scenic/Lighting Designer
Dave Steinweg – Sound Designer
Katrina Stevenson – Costume Designer
Congratulations to the entire company for tonight's wonderful show! It was so well done and so very enjoyable. Thank you for a great evening. – Elissa O. Getto
Just wanted to say we thoroughly enjoyed Hound of the Baskervilles. We had been thinking of not coming into the city yesterday since it was such a nice day and we were working outside in the yard. We are both very glad we decided to. Very, very hilarious […] It truly "works" with the three of you together! Everyone around us were enjoying it, too! Thanks for a funny Sunday! – Dona & John
… a hilarious send-up of the dark "Hounds" – fabulous actors, incredible directing, wonderful (and really interesting) music, and creative and highly functional set! Just a great production, all the way around … Guess it's time for season tickets to your theater, too. Congrats! – Karen Buesing
The Hound of the Baskervilles was so incredible! Sometimes you get to just sit as an audience member and learn. Thank you Jobsite Theater for a wonderful night out. – Ryan Bernier
Excellent show tonight! The guys looked like they were having fun … I know we did! – Lisa Doelling Carlson
AMAZING SHOW LAST NIGHT!!!! repeat for every other show possible … all three performances were simply perfect! – Jason Vaughan Evans
Had a great weekend…saw The Hound of the Baskervilles with Jobsite Theater and absolutely loved it – would definitely recommend it if you're looking for something to do this weekend! – Rachel Tohn
I seriously can't recommend Hound of the Baskervilles over at Jobsite Theater highly enough. It's the funniest show I've seen in a very long time and maybe my favorite Jobsite show ever (sssshhh!). Truly, there were times I missed what was said because I was laughing so hard. Go see for yourself. – Lisa Hoover McGreevy
This is SUCH a good show. Don't miss it. We all need more laughter in our lives!!!! – Rebecca Becnel Heimstead
Such a great show last night! Thank you so much for sharing your work and talent with us. We had such a wonderful evening. – Joey Bartell
I laughed until I cried! Spectacular show, all! – Bee Robinson
@jobsitetheater @StrazCenter Truly an AMAZING performance! @fsu2626 and I laughed the entire show! Bravo!!! – @TheKatLewis
Amazing performance again by the @jobsitetheater theater! This performance is one of their best! – @fsu2626
The Hound of the Baskerville was hilarious! I really enjoyed tonight. Another awesome show by @jobsitetheater #sherlockawesomeness
Great production inside and out, beginning to end!! Well done everyone! Congratulations! – Elizabeth Fendrick
Really good show tonight — the performances were wonderful!–and whoever chose to use the Vitamin String Quartet rocks! I've really enjoyed watching your performances this season. – Jimmy Kontos
If you want to have a GREAT night out and laugh until you think you will drop check out the Jobsite Theater this month. You will not regret it. And there are great places to eat within walking distance downtown. – Pattie Schultz
Opening Night was BRILLIANT! Great job cast, crew, designers and directors. So amazingly funny and fun. All around – sets, lights, music/sound, costumes, acting and directing. The script is great, too. I look forward to seeing it again next weekend. – Brad Casey
Great show! I don't want to share spoilers, but the beginning of the second act was especially fun. You've got to be the hardest working team in show business! – Roberta Phillips
That was hilarious! Tremendously fun! – Susan Oliver
Enjoyed Jobsite's The Hound of Baskervilles last night. It's laugh out loud funny. Cast is outstanding and the set once again is amazing. This season just gets better and better. Highly recommend that you go see this show. – Kim Smallheer
Wonderful show! <3 – Jessica Ligeia Nite
Was an awesome comedy by this cast of three. Highly recommend! – Beth Pence Tohn
A bloody, silly good time. And the passion. You can't forget the passion…. Thank you for having me & for being a ceaseless trio of Awesome – Desiree Fantal
It was such an awesome show. LOLed all the way through. Thanks boys for a very funny evening 🙂 – Jaime Giangrande-Holcom
It was an excellent show, thank YOU. – Christine Krieg
Great show, everyone! Hilarious! We loved it! – Stephen Ray
I won't "beat around the bush" go see The Hound of the Baskervilles @jobsitetheater – it was fantastic! – @JamisonHudson
Really dug "The Hound of The Baskervilles" show last night @StrazCenter / @jobsitetheater. Go see it – @jasonsowell
I hope @jobsitetheater will forgive my tweeting. Hound of the Baskervilles was a riot! Laughed like crazy! #tampatheater #tampa – @ladriaan