The Hound of the Baskervilles
By Sir Arthur Conan Doyle
Adapted by Peepolykus and Steven Canny
Directed by Katrina Stevenson
Jan. 8 – Feb. 2, 2014
Thu. – Sat. 8pm, Sun. 4pm
Tickets: $28
Shimberg Playhouse, Straz Center for the Performing Arts
Giles Davies, David Jenkins, and Shawn Paonessa must be the hardest-working actors in Florida this month. Playing a dozen roles in the fast-paced Hound of the Baskervilles, they run on- and offstage and in and out of costume so quickly, it's amazing they don't lift off the ground and start flying ... kudos to the actors for their heroic hijinks. – Creative Loafing

Creative Loafing Best of the Bay
Theatre Tampa Bay Nominated
An ancient family curse, a desolate moor, a spectral hound and a deranged killer on the loose! The Hound of the Baskervilles is the most celebrated Holmes story of all, a masterpiece of mystery and suspense. One after another, the male heirs of the Baskerville family are being knocked off. Sherlock Holmes, self-proclaimed "greatest detective of all time," sends Dr. Watson to the countryside in order to prevent more bloodshed, and naturally mayhem (and, in this case wackiness!) of various kinds ensues.
Fans of Jobsite's previous sold-out productions of The 39 Steps and the (abridged) plays will not want to miss this similarly-veined three-person tour-de-force starring Giles Davies (Sherlock Holmes, et al), David Jenkins (Dr. Watson) and Shawn Paonessa (Sir Henry Baskerville, et al).
In 2007, London's Peepolykus theater company broke box office records at West Yorkshire Playhouse (also the birthplace of The 39 Steps) with this ingenious adaptation, completely selling out its entire five week run. After touring to Oxford Playhouse, Winchester Theatre Royal, and Liverpool Everyman the show transferred to the West End for a season at The Duchess Theatre, and then finally New York.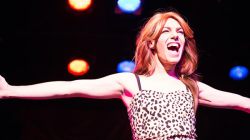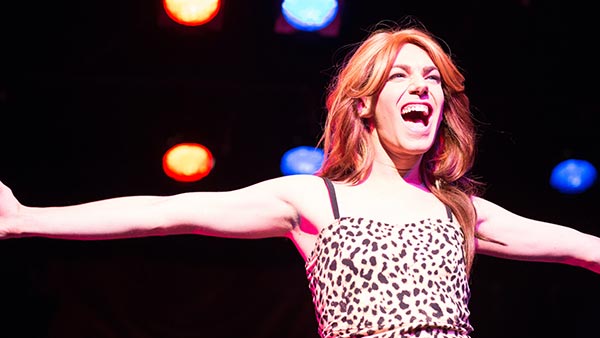 Thanks to everyone who had a hand in making 2014 our best year to date in just about every measurable way.
Read More »
Katrina Stevenson – Director
Matthew Ray – Stage Manager
Cast
Giles Davies – Sherlock Holmes, et. al.
David M. Jenkins – Doctor Watson, et. al.
Shawn Paonessa – Sir Henry Baskerville, et. al.
Crew
Naomy Ambroise – Assistant Stage Manager
Nick Hoop – Assistant Stage Manager
Brian M. Smallheer – Scenic/Lighting Designer
Dave Steinweg – Sound Designer
Katrina Stevenson – Costume Designer
Blog Us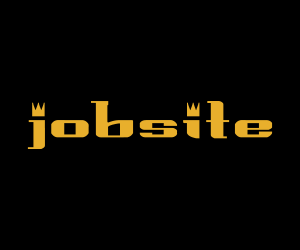 Want to add a groovy graphic like this to your blog or website?
Jobsite provides a variety of cool banners that you can put on your website. AND they update automatically. So just drop it in once, and when we're ready for our next show, we'll update the graphic, and it'll automatically update on your site too!