By Cynthia Heimel
Directed by Ami Sallee
Shimberg Playhouse, Straz Center for the Performing Arts
For any guy wanting to know what women are really thinking, A Girl's Guide to Chaos ought to be required viewing. – Tampa Tribune
Before Carrie, Samantha, Charlotte and Miranda cut a wide swath through the men of New York on HBO's acclaimed Sex and the City, Cynthia, Rita and Cleo were doing the same in A Girl's Guide to Chaos. They were the 1980s creations of Cynthia Heimel, a humorist whose books include Get Your Tongue Out of My Mouth, I'm Kissing You Goodbye and When Your Phone Doesn't Ring, It'll Be Me. If you are a fan of Fran Lebowitz, Bridget Jones' Diary or Sex and the City, you certainly won't want to miss this sassy comic venture into the romantic & sexual escapades of the urban female which Jobsite whips up late-night style!
Being single, meeting new people, dating again, safe sex, breaking up, supporting despondent friends, then repeating the whole agonizing cycle. It's the relationship hell of the modern woman, and the adult comedy A Girl's Guide to Chaos explores that hell with biting wit, sarcasm, and humor. The frustrations of being single run rampant. Some characters staunchly rely on themselves, others hide behind their loneliness, and others desperately cling to a boyfriend, because, darn it, finding a new one is the pits!
A humorist and delightful neo-feminist (someone who views men not as the problem, but part of the solution), Cynthia Heimel has regularly written for Cosmo, Village Voice, and Playboy. She is best known for her hilarious and celebrated book, Sex Tips for Girls, which A Girl's Guide to Chaos is based on. Learn about "the Great Boyfriend Crunch" and other facts of life for the contemporary single woman in this laugh out loud comedy.
Production History
Jobsite first produced A Girl's Guide to Chaos at the Shimberg Playhouse at the Tampa Bay Performing Arts Center, January 9-25, 2004. Due to popular demand, the show was held over through January 31, 2004.
A Girl's Guide to Chaos held two encore performances, April 16-17, 2005 before touring to the Amaturo Theater at the Broward Center for Performing Arts in Fort Lauderdale, April 21-23, 2005.
Blog Us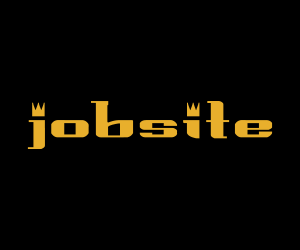 Want to add a groovy graphic like this to your blog or website?
Jobsite provides a variety of cool banners that you can put on your website. AND they update automatically. So just drop it in once, and when we're ready for our next show, we'll update the graphic, and it'll automatically update on your site too!