Jobsite Rocks! 25th Birthday Bash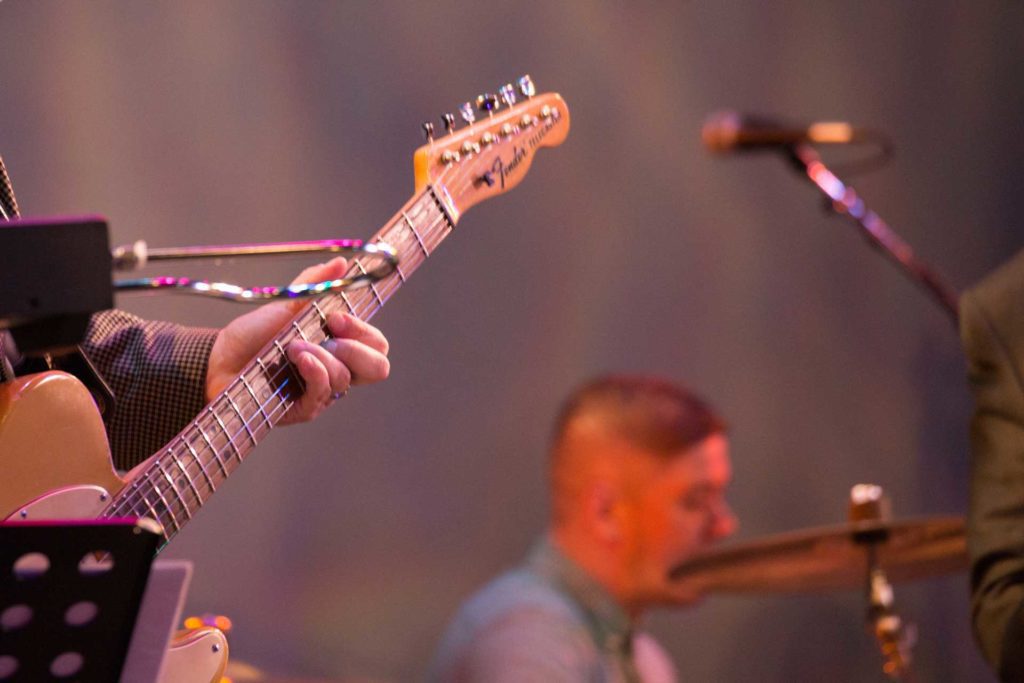 Jobsite Rocks! 25th Birthday Bash
Sat., Dec. 2, 2023
7:00 – 11:00 pm
VIP ticket information coming soon
Events in December 2023
| Sunday | Monday | Tuesday | Wednesday | Thursday | Friday | Saturday |
| --- | --- | --- | --- | --- | --- | --- |
| | | | | | | |
| | | | | | | |
| | | | | | | |
| | | | | | | |
| | | | | | | |
| | | | | | | |
We have two ticket options available for the Jobsite Rocks! event: one that gives folks access to the VIP event/full evening, the second just gets you entry to the variety show. Rock Stars get free access to the entire event as part of their package.
7:00 PM
The VIP begins in the New World Brewery Music Hall with a reception inclusive of food and drinks, as well as first crack at the silent auction.
8:30 PM
Doors for the show open, and the reception flips to a cash bar/menu.
9:00 PM
The show starts!
Watch this space for a full list of our variety show performances and the items available in the auction/drawings!
Our Jobsite Rocks! tradition is now over two decades old, and we're excited for the party of all parties this December! Join us early in the evening for a VIP reception inclusive of food and drink before an epic variety show featuring music, comedy, burlesque, and more from members of our ensemble and special guests TBA!
This is a come-as-you-wish event. There is no dress code.
If you want more information on this event as soon as it is available, make sure to sign up for our newsletter!
Since the theaters were first shut down in March of 2020, we've lost over $750,000 in revenue. At the same time, costs to produce live theater have risen astronomically at every level of operation — set and costume materials, COVID mitigation — and audiences have not returned to pre-pandemic levels.  All of this combined has meant the box office can't cover our costs — forcing us to burn through our reserves. Even a wild success like Dracula still does not wipe the losses from 2022. This will be an ongoing recovery.
Tue., Nov. 29 is
#GivingTuesday
, a world-wide day of online giving, and that weekend, Sat., Dec. 3, we will bring back our signature
Jobsite Rocks!
event for the first time since 2019. We hope that fans will participate in one or both events that week, and share our story with your friends and associates.
As of Nov. 20, we are 65% to our 2022 Annual Campaign goal of $100,000. Between #GivingTuesday and Jobsite Rocks!, we hope to close this gap out. All funds raised provide security going into 2023 and beyond, helping us not only bridge the gap at the box office but allowing us to guarantee artist salaries and hopefully take more qualified risks in our programming moving ahead.
If you donate on #GivingTuesday, Tue., Nov. 29, the first $12,500 will be matched dollar for dollar thanks to a grant from Gobioff Foundation and contributions from our board.
Can we count on you at the end of this year? Every $1 counts.
Jobsite Rocks! Performers
Performances TBA, but take a look at the fun stuff we did last year!
The Sugar Bats
Whimsical, indie-pop nerd-rock
Pantalone Productions
Rebel Rodeo, a wicked western – drag
MOSI's Science After Dark
Scientific "magic" – adult science fun
IntraVenus
Music from the veins – hip-hop
Kano88
Beat-maker, record digger, sound collage creator
Karma Candlewick
An Ode to Theatre – burlesque
Spencer Meyers and Amy Gray
"Midnight Radio," from Hedwig and the Angry Inch
The Vodkanauts
Power-lounge
Feat. special guests from the Jobsite Ensemble
Silent Auction and Drawings
VIP ticket holders to Jobsite Rocks! get first crack at the silent auctions and drawings beginning at 7pm during a private reception inclusive of food and drinks. At 8:30 we open the doors for general admission, and the first drawing happens from the stage at 9pm.
Each silent auction item will go to the highest donor on the item. Tickets for the opportunity drawings will be sold individually or in packs of 10 or 25, and you will place your tickets in the specific bins of the items you wish to try to win.
Among the items up for grabs: