Adapted by Nick Dear from the novel by Mary Shelley
Directed by David M. Jenkins
Oct. 18 – Nov. 12, 2023
Shimberg Playhouse, Straz Center
Is it even Halloween if Jobsite doesn't have something spooktacular on stage? Recent years have seen us run down a list of horror literary masterpieces and literary-adjacent works in Dr. Jekyll & Mr. Hyde, Dracula, Misery, and Edgar & Emily – and we can't wait to give Frankenstein our own special spark of life.
Childlike in his innocence but grotesque in form, Frankenstein's bewildered creature (Paul J. Potenza) is cast out into a hostile universe by his horror-struck maker (Giles Davies). Meeting with cruelty wherever he goes, the friendless Creature, increasingly desperate and vengeful, determines to track down his creator and strike a terrifying deal. Urgent concerns of scientific responsibility, neglect, cognitive development, and the nature of good and evil are embedded within this thrilling and deeply disturbing classic of both the sci-fi and gothic genres. Nick Dear's electrifying adaptation emphasizes intense human emotion and the complexities of human relationships over shock and gore, however audiences should still be advised that aspects of the story remain unsettling over 200 years after publication.
Frankenstein, based on the novel by Mary Shelley, premiered at London's National Theatre in 2011 starring Benedict Cumberbatch and Johnny Lee Miller. Potenza and Davies were last seen together in Dracula.
About the Writers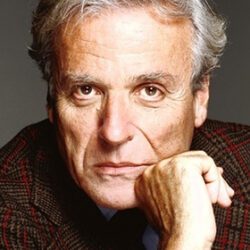 William Goldman (
Playwright,
 1931 – 2018) was one of the most influential and successful writers of his generation. Film credits include 
Masquerade
, 
Harper
, 
Butch Cassidy and the Sundance Kid
, 
The Stepford Wives
,
All the President's Men
,
The Princess Bride
 (based on his novel of the same name), 
Last Action Hero
,
The General's Daughter
,
Marathon Man
 (based on his novel of the same name) and many, many others. He co-wrote two plays with brother James Goldman: 
Blood, Sweat, and Stanley Poole
 and 
A Family Affair
. As a novelist, Goldman has penned several American classics including but not limited to 
Soldier in the Rain
(1960), 
Father's Day
 (1971), 
Magic 
(1976), 
The Color of Light
 (1984) and 
The Silent Gondoliers
 (1984). He has also written many articles for acclaimed publications on the topic of screenwriting and several non-fiction books, including 
The Season: A Candid Look at Broadway
 (1969) and 
Adventures in the Screentrade: A Personal View of Hollywood and Screenwriting 
(1983). Awards include Academy Award, Writers Guild Award and British Academy Award, for 
Butch Cassidy and the Sundance Kid
, 1969; Academy Award and Writers Guild Award, for 
All the President's Men
, 1976. Education: Oberlin College, Ohio, B.A. 1952; Columbia University, New York, M.A. 1956.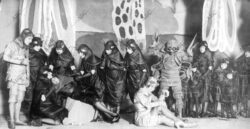 Learn more about job opportunities with Jobsite for our 25th season!
Read More »
David M. Jenkins – Director
Cast
Giles Davies
Paul J. Potenza
Blog Us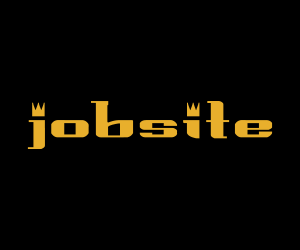 Want to add a groovy graphic like this to your blog or website?
Jobsite provides a variety of cool banners that you can put on your website. AND they update automatically. So just drop it in once, and when we're ready for our next show, we'll update the graphic, and it'll automatically update on your site too!