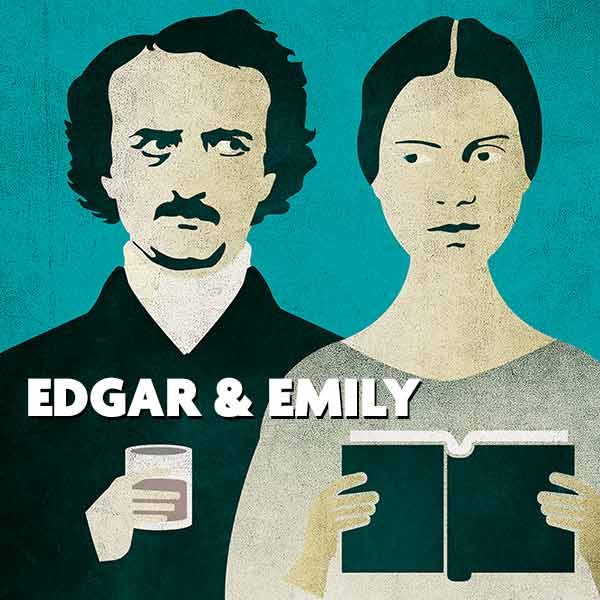 Edgar & Emily
By Joseph McDonough
Oct. 12 – Nov. 4, 2018
Thu. – Sat. 8pm, Sun. 4pm
Tickets*: $29.50
Preview Performances: Oct. 10 – 11 | Wed. – Thr. 8pm | Tickets: $18
Shimberg Playhouse, Straz Center for the Performing Arts
* Single tickets start at $29.50. Prices for individual performances will increase based on demand.
Tickets
Show Times
Media
Season
Season Tickets
What It's About
In January 1864, reclusive poet Emily Dickinson receives a surprise guest: Edgar Allan Poe. Although Poe died 15 years prior, he arrives quite alive and just as energized by death as ever before—one could say death kindly stopped for Emily, after all. Though the evening pits the pendulum of both poets' personalities against the other in this comic fantasia, Emily and Edgar find they have a lot in common despite their differences. The heart tells the tale, you know.
Why It's For You
Because you love to laugh. Because you can't wait to get out all of your Halloween decorations every year. Because you're a lit nerd, a lover of American history, or both. Because you've been simply dying for a good reason to release your inner spookykid. Because you love those TV episodes where they crossover two literary or historical figures in a meeting that never really happened but is pretty darned cool to imagine in a what-if. (And, hey, it's another 90-minute show. Y'all seem to love those!)
(And, hey, it's a bit under an hour and a half so you'll have plenty of time after to go talk about it or get on with your life.)
Why We Chose It
We've got a big ol' soft spot for Halloween, it's been the only "holiday" we've celebrated by producing a show for the past 20 years. We adore the playfulness of this script. We're thrilled to bring another non-published work for Tampa audiences, this show has in fact only had one other professional staging. We also really love that this script combines these dark literary giants (played by our own Paul J. Potenza and Katrina Stevenson), both obsessed with death in their own very unique ways, and manages to make it a laugh-out-loud comedy.
Wed., Oct. 10, 2018

Edgar & Emily - Preview
8:00 PM | Shimberg Playhouse, Straz Center

Thu., Oct. 11, 2018

Edgar & Emily - Preview
8:00 PM | Shimberg Playhouse, Straz Center

Fri., Oct. 12, 2018

Edgar & Emily - Opening Night
8:00 PM | Shimberg Playhouse, Straz Center

Sat., Oct. 13, 2018

Edgar & Emily
8:00 PM | Shimberg Playhouse, Straz Center

Sun., Oct. 14, 2018

Edgar & Emily
4:00 PM | Shimberg Playhouse, Straz Center
Advisories
Jobsite Theater does not offer advisories about subject matter, as sensitivities vary from person to person. If you have any questions about content, age-appropriateness or stage effects (such as strobe lights or theatrical fog) that might have a bearing on patron comfort, please contact us by email or phone at 813.476.7378.
Blog Us
Want to add a groovy graphic like this to your blog or website?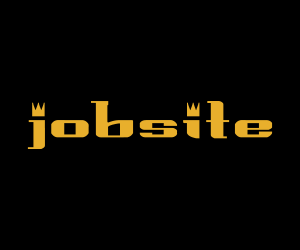 Jobsite provides a variety of cool banners that you can put on your website. AND they update automatically. So just drop it in once, and when we're ready for our next show, we'll update the graphic, and it'll automatically update on your site too!
Share: