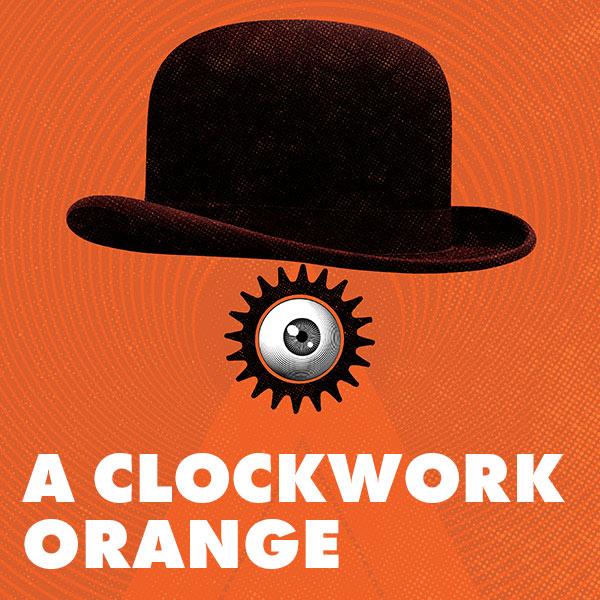 Mar. 2-27
Shimberg Playhouse
Jobsite
presents
A Clockwork Orange
by Anthony Burgess
Direction
D Granke
Set Design
Brian Smallheer
Light Design
Jo Averill-Snell
Costume Design
Katrina Stevenson
Sound Design
Jeremy Douglass
FEATURING
William Alejandro Barba, Jada Canty, Kiara Flowers, Amanda Heisey, Haley Janeda, Daniel Lennox, Jr., Brianna McVaugh, Omen Thomas Sade, Jared Sellick, and Donovan Whitney
A CLOCKWORK ORANGE is produced by special arrangement with the International Anthony Burgess Foundation.
PLEASE silence and stow all electronic devices before the performance starts. The taking of photographs and/or use of other recording equipment is strictly prohibited during the performance, but you are welcome to snap shots when the house lights are still up. Tag us on Instagram, etc., @JobsiteTheater and/or use #JobsiteRocks
Jobsite is a proud member of Theatre Communications Group, the league for professional American theater, the Network of Ensemble Theatres, Florida Professional Theatre Alliance, and Theatre Tampa Bay, the area's alliance of professional theaters. Thank you for supporting regional professional artists!
Help Us Make Our 2022 Goal!
We'll be honest: with the way things are right now and with all we are doing to keep everyone safe, there's no way that we can produce and cover basic expenses. We need your help to navigate to the other side of this pandemic so that we can continue entertaining and inspiring more than 15,000 regular audience members a year including over 3,500 middle and high school students – become part of the family by joining our Annual Campaign! Our 2022 goal is $100,000, which will allow us to continue offering affordable access to the arts while continuing to increase the quality of our shows and work toward a living wage for all our artists. We would also be happy to speak with you directly if you call 813.476.7378.
Thanks again for being with us tonight. Enjoy the show, and please let us know what you thought.
Tips Appreciated!
If you would like to drop a tip for tonight, hit Jobsite through Venmo @JobsiteTheater or select the "Other" option at JobsiteTheater.org/donate. Please tip the Straz Center directly through your app!
The Cast 
Alex – Donovan Whitney
Georgie, Brodsky, et al – William Alejandro Barbra
Old Lady, Governor, Brannon, et al – Jada Canty
Billy Boy 4, Police 3, Prisoner, Mother, et al – Kiara Flowers
Billy Boy, Police 1, Prisoner, Matron, et al – Amanda Heisey
Billy Boy 2, Girl in Bar, Woman, Rubenstein, et al – Haley Janeda
Billy Boy 3, Mr. Deltoid, Police 2, Pedophil, Joe, et al – Daniel Lennox, Jr.
Pete, Warder, Minister, et al – Brianna McVaugh
Dim, Prisoner, Comedian, et al – Omen Thomas Sade
Alexander, Chaplain, Father, et al – Jared Sellick
A Note from the Director
If you came tonight because you are a big fan of Kubrick's film, it's not too late to get out.
Anthony Burgess' novel is in many ways wildly different from Kubrick's film in tone, intent, and style and even different in terms of the end of the plot. Burgess was not a fan of the film, and deliberately takes a stab at Kubrick at the end of this adaptation. (Spoilers: that's supposed to be him wandering on at the end in the bad fake beard as well as him on screen behind the cast) Kubrick made a realistic film that explores the shock of excessive violence. The purpose of the "ultra-violence" here is different. This play has more in common with the work of Brecht, or even a morality play like Everyman. The characters are broad, mostly nameless representations of the state or various ideological state apparatus (the church, the scientific establishment, the elderly, etc.) There is a great deal of comedy, and the goal isn't to shock as much as it is to allow a detached audience to follow Alex's journey in relation to growing up and becoming socialized. In many ways it is more like a different Kubrick movie: Dr. Strangelove. It is a darkly comic modern fable.
We are certainly not here to "preachify," as Alex would say. However, it's interesting to think on the threads in this piece that are still relevant to us 60 years on (the novel was published in 1962). The German Philosopher Immanuel Kant once wrote, "Out of the crooked wood of humanity nothing straight shall ever be built." Kant presents this as a problem. What I say to this is: "well let's build something perfectly crooked, jerkbag." Burgess guides us this way as he questions whether our attempts at an externally imposed perfection somehow dehumanize us.
In America at this point we also need ask some serious questions about which bodies get to be violent, and when, and to ask why something is only appropriate when put to the uses of the state or other ideological institutions yet is to be shunned in our nature. In so many ways in the world of the play Alex is failed by and is used by everyone and everything from his family, to the government, to the "freedom fighters" planning to save him. The ensemble is relatively young, and represent a cross section of us. Seeing them gather to tell a story about old institutions failing them is something that should have resonance today. But, like I said, we hope it's also very fun and entertaining – we aren't here to preachify.
Enough goovereeting. Profound lip shooms to you all. – D Granke
Who's Who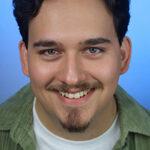 WILLIAM ALEJANDRO BARBA [he/him] (Geordie, Brodsky, et al) is excited to be making his Jobsite debut in this production of A Clockwork Orange. He is a senior at the University of South Florida studying Theatre Arts. Over the last 10 years, he has performed in several plays, musicals, and films. Most recently, he played the lead role in a feature film production, Polybius, based on the urban legend of the same name. Some of his favorite roles on stage have been Dracula, Pippin, and Boxer from Animal Farm. He enjoys singing, playing basketball and soccer, and has a passion for watching and making films. To him, performing arts is a practice with the potential to promote healing, understanding, and empathy in society. He is deeply thankful to the Lord and Savior Jesus Christ for the abundant blessings he has been given. He is also thankful to God for the people that have guided him to this point in his career and looks forward to future opportunities in this creative discipline which he loves so much.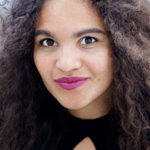 JADA CANTY [she/her] (Old Lady, Governor, Brannon, et al) grew up in the small town of Zephyrhills, FL, and currently resides in the Tampa Bay area where her passion began on the stage and hopefully will land behind the camera. She completed her Associate's Degree at Pasco-Hernando State College and transferred to the University of South Florida to earn her Bachelors in Theatre with a concentration in Performance. She graduated in Spring 2020, having been in three shows during her time at USF which include The Crucible (Tituba), Caresses (Middle Age Woman/Woman), and Measure for Measure (Isabella). She also directed and presented a staged reading of Zora Neale Hurston's Color Struckas her final project under the mentorship of Dr. Stephen Huff which discussed the theme of colorism within the black community. Jada views theater as an exploration of the human condition and diving into the emotions that are taught to be repressed, using acting as a medium to tell stories and make people think. In her downtime, she loves to read and write poetry. She is ecstatic to be making her debut with Jobsite in A Clockwork Orange and wants to thank her family & friends for supporting her on her journey as she continues to grow as an actress and artist.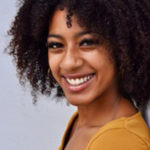 KIARA FLOWERS [she/her] (Billy Boy 4, Police 3, Prisoner, Mother, et al)  is from New York City and is an actor and dancer now living in Tampa, FL. She recently graduated from the University of Tampa with a BA in Theater. This is Kiara's first professional theater show and she is very excited. Kiara inspires to change the world through her love for the arts.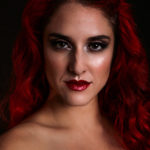 AMANDA HEISEY [she/her] (Billy Boy, Police 1, Prisoner, Matron, et al) could not be more thrilled to be performing in her first show here at Jobsite. She is the marketing director for The Players Centre for Performing Arts, a community theatre in Sarasota, FL, and acting teacher for The Players Studio. Favorite stage credits include Yitzhak (Hedwig and the Angry Inch) and Squidward (The Spongebob Musical) with Dingbat Theatre Project, Green (SHOUT! The Mod Musical), Gillian (Bell, Book and Candle), Anna (Burn This) at The Players Centre, Linda (Blood Brothers), Magenta (The Rocky Horror Show), Maggie (Cat On a Hot Tin Roof) at Venice Theatre and Demeter (Cats) at Manatee Performing Arts Center. "Thank you so much to my friends that often talk me up and off the ledge. Special thank you to Brian for his constant support, love, and for pushing me to be the best that I can be."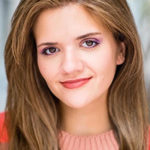 HALEY JANEDA [she/her] (Billy Boy 2, Girl in Bar, Woman, Rubenstein, et al)  is so excited to be returning to Jobsite's stage! She was most recently seen in Skin Hungry at Lab Theater Project. Over the pandemic, Haley was lucky enough to film several commercials and short films; one of which won "Best Parody" at the L.A. Indie Short Fest. When she is not performing, Haley loves spending time with her family, friends, and hanging out with her corgi Jasper. Much love to Mom and Pop for always believing in her. Love you XOXO.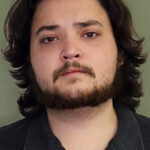 DANIEL LENNOX, JR. [he/him] (Billy Boy 3, Mr. Deltoid, Police 2, Pedophil, Joe, et al) is thrilled to be a part of Jobsite's production of A Clockwork Orange. Daniel is from Palm Harbor, FL, and is a recent graduate of Valdosta State University where he earned a BFA in Theatre Arts, concentrating in Musical Theatre. His recent credits include performing in the 150th Anniversary Parade and Nightshow at Cedar Point, Nathan Detroit in Guys and Dolls, Joseph Pulitzer in Newsies, Curtis Jackson in Sister Act, and Montano in Othello. He thanks his friends and family for their constant love and support through busy rehearsal schedules and for always pushing him to go the extra mile.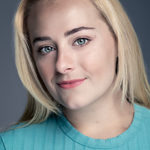 BRIANNA MCVAUGH [she/her] (Pete, Warder, Minister, et al/Fight Captain)  is so excited for her debut performance at Jobsite Theatre in A Clockwork Orange. She graduated from The University of South Florida with a Bachelor of Arts degree in theatre performance and has an AA degree in Musical Theatre performance from Santa Fe College. Brianna has worked as an actor/dancer/singer/combatant in shows such as Unto These Hills in Cherokee, North Carolina, and I Love Christmas Movies at the Gaylord National Hotel in National Harbor Maryland. Along with her stage credits she is also a fully certified advanced actor combatant with the Society of American Fight Directors.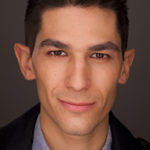 OMEN THOMAS SADE [he/him] (Dim, Prisoner, Comedian, et al) is a theater artist based in Lakeland, FL, and is delighted to be joining Jobsite for the first time. Sade is a graduate of the Jacques Lecoq Theater School in Paris; he studied clown and commedia dell'arte at the Accademia Dell'Arte in Arezzo, Italy, classical theater at BADA in London, and worked with mask theater troupe Teatro Punto in Amsterdam. Favorite past roles include Arlecchino (Servant of Two Masters, Piccolo Theater Chicago), Tranio (Taming of the Shrew, STONC), Vikram (Corpse Backpack, Pipeline Theater, NYC), and Mercutio in WallByrd's Romeo and Juliet.  Omen co-wrote and performed in BDP Trea$ure Island and BDP Peter Pan, which gained nine nominations from Broadway World. His original Sci-Fi work, SOMNIUM, at RIT/NTID was awarded a Special Achievement in Innovative Use of Technology and a commendation for Conception and Direction by the Kennedy Center 2021 American College Theater Festival. Omen can be heard weekly on the Talk Tull to Me Podcast and the Last Call Trivia Podcast. Follow @omen.sade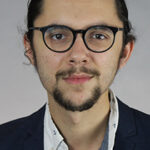 JARED SELLICK [he/him] (Alexander, Chaplain, Father, et al) is very excited to return to the Jobsite stage after recently appearing in Romeo & Juliet. He is a graduate of the University of South Florida as well as Gulf Coast State College. While at USF he performed as Gordon in the Student Theatre Production Board's performance of Dead Man's Cell Phone. During his time living in the panhandle he performed as Calvin in Emerald Coast Theatre Company's production of A Wrinkle in Time. Other notable shows he participated in include: Algernon in The Importance of Being Earnest, Leo in 4000 miles, and Fabian in Twelfth Night. He would like to thank his partner Danielle for all of her endless support. Enjoy the show!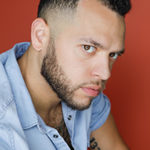 DONOVAN WHITNEY [he/him] (Alex) is ecstatic to be working with Jobsite – this is his first production with them! He loves to volunteer and he has served as a teaching artist for Westcoast Black Theatre Troupe and American Stage. Film credits include: Paperline (WatsTower Films); Nothing Else Matters (DreamMakerz Productions). Florida theater credits: Joyful! Joyful!; Pipeline (Westcoast Black Theatre Troupe); Evil Dead: The Musical (Stageworks Theatre); Between Riverside and Crazy (American Stage). Other credits include: Prowess (Storefront Theatre of Indianapolis); Paper Swords: A Musical (Indianapolis Fringe). He is represented by Level Talent Group.
DAN GRANKE [they/them] (Director, Fight Director) is a Director, Fight Director, Intimacy Director, and Movement Specialist based in Tampa, Fl. Their Intimacy and/or Fight Direction has appeared at Joe's Pub, Asolo Repertory Theatre, Florida Studio Theatre, Urbanite Theatre, Westcoast Black Theatre Troupe, American Stage, Jobsite Theatre, St Petersburg Opera, Studio 620, Tampa Repertory Theatre, and Three Bone Theatre. They have directed for Stageworks, Tampa Shakespeare Festival, TRT2, Theatre USF, and they are the current director of UNTO THESE HILLS Outdoor Drama.They currently teach at the University of South Florida. Credentials: BFA, University of Michigan; MFA from Virginia Commonwealth University; Certified Intimacy Director Intimacy Directors and Coordinators; Certified Teacher and Fight Director, Society of American Fight Directors; Associate Member of Stage Directors and Choreographers.
CLEMENTINE COX [they/them] (Assistant Director) is currently studying Theatre Arts and English Education at the University of South Florida. They have been a performer for much of their life, having most recently participated in such shows as Cabaret and staged readings of The House of Bernarda Alba, The Religion Thing, and Good Boys and True at USF. They also serve as treasurer for USF's Student Theatre Production Board. This is Clementine's first foray into the world of directing, and they are very grateful to D Granke for the opportunity. They would like to thank their partner for being so supportive of their dreams and to the cast and crew for being their comrades during this process.
HALEY AGAIN [she/her] (Technical Apprentice) is a sophomore technical theatre student at Blake High School. She will be joining Jobsite as a technical apprentice for the 2021-2022 season. She has been involved with theatre for over a year and has worked on various productions such as The Great American Songbook and The 25th Annual Putnam County Spelling Bee at Blake Theater. She thanks her friends, family, and teachers for supporting her.
CONNOR AVERILL-SNELL [he/him] (Technical Apprentice)
JO AVERILL-SNELL [she/her] (Lighting Design) is delighted to light A Clockwork Orange Audience members may have previously seen her lighting designs in Romeo & Juliet, Dr. Jekyll & Mr. Hyde, Dr. Ride's American Beach House, Shockheaded Peter, Henry V, Hand to God, Always … Patsy Cline, Twilight: Los Angeles, 1992, Frankenstein: The Modern Prometheus, SHOUT! The Mod Musical, A Tuna Christmas here at the Jaeb, in some of Jobsite Theater's performances in the Shimberg, or at StageWorks, Tampa Rep, freeFall, or Urbanite Theatre.
JERON DOOLING [she/her] (Stage Manager) is thrilled to be working on her first production with Jobsite! You might have seen her work recently as an Assistant Stage Manager on Tampa Repertory Theatre's productions of Open and Every Brilliant thing, or on their co-production of The Curious Incident of the Dog in the Night-Time alongside Think Tank YA's production of The Giver. This is her second time being a Production Stage Manager at the Straz- the first being on Mad Theatre's production of Toxic Avenger. She would like to thank her colleagues Emma Sills, Jasmine Arroyo-Towle, and Jessie Dorsey for their friendship and guidance.
JEREMY DOUGLASS [he/him] (Sound) s a pianist, professional live mannequin, and leader of acclaimed megasuperband the Florida Björkestra. He's been hailed as "punctual" and "inevitable". His recent past sees him as music director for Jobsite Theater's productions of LIZZIE: A Killer Rock Musical, The Threepenny Opera, Hedwig And The Angry Inch, and Shockheaded Peter. He's composed original music for Jobsite's productions of The Thanksgiving Play, Hedda, The Complete Works of William Shakespeare (abridged) [revised], Othello, The Tempest, Meteor Shower, A Midsummer Night's Dream, Shockheaded Peter, Romeo & Juliet, and with Björkestra cellist Tom Kersey co-wrote an original score for Jobsite's Edgar & Emily. As founder of the Florida Bjorkestra, he's brought to the stage the music of pop pioneers like Bjork and David Bowie (and also a musical from Buffy the Vampire Slayer) with his 24-piece ensemble of Tampa Bay area musical geniuses.
TEA ROBERTS [she/her] (Scenic Artist) is excited to be working with Jobsite, and has worked in various theatres as a scenic artist for the last two years. She would like to send a big thanks to Scott Cooper for starting her on the right path in the theatre world, to Rebekah Lazaridis for all of her wonderful mentorship and painting prowess, her endlessly supportive partner Hannah Langevin, and of course a huge thank you to her partner in paint Chloe Mastro!
BRIAN M. SMALLHEER [he/him] (Set Design, Technical Director) received his education from Harrison Center for the Visual and Performing Arts, Polk Community College (Visual Arts), and University of South Florida (Theatre Design). He has been an Artistic Associate and designer for Jobsite since 1999. As a designer for Jobsite, his work has received two Best of the Bay awards; Best Lighting Design for Einstein's Dreams (2011) and Best Local Set Designer (2014). He also received Broadway World's Best Set Design for Time Stands Still and Return to the Forbidden Planet. Other select design credits include SHOCKHEADED PETER, Henry V, Hand to God, DOUBT: A Parable, A Skull in Connemara, LIZZIE, Lebensraum, Annapurna, Orlando, Twelfth Night, Macbeth, Mindgame, Picasso at the Lapin Agile, boom!, The Lieutenant of Inishmore, The March of the Kitefliers, Gorey Stories, subUrbia and Dracula. In what little spare time he has, Smallheer pursues his passion for visual arts by doing photography and painting. More info at his website bms-designs.com.
KATRINA STEVENSON [she/her] (Costumes) most recently appeared onstage with Jobsite Theater in Hand to God (Margery), A Midsummer Night's Dream (Puck), and in the air in Shockheaded Peter. Other memorable Jobsite performances include Edgar and Emily (Emily Dickinson), Orlando (Orlando), The Maids (Claire), Dancing at Lughnasa (Maggie), and The Tempest (Ariel). She has also been seen at Stageworks in The Great Gatsby (Myrtle) and Psycho Beach Party (Marvel Ann), and at American Stage in Intimate Apparel (Mrs. Van Buren) and It's a Wonderful Life (Lana Sherwood). An award-winning costume designer, her costumes have been seen onstage in Shockheaded Peter, The Tempest, The Threepenny Opera, Gorey Stories, The Hound of the Baskervilles, The 39 Steps, and many more. Katrina holds an MFA in Acting from the University of Florida and a BA in Theatre Arts from the University of Northern Colorado. When not at the theater, Katrina loves flying on aerial silks and running after her dogs, Tink and Sherlock.
DAVID M. JENKINS [he/him] (Producing Artistic Director) is a co-founder of Jobsite. He holds a Ph.D. in Communication (Performance Studies) from the University of South Florida, an M.F.A. in Acting from the University of Florida, and a B.A. in Theater Performance, also from USF. He has additionally studied with Moscow State University, the Russian Academy of Theatre Arts (GITIS) and the San Francisco Mime Troupe. In addition to his full-time work for Jobsite, David teaches interdisciplinary coursework in the Judy Genshaft Honors College at USF. He has recently directed productions of Romeo & Juliet, Shockheaded Peter, Henry V, Hand to God, and Twilight: Los Angeles, 1992 for Jobsite, Always … Patsy Cline and A Tuna Christmas for the Straz Center, and The Aliens for Stageworks Theatre. He has been on stage in recent years in DOUBT: A Parable (Father Flynn), The Complete Works of William Shakespeare (abridged) [revised] (himself), 1984 (O'Brien), Cloud Nine (Betty/Edward), A Skull in Connemara (Tom Hanlon), and Time Stands Still (James). Creative Loafing Best of the Bay Awards: Best Stage Director (2020, 2019, 2014), Best Artistic Director (2013, 2008, 2006). Theatre Tampa Bay Awards: Outstanding Director (2017), Outstanding Featured Actor (2017), Outstanding Sound Design (2011), BroadwayWorld Regional Awards: Best Actor (2015), Best Director of a Musical (2014). David has published articles in the scholarly journals Text & Performance Quarterly, Liminalities, and Departures in Critical Qualitative Research. He lives in Tampa Heights in a neat old house with his rad wife and a mess of critters.
Special Thanks
Everyone at Straz Center for their belief in our vision and their unyielding support. Jobsite's board of directors and our mighty ensemble – for keeping this ship afloat. All of our fantastic season sponsors who are helping us realize our dreams. Most importantly, thanks to YOU for joining us here tonight.
Production Staff
Fight Director – D Granke
Fight Captain – Brianna McVaugh
Stage Manager – Jeron Dooling
Properties – Teah Banks
Technical Apprentices – Haley Agan, Connor Averill-Snell
Scenic Artist – Tea Roberts
Promotional Photos – Pritchard Photography
Videographers – Sickles High School TV
Online Producer – Shawn Paonessa
Producing Apprentice – Danielle Barnes
Jobsite Producing Artistic Director – David M. Jenkins
Jobsite Theater's Artistic Core
Emily Belvo
Salem Brophy
Colleen Cherry
Roxanne Fay
Amy E. Gray
David M. Jenkins
Michael C. McGreevy
Spencer Meyers
Andresia Moseley
Shawn Paonessa
Maggie Phillips
Paul J. Potenza
Matthew Ray
Brian M. Smallheer
Nicole Jeannine Smith
Kara Sotakoun
Katrina Stevenson
Jobsite Theater Board of Directors
Tim Burke
Brad Casey
Stephanie Clegg
Roxanne Fay
Elissa Getto
David M. Jenkins
Margaret Marchak, chair
Randini Meyer
Tony Mutchler
Jobsite Theater is a 501(c)(3) not-for-profit arts organization and all donations made to Jobsite are tax-deductible to the fullest extent provided by law.
Jobsite believes that art is for everybody, and we want to know how we are doing by you.
Contact us to give us comments, suggestions, brickbats or bouquets, ask to be added to our mailing list or request more information on what we're all about. We'd love to hear from you!
Program information and artist biographies provided by the cast and/or production company.