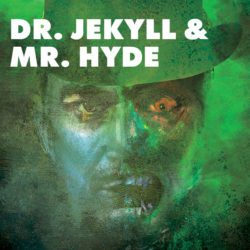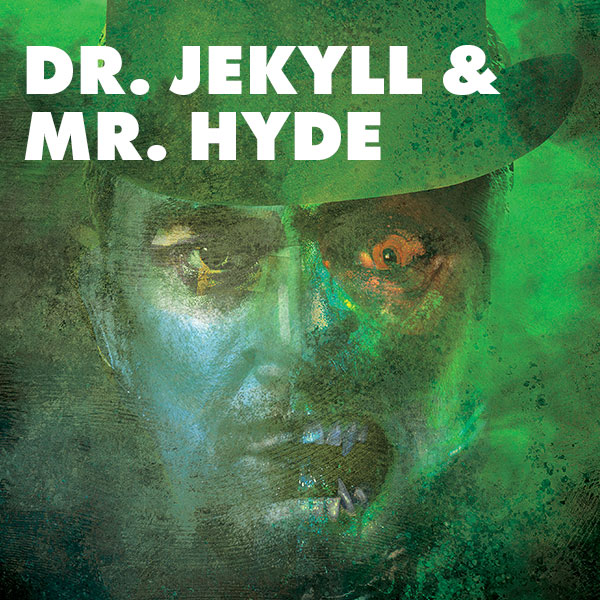 Jobsite is accepting audition materials for our Oct./Nov. 2021 production of Jeffrey Hatcher's adaptation of Dr. Jekyll & Mr. Hyde. This is a 7-week contract (extendable to 8), paid bi-weekly. We are currently unable to hire members of AEA and so ask that members do not send materials.
On the fog-bound streets of Victorian-era London, Henry Jekyll's experiments with exotic "powders and tinctures" have brought forth his other self: Edward Hyde, a sensualist and villain free to commit the sins Jekyll is too civilized to comprehend. When the dastardly Hyde meets a woman who stirs his interest, Jekyll fears for her life and decides to end his experiments—but Hyde has other ideas. The two sides battle each other in a deadly game of cat-and-mouse to determine who shall be the master and who his slave.
This play presents a new and shocking version of Robert Louis Stevenson's classic tale of depravity, lust, love and horror.
Dr. Jekyll & Mr. Hyde is performed in the reconfigured for distance Jaeb Theater for three weeks, Oct. 20 – Nov. 14, as both part of our 2021 pass and the newly-launched 2021-22 season. Shawn Paonessa (1984) directs.
**PLEASE NOTE** due to overlapping schedules, it is not possible to be cast in both Dr. Ride's Ride's American Beach House and the following production, Dr. Jekyll & Mr. Hyde.
Casting Breakdown:
All roles may be played by actors of any ethnicity. This is a physically demanding production and most performers will need to be able to switch characters seamlessly, sometimes on stage mid-scene. We are looking to create a visually dynamic, powerful ensemble of performers who reflect the community we are honored to serve.
Dr. Henry Jekyll: 30s-50s, male-identifying. A brilliant, educated and highly ethical man. Seeks to control both humanity's and his own dark desires.
Elizabeth Jelkes: 20s-30s, female-identifying. Bold, the object of Hyde's lust.
Actor 3 (Hyde, Gabriel Utterson, Surgical Student 2): 30s-50s, open to any gender identity or presentation. Utterson is a general solicitor and Jekyll's friend. Dignified, perhaps curious even if unimaginative.  A keen observer troubled by the appearance of Hyde but is devoted to reasonable explanations over the possibility of the supernatural.
Actor 4 (Hyde, Sir Danvers Carew,  O. F. Sanderson, Richard Enfield, Inspector): 30s-50s, open to any gender identity or presentation. Carew is the chief surgeon of the College of London hospital — a corrupt, sadistic man who is Jekyll's professional foe. Sanderson is Personal Enquiries Agent. Enfield is a friend of Jekyll and Utterson, reserved, formal, and scornful of gossip.
Actor 5 (Hyde, Dr. H. K. Lanyon, Surgical Student 1, Hotel Porter,): 30-50s, male-identifying, physically imposing, strong Scottish accent a must. Dr. Lanyon is Jekyll's friend and a practicing physician, a Scotsman with an exuberant laugh who serves as a foil for Jekyll. Doubles for the majority of the play as Hyde.
Actor 6 (Hyde, Poole, Student, Police Doctor, Prostitute, Maid, Old Woman): 30s-50s, female-identifying. Poole is Jekyll's loyal butler of 20 years. This track plays an array of women who have violent encounters with the monster Hyde.
There are a number of smaller roles which will be divided up amongst all the actors except for the actor who plays Henry Jekyll.
Rehearsals begin on or around Sep. 20 with virtual tablework before moving to in-person rehearsals. Actors will need a reliable device and internet access for callbacks and these initial steps.
Rehearsals are held weekday evenings and weekend afternoons, with Monday and Friday nights typically off during the process.
This call is currently exclusive to non-union performers local to the Tampa Bay area. AEA has made it impossible for us to contract their members, and we do not have the ability to offer housing, travel, or per diem for out of town performers.
All roles are paid bi-weekly on a scale comparable to AEA SAII.
Jobsite and The Straz operate with great emphasis on health and safety, following recommended practices and protocols while in rehearsal and performance.
Jobsite is committed to inclusion, diversity, and equity in our casting practices. 
Audition requirements:
A single PDF file containing both a current headshot/photo and theater resume (

no separate files or other formats

like .doc, .png, .jpg, or .pages, please!) using the performer's name as the file name (eg Amiri-Baraka.pdf or TaylorMac.PDF).
A link to to an unlisted, private video hosted by a service like YouTube or Vimeo (

no file attachments or download links

to sites like DropBox or Google Drive, please!). The audition video should be no more than 3 total minutes in length and comprised of two contrasting dramatic monologues that showcase the performers range of character choices (not just emotion).
Send the headshot/resume file and video link to auditions@jobsitetheater.org with the subject "J&H casting,"

acknowledging in the body of the email that you have read and understood all of the above considerations at stipulations

.
Submission deadline is Mon., June 7.

We will not follow up with submissions that do not conform to these guidelines.

We will interview and conduct further health and safety screenings on candidates we are interested in prior to a virtual callback to be held the evening of Mon., June 14.z