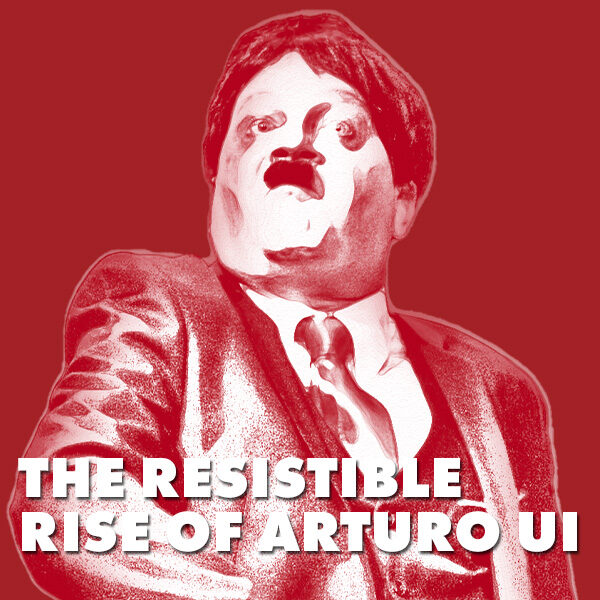 May 11 – June 5
Shimberg Playhouse
Jobsite
presents
The Resistible Rise of Arturo Ui
By Bertolt Brecht, translated by George Tabori
Direction and Video
David M. Jenkins
Set Design
Brian Smallheer
Light Design
Jo Averill-Snell
Costume Design
Katrina Stevenson
Sound Design
Jeremy Douglass
FEATURING
Colleen Cherry, Giles Davies, Spencer Meyers, Andresia Moseley, Derrick Phillips, Blake Smallen, Katrina Stevenson, and Hugh Timoney
THE RESISTIBLE RISE OF ARTURO UI is produced by special arrangement with the Sam French.
PLEASE silence and stow all electronic devices before the performance starts. The taking of photographs and/or use of other recording equipment is strictly prohibited during the performance, but you are welcome to snap shots when the house lights are still up. Tag us on Instagram, etc., @JobsiteTheater and/or use #JobsiteRocks
Jobsite is a proud member of Theatre Communications Group, the league for professional American theater, the Network of Ensemble Theatres, Florida Professional Theatre Alliance, and Theatre Tampa Bay, the area's alliance of professional theaters. Thank you for supporting regional professional artists!
Help Us Make Our 2022 Goal!
We'll be honest: with the way things are right now and with all we are doing to keep everyone safe, there's no way that we can produce and cover basic expenses. We need your help to navigate to the other side of this pandemic so that we can continue entertaining and inspiring more than 15,000 regular audience members a year including over 3,500 middle and high school students – become part of the family by joining our Annual Campaign! Our 2022 goal is $100,000, which will allow us to continue offering affordable access to the arts while continuing to increase the quality of our shows and work toward a living wage for all our artists. We would also be happy to speak with you directly if you call 813.476.7378.
Thanks again for being with us tonight. Enjoy the show, and please let us know what you thought.
Tips Appreciated!
If you would like to drop a tip for tonight, hit Jobsite through Venmo @JobsiteTheater or select the "Other" option at JobsiteTheater.org/donate. Please tip the Straz Center directly through your app!
The Cast 
Arturo Ui/Judge– Derrick Phillips
Sheet/O'Casey/Fish/Gangster/Betty Dullfoot – Colleen Cherry
Bowl/Givola/Smith/Servant – Giles Davies
Roma/Defense – Spencer Meyers
Clark/Dockdaisy/Woman – Andresia Moseley
Young Dogsborough/Ragg/Crocket/Prosectuor/Inna – Blake Smallen
Butcher/Giri – Katrina Stevenson
Dogsborough/Greenwool/Ignatius Dullfoot – Hugh Timoney
A Note From the Director
I sincerely hope you're entertained by this play. It's how Brecht would have wanted it, and it's certainly how I want it. I know the topic is heavy, but I've argued for some time now that laughter can be a liberating act, and a seed of resistance that can bear fruit outside of this space. You're going to find a lot of over-the-top broad comedy from some of our audience's favorites, several WTF? moments, silly props — maybe even a puppet — and a few songs. Sure, there's a point in the end, but let's not get ahead of ourselves.
When I began working on this play in 2018 I was thinking of one guy. In 2019 when I visited Brecht's Berliner Ensemble, I was still pretty much thinking of one guy. Now, in 2022, I'm not. This play is not about one guy. Not Arturo Ui, not Adolph Hitler, not You-Know-Who, not Insert-Whomever-You-Like. The play is about how an entire society becomes complicit behind people like Arturo Ui when there's something in it for them (and often even when there's not) until it's far too late to do anything about it. We've seen it time and again.
You can't exactly say Brecht's script was prescient because he was writing about something happening right then, and about things that had happened before that, but that these words continue to come out of our "leaders" mouths so often to this day should trouble us all since we know full-well where they lead. They never fail not to.
This play is also about choices. We make a lot in this country about our individual freedoms, liberties, and our choices but we tend to do so while ignoring the other sides of those coins – our collective responsibilities, dependence on one another, and consequences. People like Ui get into power not in a vacuum, but by people allowing them to get there.
I also want to underscore that this play is a parable. Everyone here is representative of other people or whole categories of people. Arturo Ui may look like Adolph Hitler, but he's walking the earth in many forms right now. Roma, Givola, and Giri may be based on Röhm, Goebbels, and Göring, but they're also stand-ins for complicit generals, propagandists, and war criminals everywhere. The Cauliflower Trust sounds a lot like Wall Street, and out-of-touch marks like Dogsborough probably seem all-too-familiar. The actors here will editorialize, satirize, more than inhabit. 
I chose not to beat the horse of how each and every thing in this play mirrors real events in the Third Reich's rise (though they do), just as I chose not whack you to death with a tiki torch to point at Charlottesville, the Capitol Insurrection, or war in Ukraine (which I still hope you see). I'd rather you be entertained now and think about it more later.
Democracy is complicated, ugly, and difficult. It's also precious and incredibly fragile.
Yes, let's please all have a good laugh tonight, but let's never lose sight of that.
Thanks for being here. – dj
Who's Who
COLLEEN CHERRY [she/her] (O'Casey, et al) is an Artistic Associate with Jobsite, previously seen as the title role in LIZZIE, Puppet Master in Shockheaded Peter, Street Singer in Threepenny Opera (recipient of Theatre Tampa Bay Outstanding Featured Actress in a Musical), and Miggs/Lamb in Silence! Regional credits include It's A Wonderful Life (American Stage); My Fair Lady (Asolo Rep); Blithe Spirit (Stageworks), Grease (Show Palace), The Rocky Horror Show (Straz Center). She is one half of Best of the Bay Award winning cabaret duo Coco & Homo and producer of immersive theatrical experiences SEXxX Dreams and Much Ado. She is a vocalist with The Florida Bjorkestra previously featured in Life on Venus: The Florida Bjorkestra Plays Bowie and as everyone's favorite vampire slayer in BuffyFest. She co-founded Sunshine City Improv Theatre, producing improv shows and teaching classes in the Tampa Bay Area. She has a songwriting business where she writes and records songs about other people's pets. By day she manages the volunteer and women's giving programs at SPCA Tampa Bay.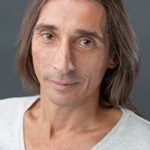 GILES DAVIES [he/him] (Givola, et al) was last seen in Urbanite's production of The Smuggler. Prior to that, he was seen in American Stage's Romeo and Juliet in America, served as assistant director and text coach for Jobsite's Romeo & Juliet and Henry V, and appeared in the Straz's production of Frankenstein: The Modern Prometheus. He received his MFA from The Ohio State University. Favorite past Jobsite appearances include: Iago in Othello, Marquis de Sade in Quills, Malvolio in Twelfth Night, Caliban in The Tempest, and Sherlock Holmes in The Hound of the Baskervilles.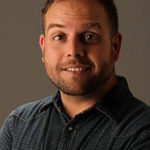 SPENCER MEYERS [he/him] (Roma, et al) is a Tampa native and serves the community as an actor and artist. He is thankful for his family. Spencer is currently an Artistic Associate for Jobsite Theater and has been an ensemble member since 2007. Select Jobsite performances include: Hedwig and the Angry Inch, The Complete Works of William Shakespeare (abridged) [revised], Silence! The Musical, The Threepenny Opera, Return to the Forbidden Planet, The 39 Steps, Pericles, and Gorey Stories. You can follow his art at @Artofspencerpm on Instagram and www.Artofspencerpm.com.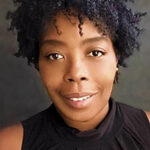 ANDRESIA MOSELEY [she/her] (Clark, et al) is a classically trained, nationally recognized, and award-winning actress, spoken word artist and playwright. Moseley was recently seen in the Starz produced musical Crowns (2022). She is an artist in residence with ASU Gammage for her new one woman show: Five Black Women scheduled to premiere, and tour Fall 2024.  2016-2019 Moseley was on national tour as the lead character in Speed Killed My Cousin with the Carpetbag Theatre Inc. Knoxville, TN.  Her performance in Anna Deavere Smith's Twilight: Los Angeles 1992 where she played 27 characters was named "the best performance of 2020" by Broadway World.  She also received an honorable mention in The Wall Street Journal (2021) for her performance as Ms. Muller in Jobsite Theatre's Doubt: A Parable. Her performance as Kendra in Stagework's production of American Son was declared: "A true masterclass performance by an actress on top of her game…" by Broadway World (2021).  Moseley was the recipient of the Critics' Choice Award "Best Acting of the Year" Creative Loafing Tampa (2021). Additional select theatrical performances include American Son, The Gifted, Dr Ride's American Beach House, Red Summer, Swopera: A Spoken Word Opera, Dark Cowgirls and Prairie Queens and For Colored Girls Who Have Considered Suicide When the Rainbow is Enuf. Moseley holds a BA in Psychology and Non Profit Business Administration from Oral Roberts University and currently serves on the board of Theatre Tampa Bay and is an Artistic Associate for Jobsite Theater and Art2Action.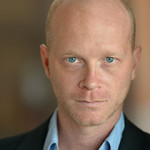 DERRICK PHILLIPS [he/him] (Arturo Ui, et al) is stoked to return to the stage after a 2-year hiatus. He was last seen in Tuna Christmas playing a variety of characters at the Straz. He is an award-winning actor in Tampa and Nashville, and MFA graduate from USM. He has worked locally with Jobsite, Stageworks, Tampa Shakes, Tampa Rep, American Stage, and TRT2. His past Jobsite shows include: Lebensraum, As You Like It, The Tempest, The Underpants, 1984, and The The Threepenny Opera. Derrick is excited to share this piece with all of you and hope that we can all talk about it after. Get Brecht!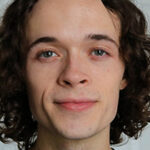 BLAKE SMALLEN [they/ them] (Young Dogsborough, et al) is a student studying mass communication and theater at the University of South Florida. They were last seen on stage as Edward Hyde, Dr. H.K Lanyon, and several others in Jobsite Theater's Dr. Jekyll and Mr. Hyde. Other previous work includes Cabaret (USF), The Hundred Dresses (Innovocative Theatre) and The 25th Annual Putnam County Spelling Bee (USF). Blake is an avid videographer and photographer in and out of school and enjoys writing, audio design/ engineering, and making music in their free time.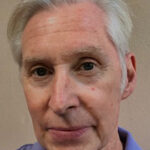 HUGH TIMONEY [he/him] (Dogsborough, et al) is grateful for the opportunity to return to Jobsite and work with this tremendous ensemble. Most recently he's appeared in The Diary of Anne Frank and 12 Angry Men at Stageworks and in Tampa Rep/Think Tank Theater's production of The Giver, also at Stageworks. Tampa credits include: The Iceman Cometh (Tampa Rep), The Underpants (Jobsite Theater), Cloud 9 (Jobsite Theater), Judgment at Nuremberg (Stageworks), Something Spooky This Way Comes (St. Petersburg Shakespeare Co.). He also works as a Standardized Patient Actor as part of a collaboration with Think Tank and the University of Tampa. Hugh is a SUNY Brockport Theatre graduate who has studied in NYC and appeared Off-Off Broadway.
JO AVERILL-SNELL [she/her] (Lighting Design) is delighted to light A Clockwork Orange Audience members may have previously seen her lighting designs here at the Straz in Little Shop of Horrors, A Clockwork Orange, Romeo & Juliet, Dr. Jekyll & Mr. Hyde, Dr. Ride's American Beach House, Shockheaded Peter, Henry V, Hand to God, Always … Patsy Cline, Twilight: Los Angeles, 1992, Frankenstein: The Modern Prometheus, SHOUT! The Mod Musical, A Tuna Christmas, or at StageWorks, Tampa Rep, freeFall, or Urbanite Theatre.
JEREMY DOUGLASS [he/him] (Sound) is a pianist, professional live mannequin, and leader of acclaimed megasuperband the Florida Björkestra. He's been hailed as "punctual" and "inevitable". His recent past sees him as music director for Jobsite Theater's productions of LIZZIE: A Killer Rock Musical, The Threepenny Opera, Hedwig And The Angry Inch, and Shockheaded Peter. He's composed original music for Jobsite's productions of The Thanksgiving Play, Hedda, The Complete Works of William Shakespeare (abridged) [revised], Othello, The Tempest, Meteor Shower, A Midsummer Night's Dream, Shockheaded Peter, Romeo & Juliet, and with Björkestra cellist Tom Kersey co-wrote an original score for Jobsite's Edgar & Emily. As founder of the Florida Bjorkestra, he's brought to the stage the music of pop pioneers like Bjork and David Bowie (and also a musical from Buffy the Vampire Slayer) with his 24-piece ensemble of Tampa Bay area musical geniuses.
TEA ROBERTS [she/her] (Scenic Artist) is excited to be working with Jobsite, and has worked in various theatres as a scenic artist for the last two years. She would like to send a big thanks to Scott Cooper for starting her on the right path in the theatre world, to Rebekah Lazaridis for all of her wonderful mentorship and painting prowess, and her endlessly supportive partner Hannah Langevin.
VIVIAN E. RODRIGUEZ [she/her] (Stage Manager) is a USF Alumni with a B.A. in Theater Arts. Most recently she was Assistant Stage Manager for Opera Tampa's 2022 season. She has stage managed several productions with Jobsite including Meteor Shower, The Tempest, Gloucester Blue and Time Stands Still to name a few. She was the recipient of the Theater Tampa Bay Spark Award (2015) for her work on Bones with the Silver Meteor Gallery and had the privilege to represent USF at the international level at the 2012 Edinburgh Fringe Festival. She wants to thank Jobsite for letting her back in on all the fun and her family for their constant support and love.
BRIAN M. SMALLHEER [he/him] (Set Design, Technical Director) received his education from Harrison Center for the Visual and Performing Arts, Polk Community College (Visual Arts), and University of South Florida (Theatre Design). He has been an Artistic Associate and designer for Jobsite since 1999. As a designer for Jobsite, his work has received two Best of the Bay awards; Best Lighting Design for Einstein's Dreams (2011) and Best Local Set Designer (2014). He also received Broadway World's Best Set Design for Time Stands Still and Return to the Forbidden Planet. Other select design credits include SHOCKHEADED PETER, Henry V, Hand to God, DOUBT: A Parable, A Skull in Connemara, LIZZIE, Lebensraum, Annapurna, Orlando, Twelfth Night, Macbeth, Mindgame, Picasso at the Lapin Agile, boom!, The Lieutenant of Inishmore, The March of the Kitefliers, Gorey Stories, subUrbia and Dracula. In what little spare time he has, Smallheer pursues his passion for visual arts by doing photography and painting. More info at his website bms-designs.com.
DAVID M. JENKINS [he/him] (Director, Video, Producing Artistic Director) is a co-founder of Jobsite. He holds a Ph.D. in Communication (Performance Studies) from the University of South Florida, an M.F.A. in Acting from the University of Florida, and a B.A. in Theater Performance, also from USF. He has additionally studied with Moscow State University, the Russian Academy of Theatre Arts (GITIS) and the San Francisco Mime Troupe. In addition to his full-time work for Jobsite, David teaches interdisciplinary coursework in the Judy Genshaft Honors College at USF. He has recently directed productions of Romeo & Juliet, Shockheaded Peter, Henry V, Hand to God, and Twilight: Los Angeles, 1992 for Jobsite, Always … Patsy Cline and A Tuna Christmas for the Straz Center, and The Aliens for Stageworks Theatre. He has been on stage in recent years in DOUBT: A Parable (Father Flynn), The Complete Works of William Shakespeare (abridged) [revised] (himself), 1984 (O'Brien), Cloud Nine (Betty/Edward), A Skull in Connemara (Tom Hanlon), and Time Stands Still (James). Creative Loafing Best of the Bay Awards: Best Stage Director (2020, 2019, 2014), Best Artistic Director (2013, 2008, 2006). Theatre Tampa Bay Awards: Outstanding Director (2017), Outstanding Featured Actor (2017), Outstanding Sound Design (2011), BroadwayWorld Regional Awards: Best Actor (2015), Best Director of a Musical (2014). David has published articles in the scholarly journals Text & Performance Quarterly, Liminalities, and Departures in Critical Qualitative Research. He lives in Tampa Heights in a neat old house with his rad wife and a mess of critters.
Special Thanks
Everyone at Straz Center for their belief in our vision and their unyielding support. Jobsite's board of directors and our mighty ensemble – for keeping this ship afloat. All of our fantastic season sponsors who are helping us realize our dreams. Most importantly, thanks to YOU for joining us here tonight.
Production Staff
Technical Director – Brian Smallheer
Rehearsal Stage Manager – Teah Banks
Production Stage Manager – Vivian E. Rodriguez
Properties – Teah Banks
Technical Apprentices – Haley Agan, Connor Averill-Snell
Scenic Artist – Tea Roberts
Promotional Photos – Ned Averill-Snell
Online Producer – Shawn Paonessa
Producing Apprentice – Danielle Barnes
Jobsite Producing Artistic Director – David M. Jenkins
Jobsite Theater's Artistic Core
Emily Belvo
Salem Brophy
Colleen Cherry
Roxanne Fay
Amy E. Gray
David M. Jenkins
Michael C. McGreevy
Spencer Meyers
Andresia Moseley
Shawn Paonessa
Maggie Phillips
Paul J. Potenza
Matthew Ray
Brian M. Smallheer
Nicole Jeannine Smith
Katrina Stevenson
Jobsite Theater Board of Directors
Autumn Bonsall, fundraising chair
Tim Burke
Brad Casey
Stephanie Clegg
Roxanne Fay
Elissa Getto
David M. Jenkins
Margaret Marchak, board chair
Randini Meyer
Tony Mutchler
Lauren Parker, fundraising vice-chair
Jobsite Theater is a 501(c)(3) not-for-profit arts organization and all donations made to Jobsite are tax-deductible to the fullest extent provided by law.
Jobsite believes that art is for everybody, and we want to know how we are doing by you.
Contact us to give us comments, suggestions, brickbats or bouquets, ask to be added to our mailing list or request more information on what we're all about. We'd love to hear from you!
Program information and artist biographies provided by the cast and/or production company.