Starring Coco + Homo
Nov. 14–15, 2014
Fri. – Sat. 10pm
Tickets: $15; $10 with Vampire Lesbians of Sodom ticket stub; FREE for Jobsite season ticket holders.
All tickets will be sold only at the door.
Shimberg Playhouse, Straz Center for the Performing Arts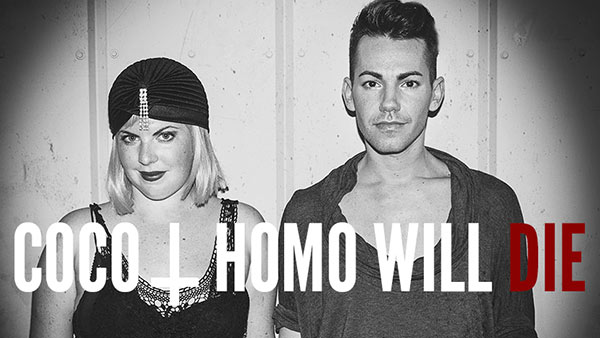 Coco + Homo in collaboration with Jobsite Theater present VAMP. This cabaret with bite, inspired by the burlesque camp of Jobsite's Vampire Lesbians of Sodom, marks the duo's first show since last spring's SexXx Dreams.
For two nights ONLY, the 2014 Best of the Bay winning "Sonny and Cher of adorable perversion," will bring their unique brand of hedonistic cabaret and postmodern vaudevillian sensibilities to the Jobsite stage. Featuring a diverse musical set ranging from Leonard Cohen to Lana Del Rey and lots of play, VAMP will leave you dying to see more.
About Coco + Homo
Just your regular, no good, trouble making Best of the Bay winners, Coco + Homo are the dynamic duo of all things cabaret, cutting-edge, and chubby bunny. Combing high brow musical sensibilities with low brow humor, this high energy act will have you itching for another hit of their toxic effervescence and adorable aloofness. Currently based in Tampa Bay, Coco + Homo's past is mostly a blur, but their present is always a blast!