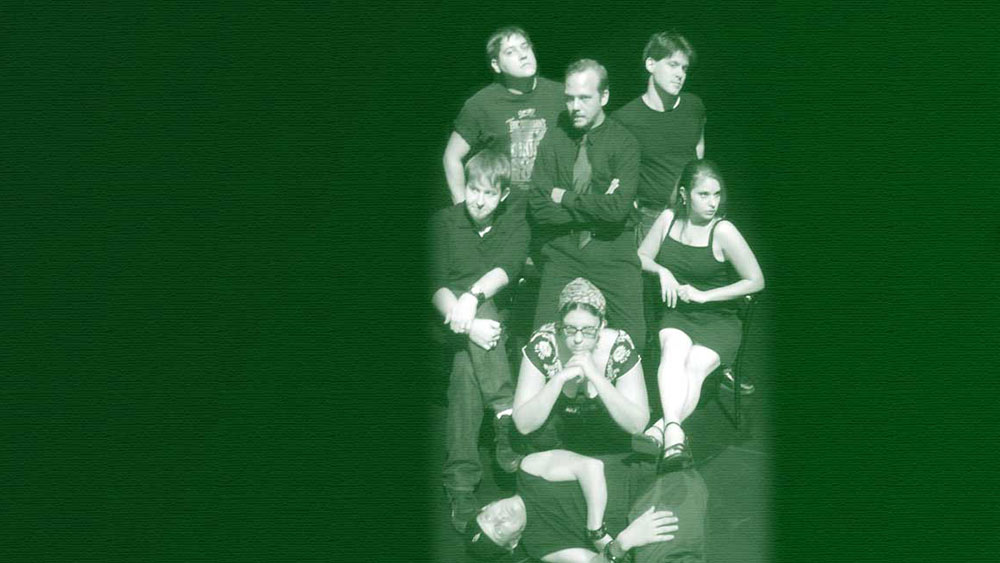 By Eric Bogosian
Directed by Paul J. Potenza
Sep. 25, 2004
Sat. 8pm
Shimberg Playhouse, Straz Center for the Performing Arts
Eric Bogosian's Obie Award winning one-man show will be given new life as seven of the monologues are performed in a one-night only fundraiser performance by Jobsite Ensemble Members under the artistic direction of local "Professor of Bogosian Studies" Paul J. Potenza.
Seven seasoned Jobsite Ensemble Members – Ami Sallee, Jason Vaughan Evans, Chris Holcom, David M. Jenkins, Ryan McCarthy, Shawn Paonessa and Katrina Stevenson – will each perform a monologue from the play. The company of actors will direct one another under the artistic direction of Paul J. Potenza, who performed Sex, Drugs, and Rock 'n' Roll as the very first play in the Off Center Theater, now the Shimberg Playhouse. Potenza also performed in Bogosian's Pounding Nails Into the Floor With My Forehead, and for Jobsite directed the critically-acclaimed production of subUrbia in 2002.
In Sex, Drugs, Rock & Roll, Bogosian uses his brilliantly conceived cast of characters to comment hilariously yet subtly on the larger issues that define our time: the relations between men and women; man's vision of the world and future; and the self-delusion, anxiety, and hatred endemic to modernity.
On the material, Bogosian states, "I write about these things I can't figure out. The monologues … are my open meditation on the conflicts in my life. They are an attempt to take the nasty sides of myself and put them out there for everyone to see." As to the various gritty characters, he says "I believe in archetypes, that we are not unique in our personal experience. And perhaps, in our core, we're all exactly the same, living different situations. This is the fundamental question of the theater. "If this had happened to you, what would you have done?" It is also a basic humanistic question, because if we are not essentially the same, then why are we so concerned about each other? Or are we?"
This will represent Jobsite's fourth Annual Summer Fundraiser. Past fundraisers have drawn capacity crowds with command performances of The Complete Works of William Shakespeare (abridged) in the Shimberg Playhouse and a concert by The Vodkanauts and seminal Tampa punk-pop combo Joe Popp Band at New World Brewery. In addition to the performance, there will be an information table about the company and a raffle for prizes donated by area businesses.
Paul J. Potenza – Director
Ensemble
Jason Evans
Chris Holcom
David M. Jenkins
Ryan McCarthy
Shawn Paonessa
Ami Sallee
Katrina Stevenson